Lennar now integrating Amazon Alexa surveillance into new home construction
Major U.S. home builder Lennar, along with other regional home builders, has partnered with Amazon to install multiple Echo microphones into new housing together with Alexa-controlled light switches, thermostats and even door locks that grant access to Amazon delivery workers— creating a wider threat of Facebook-style corporate surveillance and invasions of privacy.
Amazon's push to get Alexa-devices installed in new home construction aims to "boost the number of people using Alexa-powered products, giving Amazon access to data on people's living habits that Amazon can use to sell more goods and services," noted a report by Aaron Tilley and Priya Anand for The Information.
It's also a direct offensive against Apple's HomeKit platform for home automation, without the same interest in data security and privacy that Apple has pioneered. Last summer, Lennar began advertising integration with Alexa voice-first microphones as well as "whole-home automation by Samsung SmartThings," another platform associated with security issues.
He knows when you've been sleeping, he know's when you're awake
Amazon's Alexa strategy is working toward scenarios where the service could decide to perform regular tasks automatically, the report noted, such as "turning off the lights on its own based on what it has learned about the person's habits," or scheduling a house cleaner and then giving them access to your home.
Amazon previously floated a digital lock initiative designed to allow its Prime members to opt into allowing Amazon to unlock a user's home to leave deliveries inside. However, this was poorly received due to fears that allowing unknown delivery people into one's home might not be a great idea for security or privacy.
By partnering with home builders such as Lennar, Shea Homes, Meritage Homes, Brookfield Homes and other mass builders, Amazon appears to hope it can bypass consumers' hesitancy and give itself default delivery access as well the ability to siphon off comprehensive data on people's behaviors, preferences and demographics.
He knows if you've been bad or good, so be good for goodness sake
Amazon's tactics in home surveillance parallel the playbook of Facebook, which was designed to get users to volunteer data about themselves and everyone they knew, then analyze this data to find meaningful patterns that could be used to target individuals with the most effective advertising, based on what they do, who they know, what they watch, what they talk about and what it says about their political or religious views or commercial gullibility or other weaknesses. Any new construction incorporating Alexa listening devices, cameras and door locks is effectively a panopticon prison serving the whims of a major retailer that has been egregiously sloppy in handling user data and privacy in the past
The Information reported that Amazon is discussing its partnerships with major home builders "under a non-disclosure agreement," likely to avoid any blowback from consumers concerned about the extent of the surveillance tools being installed into their home right from its construction.
With Amazon working to install embedded Alexa microphones in the ceiling of new homes— rather than waiting for users to select and plug in a device on their own— new homes are not only optimized to listen, but can also bypass any specific approval or agreement on how data is collected, stored and used.
Data collected by Amazon has been the subject of police warrants and seizures, so any new construction incorporating Alexa listening devices, cameras and door locks is effectively a panopticon prison serving the whims of a major retailer that has been egregiously sloppy in handing user data and privacy in the past.
You better watch out, you better not cry
By doing virtually all of its business online, Amazon lacks the overhead costs of other retailers, but can also shirk any responsibility to its buyers and change the terms of its deals whenever it likes, offering different prices to different people based on whatever criteria it decides.
Just like Facebook, this can mean that certain demographics are subjects of illegal discrimination, but authorities would have a hard time identifying when this is occurring because it is done in real-time and can be started and stopped immediately.
There are also simpler examples of Amazon's unilateral, shoddy treatment of its customers. Last fall, I ordered an air filter that Amazon specifically stated would fit my vehicle. It didn't. Yet when I tried to return it, Amazon asked me to pay nearly as much to ship it back than the product cost, despite it being Amazon's fault. When I posted feedback on my issue, Amazon blocked my review. If local retailers treated customers the way Amazon does, they'd lose their business. Meanwhile, Amazon wants me to trust it to send a housecleaner into my home.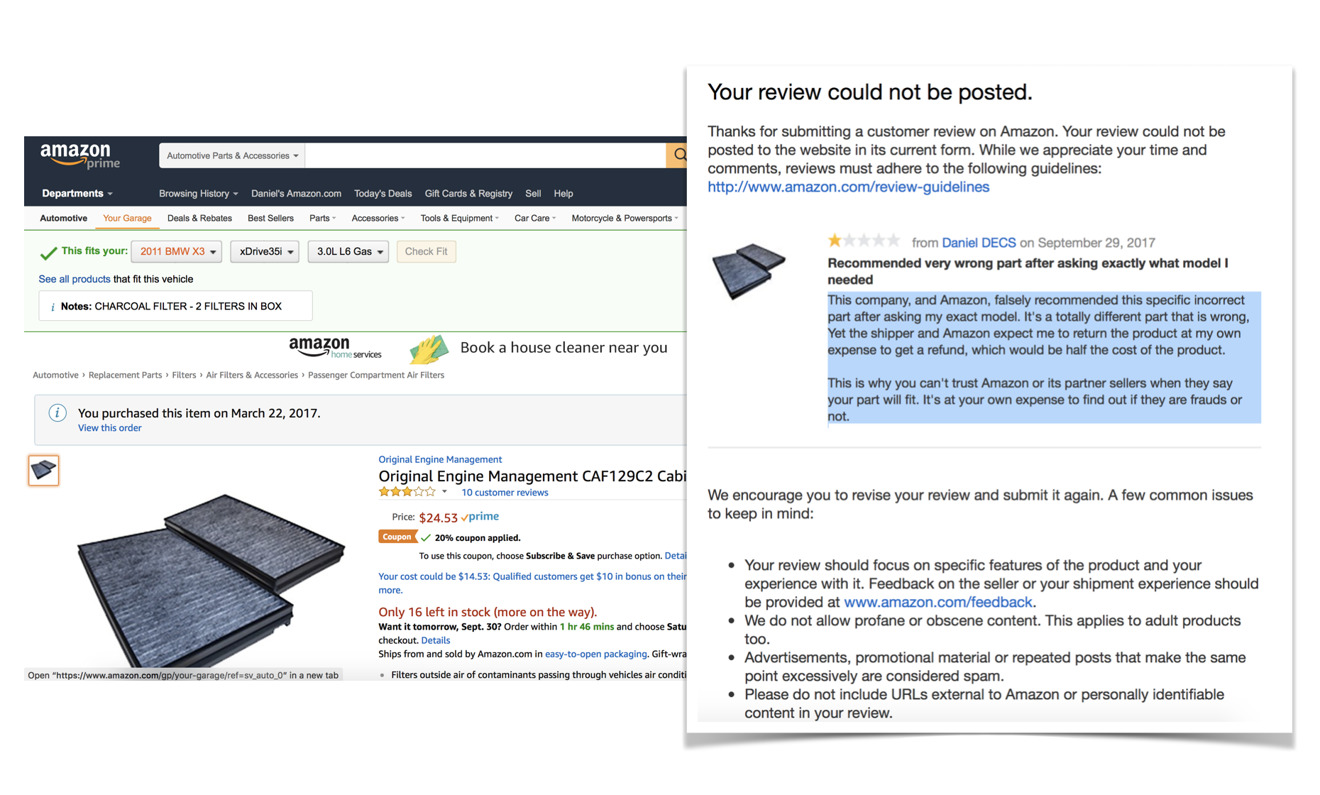 Lennar moves away from HomeKit security and privacy for open-ended Alexa surveillance
Amazon's Alexa tactics for home surveillance are directly opposed to the model Apple created for HomeKit, which was based on strong security and a respect for privacy. HomeKit, Siri and products like the HomePod speaker are designed to keep user's data local to their devices and encrypted in transit. Apple does not collect data on what users do in their homes.
Further, Apple's technology is oriented to empowering users, rather than giving itself access to their homes. At WWDC 2016, the company unveiled new capabilities in iOS 10 to allow doorbell cameras to display who is at the door so the homeowner can decide whether to allow them in, rather than making such choices in the cloud or using an algorithm tuned only to facilitate online sales.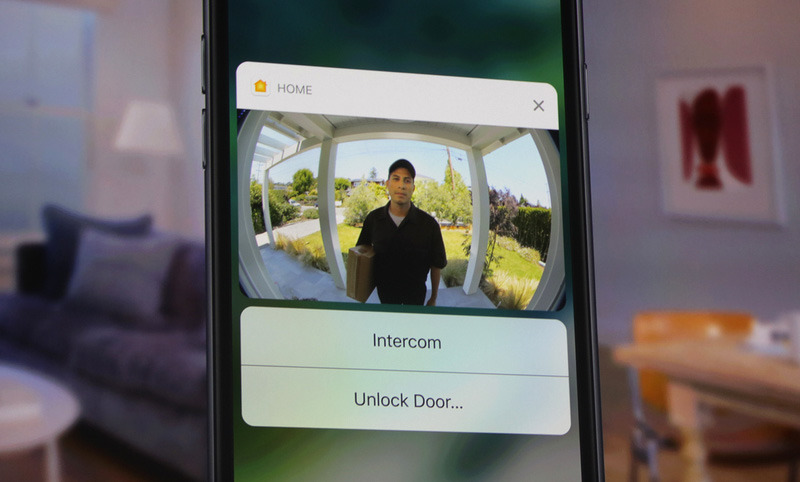 Lennar initially partnered with Apple on HomeKit, and was formerly featured on the HomeKit site as a partner in integrating home automation products into new construction. The site currently lists Brookfield, KB, China's R&F and Germany's WeberHaus as "leading partners" that offer HomeKit packages in new home construction.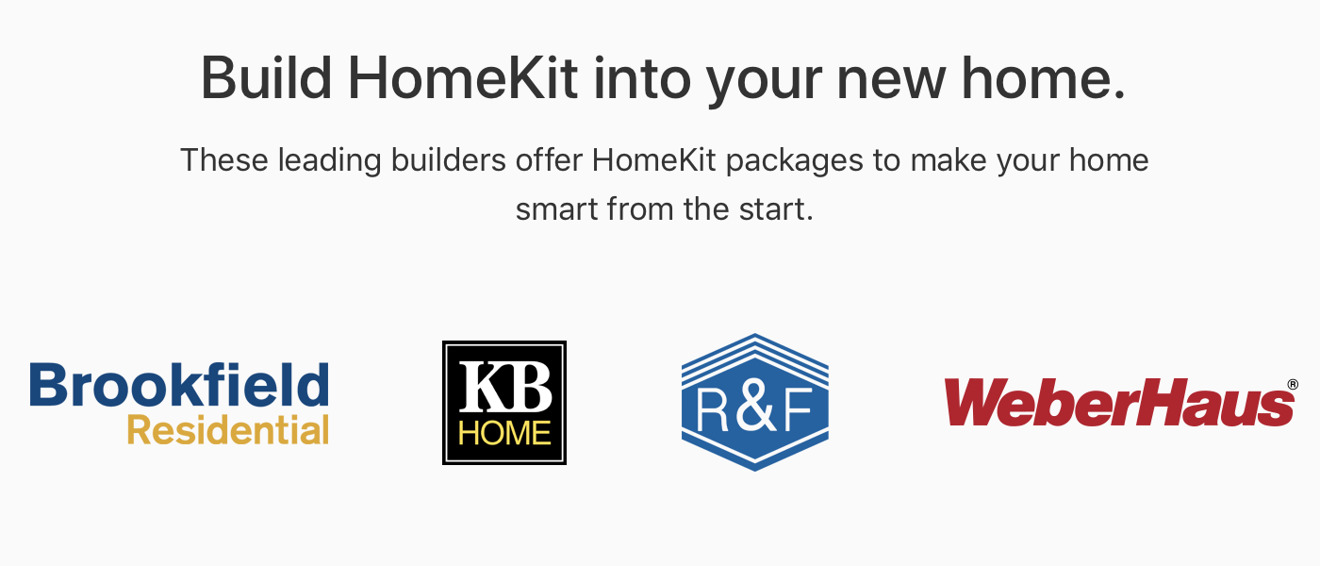 The Information stated that Amazon's partnership with Lennar is non-exclusive, and that the company can still offer HomeKit packages, but that it has shifted its priorities to Amazon because the retailer is aggressively pursuing deals with teams of "in-home service" staff who "go around to every new homeowner and make sure their smart home is hooked up."
Part of the hookup process involves selling Amazon's other services, including "house cleaning, plumbing and installation services for things like televisions and garbage disposals and roofers."
The report also noted that "Amazon can take advantage of homes with smart door locks to deliver goods inside homes, rather than leaving orders on the doorstep where they can be stolen. That could make people more willing to order from Amazon in the first place."
As part of the deal, Lennar is installing Echo Dot microphones and an Echo Show screen, designed to display video from Alexa-connected cameras, in every new home built.
Unlike HomeKit devices that initially required a hardware security chip, Amazon partners with anyone willing to support Alexa control. Less security means peripherals devices can be cheaper. If customers don't see a difference in privacy and security, those cost savings are pocketed by the builder using cheaper devices and leveraging sales staff pushing to install more surveillance gear.
Ubiquitous Internet and a lack of any scrutinzing product curation or privacy standards has created serious problems in other areas, from Facebook and other online services collecting and then leaking users' data, to apps that suck up contact data and track users' location, to devices and appliances such as Android phones and Smart Televisions from Samsung and other companies that are designed to record everything users do in their own homes and report that back to the manufacturer.
In all of these areas, Apple has taken a strident stance against promiscuous data collection, blocking access to apps that attempt to read iOS users' location or listen to their microphones without permission, and building an inherent model of privacy into products such as Apple TV, HomePod, iPads, iPhones and Macs. HomeKit imposes a similarly high standard.
If home builders embrace Amazon's model by default, some new home buyers may have to rip surveillance microphones out of their own ceilings at their own expense to avoid surveillance and privacy issues.