Apple Watch Series 3 likely buoyed Verizon subscriber numbers in Q1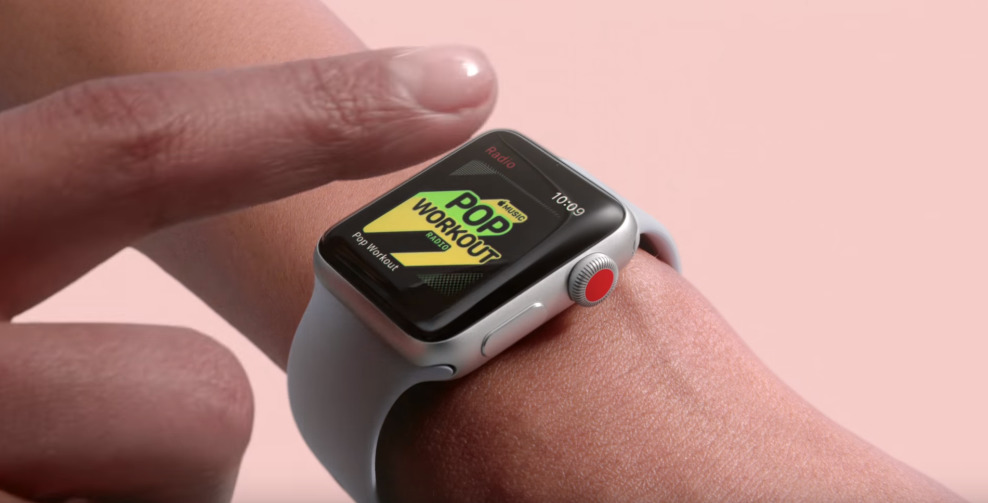 AppleInsider is supported by its audience and may earn commission as an Amazon Associate and affiliate partner on qualifying purchases. These affiliate partnerships do not influence our editorial content.
Verizon on Tuesday revealed that it added 260,000 net subscribers in the March quarter, mostly thanks to smartwatches and other wearables — hinting that the Apple Watch Series 3 was an important contributor.
The carrier picked up 359,000 subscribers with wearables and other devices, according to Bloomberg. The company simultaneously lost 24,000 phone customers and 75,000 tablet users.
Wireless revenues nevertheless dropped 2.4 percent, as wearable plans bring in very little income. It costs customers about $10 per month to set up a wearable account, whereas cellphone plans are easily $40 or more.
LTE support lets Series 3 owners do more without their iPhone in tow, such as make calls, send messages, or listen to music. They must still pay for an iPhone plan though, since the Watch is linked to an iPhone's number.
Apple has so far avoided sharing exact sales numbers for any Watch model. During quarterly results calls the company shares only general wearables revenues, describing Watch figures in vague terms that are often relative to past performance.