Tim Cook was 'helpful' and promised jobs & factories in meeting, White House says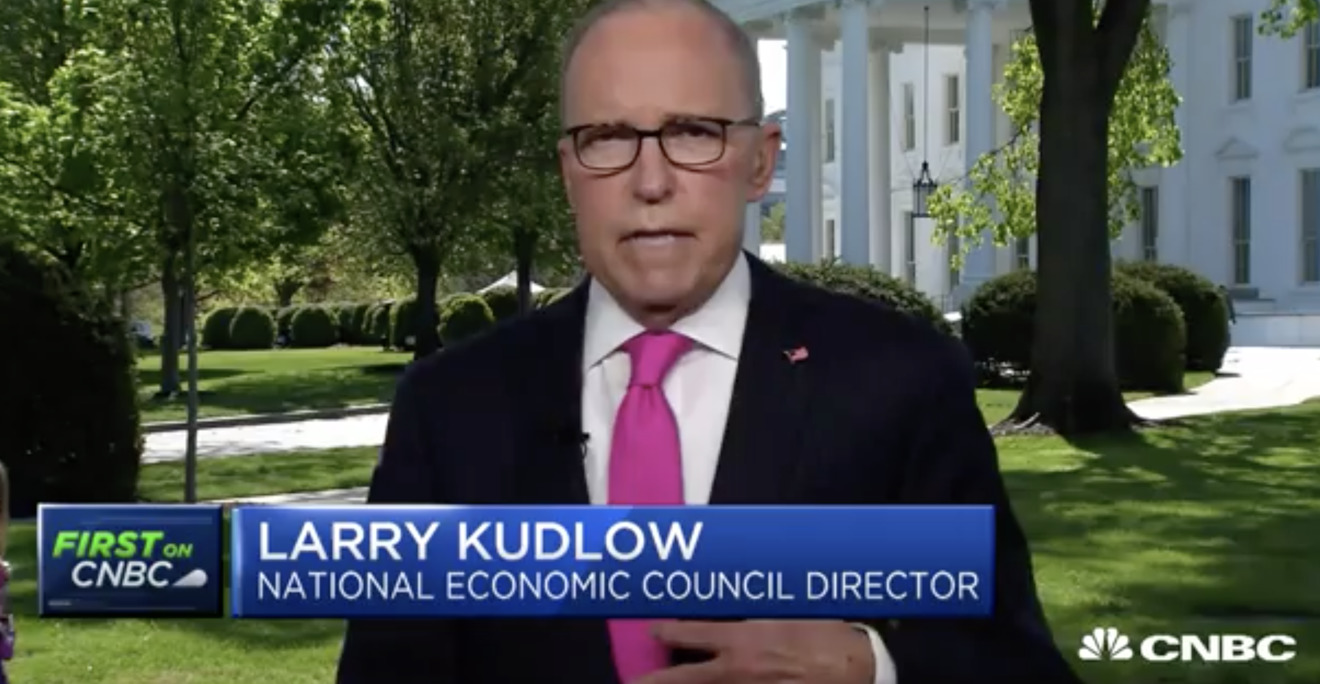 AppleInsider is supported by its audience and may earn commission as an Amazon Associate and affiliate partner on qualifying purchases. These affiliate partnerships do not influence our editorial content.
After Wednesday's meeting between Cook and President Donald Trump, White House Director of the National Economic Council Larry Kudlow praised the Apple CEO's experience with China, and said that Cook "loves the tax cut."
On Thursday, Kudlow returned to his former digs at CNBC and gave some background on Wednesday's meeting between Cook and President Donald Trump, which he attended at least in part.
"Tim Cook was most helpful. I really enjoyed the meeting," Kudlow said on the network's Squawk on the Street program. "I spent a good amount of time with him, and then I came back and we visited POTUS."
"He loves the tax cut and tax reform," Kudlow added. "He said it's great for business. And Apple is going to be building plants, campuses, adding jobs, lots of business investment. That was the first point he made to President Trump."
Kudlow also said that Cook "has a lot of experience in China" and made suggestions about how best to handle the Chinese government.
Presidential representatives didn't have much to say on Wednesday about what was discussed. The White House Press Secretary made a a vague reference that "trade" was talked about, and her deputy stated that the CEO and President Trump had "a good meeting."
Neither Apple nor Cook himself have made any remarks on the topics discussed at the meeting.
Kudlow did not address any disagreements that may have arisen between Cook and the president during the meeting; the Apple CEO has been very critical of certain policies by the Trump Administration, most notably those related to immigration.