Intel 10nm Cannon Lake delays push potential 32GB MacBook Pro into 2019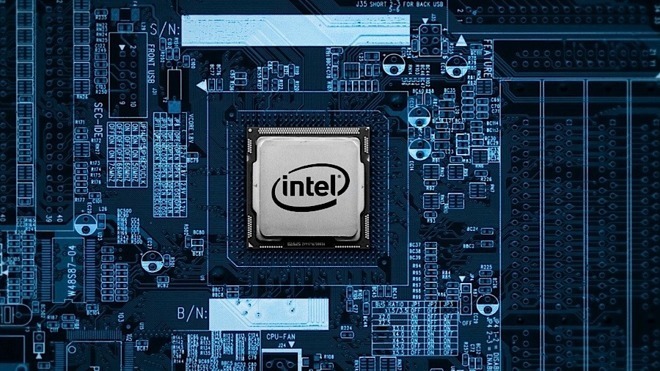 Apple customers waiting for a MacBook Pro with 32 gigabytes of memory may have to wait until 2019 before they can buy the notebook, after Intel's warning that its 10nm "Cannon Lake" processors won't be shipping in high volumes in 2018, pushing the wider availability of the chip into 2019.
Revealed during Intel's quarterly earnings report, the chip giant revealed it would continue to focus on shipping chips that use the established 14-nanometer process this year, reports PC Gamer. While next-generation chips using a 10nm production process will ship this year, Intel is instead shifting high volume manufacturing into 2019.
Intel CEO Brian Krzanich advised the change in pace was caused through issues achieving suitably high yields of 10nm chips. Rather than try to achieve high volume production this year, and potentially waste considerable portions of wafers used in manufacturing, the company is instead taking time to fix issues before attempting mass production.
The first generation of Intel chips to use the 10nm process, "Cannon Lake" aims to provide the usual performance improvements and reduced power consumption that accompanies such die shrinks. These updates make the processor a lot more useful for manufacturers of notebooks and tablets, due to their potentially low heat generation and lower battery usage.
From an Apple perspective, "Cannon Lake" has support for LPDDR4 memory, which can be used to help produce MacBooks and MacBook Pros with up to 32 gigabytes of memory without having to resort to DDR4 memory. The two technologies are not the same, despite the similar name.
This generation of MacBook Pro models can only use up to 16 gigabytes of RAM, in part due to the Intel processors currently used in MacBook production not including native support for LPDDR4. While it is possible, Apple is unlikely to add a new RAM controller with DDR4 support to the MacBook Pro in the short term, and would probably wait until the company performs a major shift in the processors it uses to "Cannon Lake" or similar chips.
The confirmed delay in "Cannon Lake" production not the first to happen to the next-generation processor line. In April 2017, it was rumored Intel would hold back introducing the processor line until 2018, while another report in September of that year suggested it would be pushed back from early 2018 to the end of the year.
Aside from waiting for "Cannon Lake" to arrive, the more immediate candidates for use in a MacBook could use "Coffee Lake," a 14nm platform that still doesn't support LPDDR4 RAM. Intel introduced new processors earlier this month that included the Core i9-8950HK, a six-core processor with a base clock speed of 2.9GHz, Turbo Boost to 4.8GHz, and the same 45-watt thermal design power as the quad-core 2.8GHz Core i7 used in the entry-level 15-inch MacBook Pro.