Apple Heart Study ramps up with new solicitations to Apple Watch owners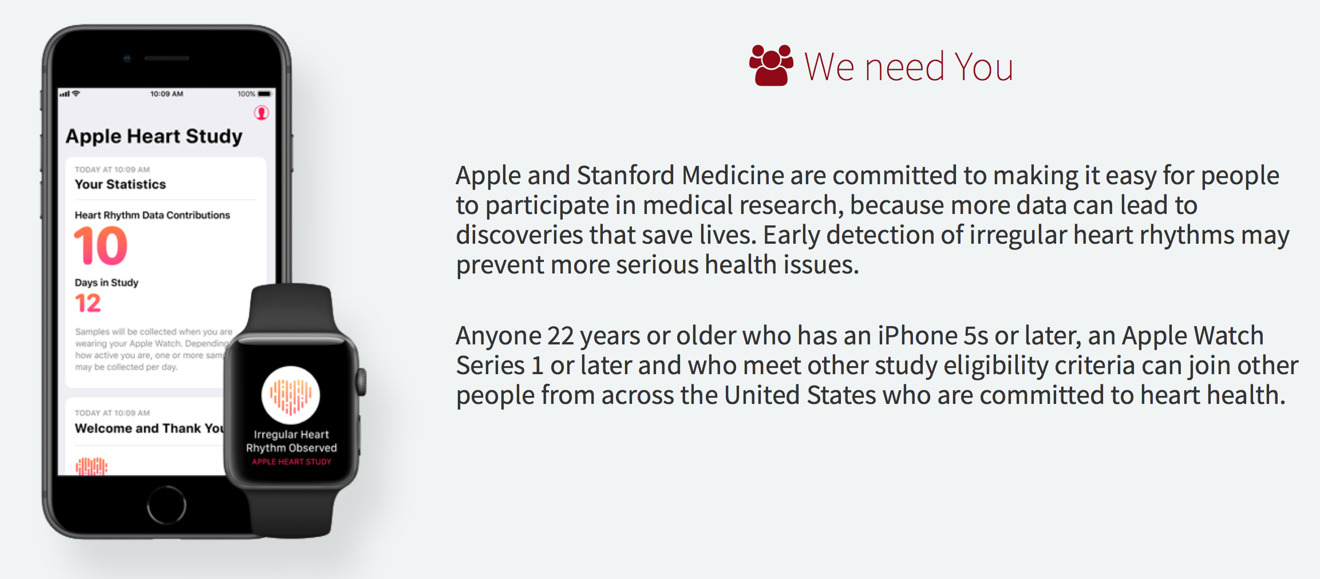 Apple Watch owners are being emailed and invited to sign up for the Apple Heart Study, which it announced in partnership with Stanford Medicine in November 2017.
The company is sending out email invitations recruiting new members, a change from the relatively passive approach the company has used so far. Participants must download the Apple Heart Study iPhone app to sign up, which will also install a watchOS companion.
Once a person is accepted into the study, the app monitors heart rate and rhythm. Should an irregular rhythm be detected, the app will trigger a notification, and arrange a free video chat with medical professionals.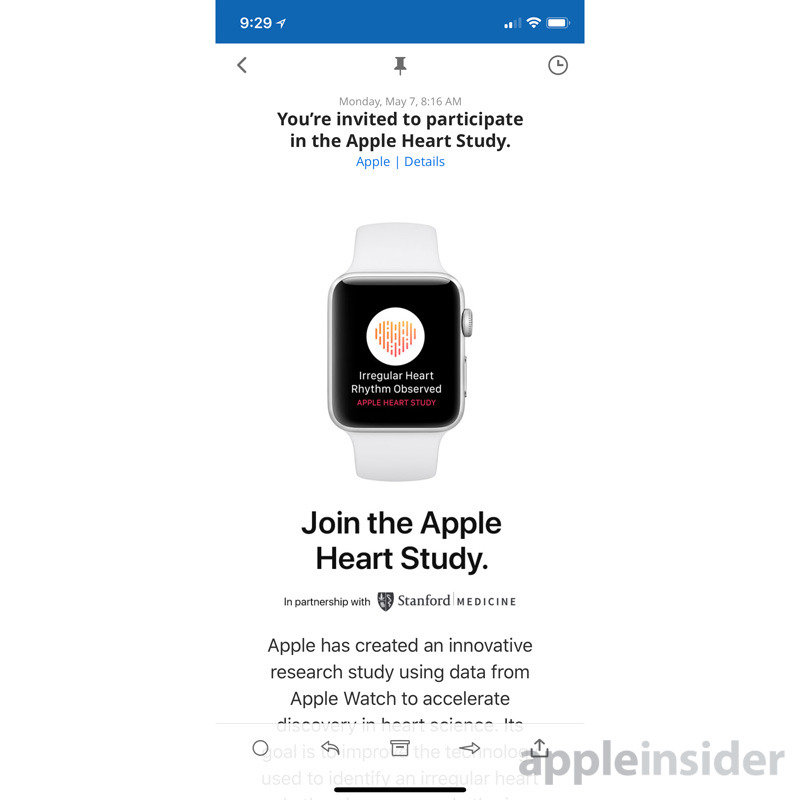 In some instances a doctor may send out an electrocardiogram patch to confirm legitimate problems.
Study participants must be U.S. residents aged 22 or older, and wearing an Apple Watch Series 1, 2, or 3 with watchOS 4.x or later. The original 2015 Watch — the "Series 0" — is incompatible.
While Apple initially put a heavy fashion focus on the product, even selling gold models costing $10,000 or more, the company has since shifted emphasis to health and fitness. Series 2 and 3 models are equipped with GPS and waterproofing, and Watch owners can take advantage of GymKit for more accurate workout data on compatible cardio machines.