Microsoft debuts 'Your Phone' app promising to mirror iPhone on Windows PCs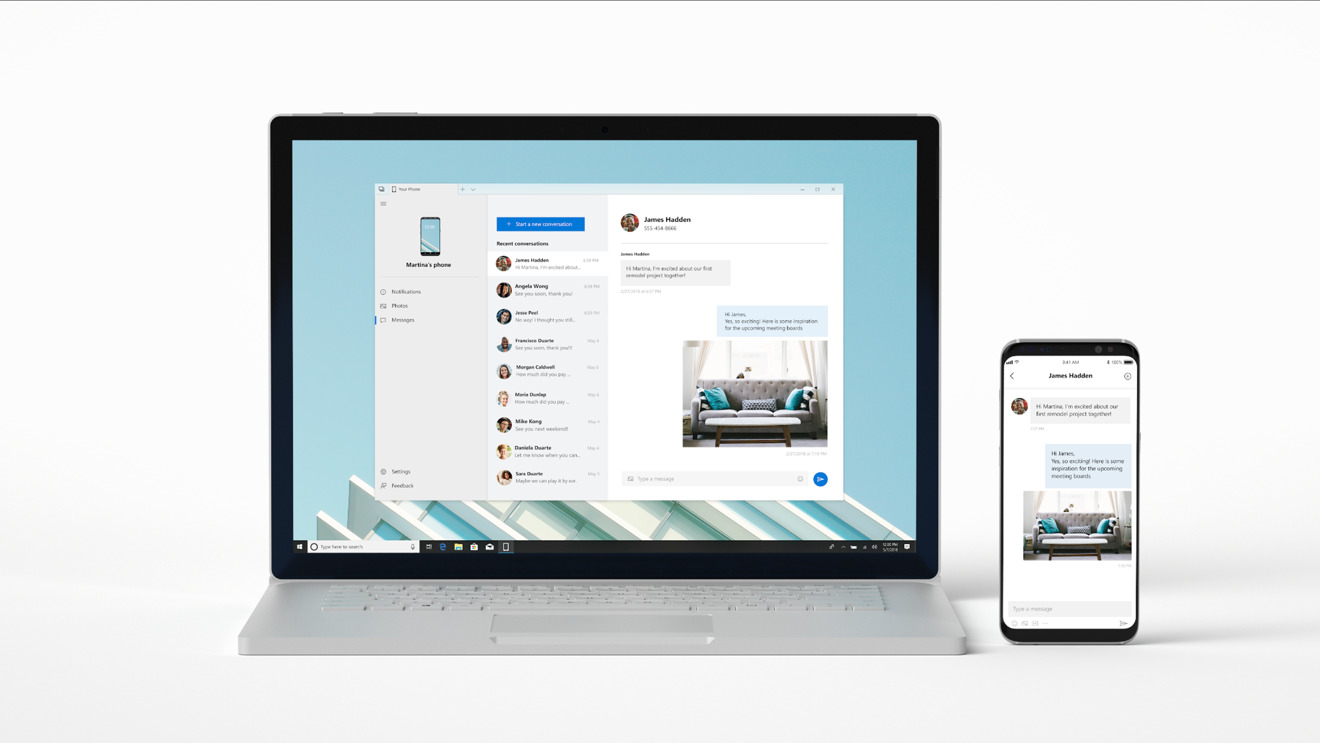 At its annual Build conference in Seattle, Microsoft on Monday revealed "Your Phone," an upcoming app that will let people mirror iPhone and Android interfaces in Windows 10.
Only Android has been confirmed as getting full mirroring, including access to things like photos, files, texts, and notifications. Owners of the iPhone should be able to handle many essential functions from a paired Windows PC, saving the trouble of constantly picking up an iPhone and unlocking it. The iOS version of Microsoft's Edge browser will be required.
Your Phone will begin testing with Windows Insiders members this week. Feedback will be used to shape its development, which could lead to inclusion in "Redstone 5," a major Windows 10 update due this fall.
Functionality will presumably be somewhat limited on iPhones, since Apple's sandboxing and API access policies are more restrictive than Android for security purposes. At present, few details are known about the functionality, limited to a limited disclosure about the feature at the Build conference keynote.
Similar smartphone pairing options have been tried before. A key example is Apple's Continuity, which lets iPhone owners make calls and texts from a Mac, and carry over work and Web browsing using compatible apps.