Apple joins special US drone program in bid to improve Apple Maps [u]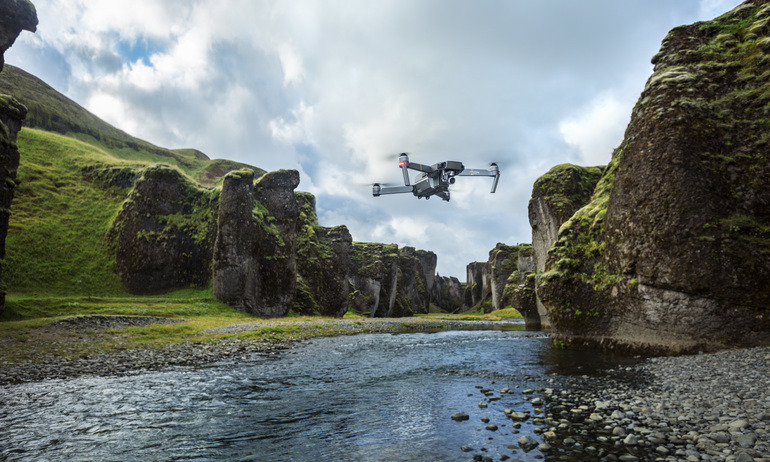 AppleInsider is supported by its audience and may earn commission as an Amazon Associate and affiliate partner on qualifying purchases. These affiliate partnerships do not influence our editorial content.
Apple is reportedly one of a number of major corporations hoping to participate in a range of drone tests beyond those normally allowed by the U.S. Federal Aviation Administration, an initiative the company hopes will lead to better Apple Maps images.
An impending pilot program will involve night flights, flying over crowds, and going beyond an operator's line of sight, Reuters reported. Sources told the agency that Apple, Airbus, Amazon, Intel, and Qualcomm are among 200 or more companies wanting to join.
Apple is looking to improve Apple Maps, likely through high-resolution images captured for the app's Flyover feature. As usual, the company is operating the project with an eye on privacy, saying it will blur sensitive subjects like faces and license plate numbers.
Later on Wednesday the U.S. Transportation Department is due to announce 10 winning local governments for the tests. Candidates have partnered with various businesses, with Apple linked to North Carolina.
Senator Dean Heller of Nevada has claimed that Reno is one of the winning governments, working in tandem with Flirtey, a firm developing drone delivery of defibrillators and Domino's pizza.
A U.S. official told Reuters that other winning projects are tackling areas like agriculture, package delivery, drone flights near airports, and pipeline and environmental monitoring.
While Apple isn't normally associated with drones apart from selling ones by companies like DJI, the company has likely been using them for some time, reportedly to rapidly update Apple Maps data. It also has a fleet of Google-style minivans for reconnaissance, but these operate far slower.
Conceivably Apple could also want to monitor facilities, deliver packages, or even develop its own drones, but there have been no rumors to that effect. The company's main interest in autonomous vehicles is thought to be its self-driving car platform — and even then its goal is believed to be partnership with one or more ridehailing firms, rather than an "Apple Car."
Update: Updated with state affiliation information and expected deployment details.