Apple invests $10 million in carbon-free aluminum production project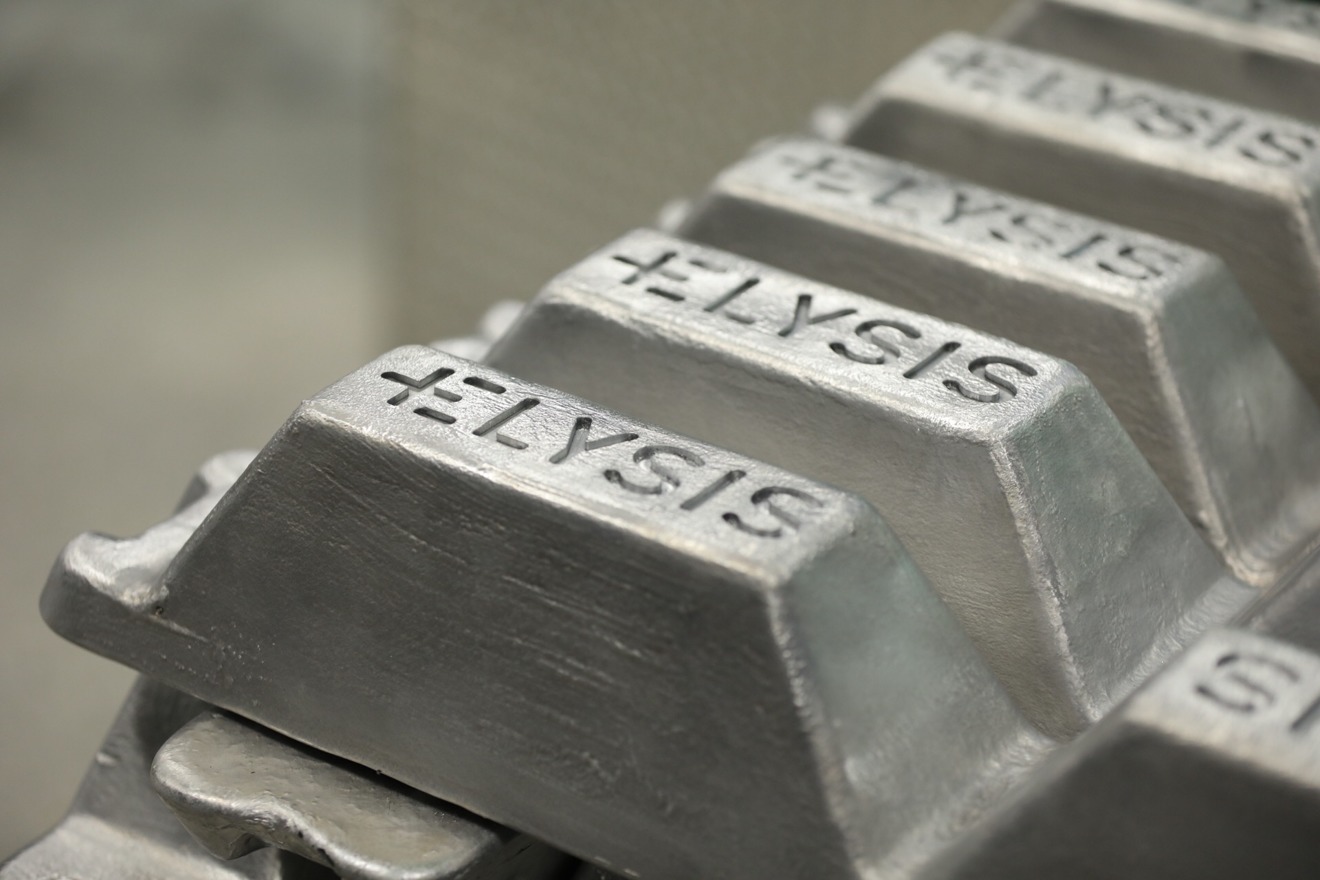 Apple views aluminum from a new more environmentally friendly venture with Alcoa and Rio Tinto as part of its device production in the future.
Apple on Thursday announced its involvement in a new joint venture that has established the world's first carbon-free and greenhouse gas emission-free aluminum smelting process. The venture, called Elysis, is a project of aluminum giants Alcoa and Rio Tinto, and is headquartered in Montreal with the support of the Canadian and Quebec governments. Apple helped to facilitate the venture.
The venture will "commercialize patented technology that eliminates direct greenhouse gas emissions from the traditional smelting process, a key step in aluminum production," according to the announcement, with a goal towards using the process to make aluminum for future consumer goods. Apple has invested in the project, and will also provide "technical support," with an eye towards using aluminum created via the process in its products.
"Apple is committed to advancing technologies that are good for the planet and help protect it for generations to come," Tim Cook said in a statement. "We are proud to be part of this ambitious new project, and look forward to one day being able to use aluminum produced without direct greenhouse gas emissions in the manufacturing of our products."
Apple's investment is $10 million (13 million CAD) in the project, with the governments of Canada and Quebec contributing just under $47 million each (60 million CAD). Alcoa and Rio Tinto will also capitalize the venture to the tune of about $43 million (55 million CAD) over the next three years.
Apple will not have an equity stake. Quebec will have 4 percent, with the two aluminum companies evenly splitting the remaining 96 percent.
The venture, which will be based in Montreal, was announced in Quebec Thursday afternoon at a ceremony including executives from the companies as well as Canadian Prime Minister Justin Trudeau.
Apple, the company said, has been involved with the project since 2015, when Apple engineers Brian Lynch, Jim Yurko, and Katie Sassaman began looking for a better, cleaner way to mass-produce aluminum. After meeting with aluminum companies including Alcoa — the company whose founder invented modern aluminum smelting in the late 19th century — Apple helped bring them together with the Australian/British metals firm Rio Tinto, paving the way for the joint venture.
Elysis is eyeing 2024 as the release date of technology package that will result from the venture.
Apple gets greener
Apple has long used aluminum in a wide variety of its products, from iPhone to MacBooks to the Apple Watch.