Apple to stream Carpool Karaoke reruns for free in TV app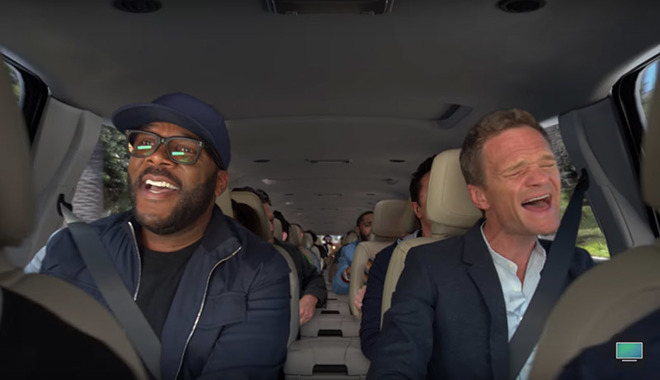 AppleInsider may earn an affiliate commission on purchases made through links on our site.
Apple on Friday announced plans to make the first season of "Carpool Karaoke: The Series" available for free through the TV app for iPhone, iPad and Apple TV, allowing all comers access to the Apple Music exclusive for the first time.
The company will adhere to a weekly release calendar for its back catalog of episodes, with the first free show set to air on the TV app tonight at 6 p.m. Pacific, according to Billboard.
A trailer posted to the company's YouTube channel notes TV app users can look forward to one free "Carpool Karaoke" episode each Friday, similar to the release schedule seen when the series launched on Apple Music last August. Whether the series will be aired in chronological order is unknown.
Currently limited to Apple Music subscribers, "Carpool Karaoke" is a full-length spinoff made of a bit made popular by The Late Late Show with James Corden. The first season of 19 episodes concluded last year.
Apple's first foray into original video content, "Karaoke" pairs A-list musicians, actors, sports stars and other pop culture personalities together on a short road trip, where they listen to their favorite tunes. Unlike the Late Late Show's Q&A style, Apple's version is crafted as a type of reality TV show, with celebrities freewheeling in cars, listening to their personal playlists and interacting with fans.
In February, CBS revealed Apple has opted to renew the show for a second season.