Apple to prep second season of 'Carpool Karaoke'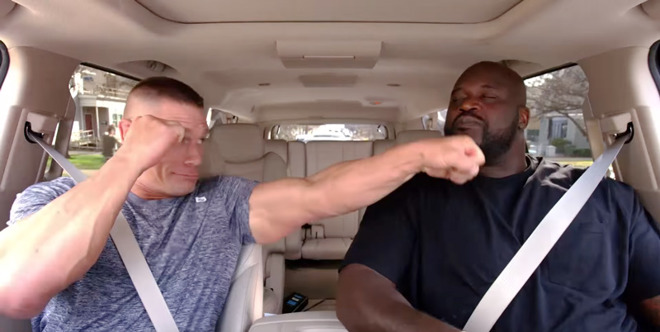 Apple has opted to renew "Carpool Karaoke" for a second season, according to CBS, which hosts "The Late Late Show with James Corden," from which "Carpool Karaoke" was spun off.
The network didn't provide any further details, such as guests, a shooting schedule, or when the new season might premiere. The announcement was caught by Bloomberg reporter Lucas Shaw.
The show's premise puts two or more celebrities in a car together as they sing along to various songs. The first season, which premiered in August last year, featured guests such as Will Smith, Metallica, and "Game of Thrones" stars Sophie Turner and Maisie Williams. An episode with Linkin Park and Ken Jeong was one of the last things recorded by Linkin Park singer Chester Bennington before his death.
Another unknown is whether the series will continue as an Apple Music exclusive or join a 2019 TV lineup available to everyone with a compatible Apple device. The slate could be distributed through the "TV" app for the iPhone, iPad, and Apple TV.