Kevin Durant's life and times to be chronicled in Apple-funded 'Swagger' video production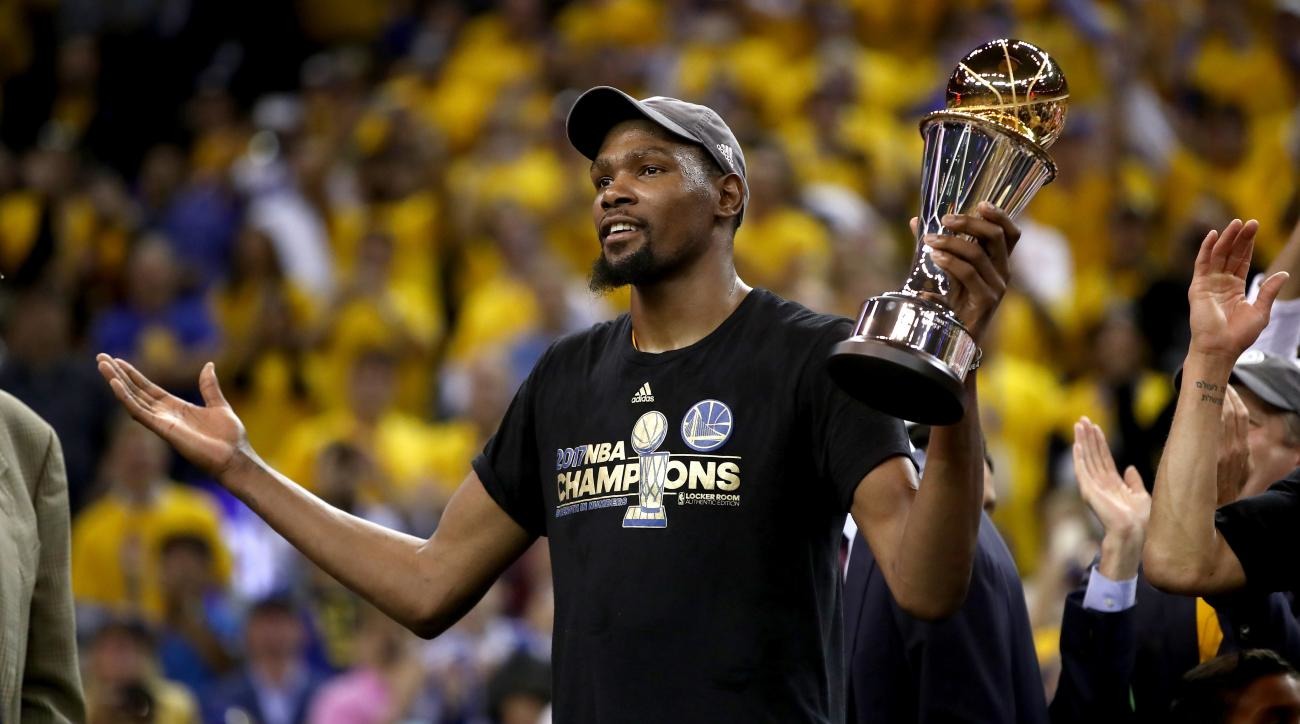 In its continuing bid to produce content to expand services revenue, Apple has commissioned a drama based on basketball star Kevin Durant's life.
Variety reported on Tuesday that the new series is called "Swagger." The show will not just be a biography of Durant, but also delve into the organization that spawned Durant, the Amateur Athletic Union (AAU), and look at the lives of players, families, and coaches involved with the program.
The feature will be produced by Durant himself, in association with Brian Grazer and Ron Howard's Imagine Television. Reggie Rock Bythewood will write and direct. Bythewood has worked with Imagine before developing his own creation "Shots Fired" for Fox.
Durant himself has confirmed the deal in a Tweet.
In 2017, Apple also reportedly provided a blank check to Drake for his own shows and movies, and signed a deal with "Star Trek" and "Battlestar Galactica" reboot alum Ronald D. Moore for a new space drama. It is also reportedly paying $5 million per episode on a ten-episode season of "Amazing Stories," a revival of the Amblin Television and NBCUniversal science fiction anthology.
Reese Witherspoon's Hello Sunshine studio is linked to three projects tied to Apple. The first show is as of yet untitled, but features Witherspoon and Jennifer Aniston in a drama based on morning show production.
The second show is development of Nichelle Tramble Spellman's "Are You Sleeping," with the "Serial" podcast creator onboard in an advisory role, and Octavia Spencer starring. The third is a sketch comedy show starring Kristen Wiig.
In late January, Apple signed a deal with "La La Land" writer and director Damien Chazelle. This was rapidly followed-up with a deal reported on Thursday that Apple is funding an anthology series focusing on immigrants in the United States.
These are all thought to be part of a broader $1 billion investment in original programming, which is considerable but still a lower investment than those of its competitors, such as Netflix's reported $7 billion on original content for 2018.