'General Magic' tells story of Apple vets who created a smartphone, 15 years too early

Andy Hertzfeld, Joanna Hoffman, Bill Atkinson and Tony Fadell are among the once-and-future Apple luminaries who were part of General Magic, the subject of a compelling new documentary.
General Magic started as an Apple project from the John Sculley era in the late 1980s that was eventually spun off into its own company in 1990. Cofounded by Apple veterans Bill Atkinson and Andy Hertzfeld, along with visionary Marc Porat, General Magic also employed the likes of Tony Fadell, Susan Kare, and other names familiar to Apple history buffs.
The company's project was a "personal communicator," resembling a very early version of the smartphone, which would bring the personal computer into people's pockets. And while the company ultimately failed, the ideas it had would ultimately change the world, albeit many years later.
General Magic's story is told in a new documentary, also called "General Magic," which had its world premiere earlier this month at the Tribeca Film Festival. The film stands at 100% fresh on Rotten Tomatoes, based on the first five reviews.
And the ratings aren't surprising — the film, directed by Matt Maude and Sarah Kerruish, doesn't just feature "talking head" interviews with the key players, it also has a great deal of vintage footage of the General Magic team at work. It's a fascinating look at what it means to fail, and whether a failure that changed the world is really a failure at all.
"Please turn your phone off"
"General Magic" begins with a familiar warning to moviegoers: "Please turn your phone off or switch it to airplane mode," an onscreen title says. But then it continues in an unconventional way saying that "the film you're about to watch is the story of how your smartphone was first switched on, and how a handful of people changed the lives of billions."
The entire saga is much like the writer's room of "The Dana Carvey Show", or the coaching staff of the 1995 Cleveland Browns — a project that wasn't especially successful on its own, but was full of people who went on to huge things. These included the Apple veterans, future Google executive and White House Chief Technology Officer Megan Smith, low-level developer-turned-eBay founder Pierre Omidyar, and one man who would go on to play a key role in the development of the actual iPhone, Tony Fadell.
Former Apple CEO John Sculley, interviewed in the film, describes General Magic as "the most important company to come out of Silicon Valley that nobody's ever heard of." And, it all started in a red notebook in 1988.
The General Magic Story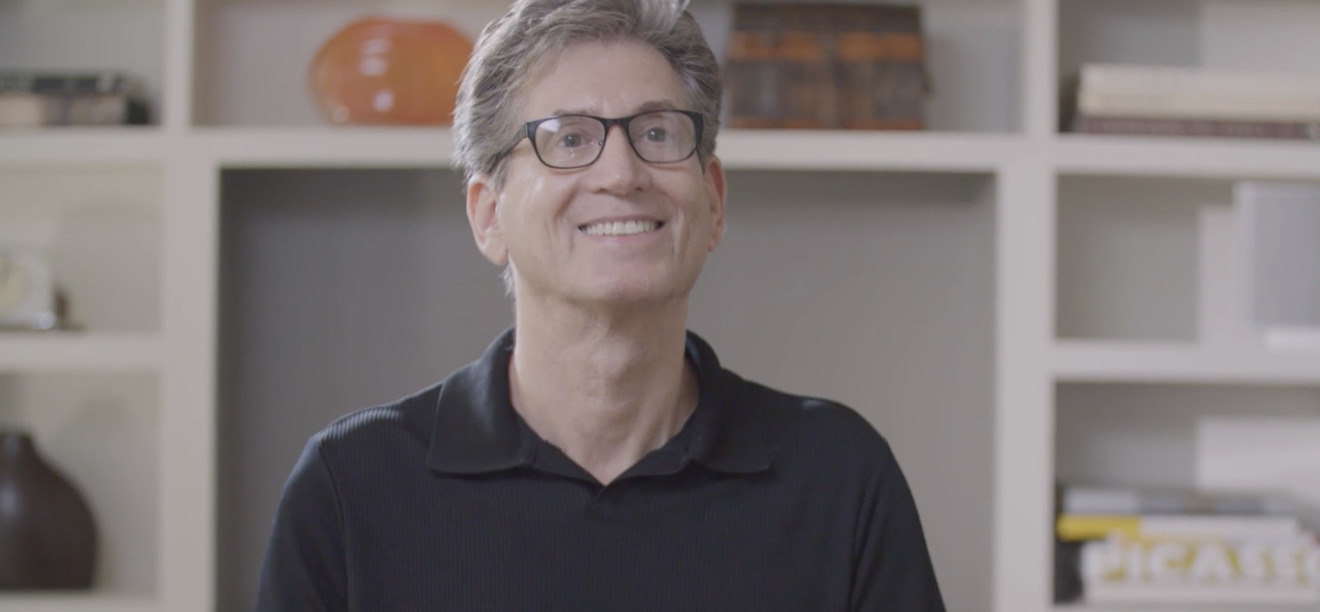 The film's story begins in the late 1980s, shortly after Steve Jobs' departure from Apple. Marc Parot creates a prototype on paper — "a phone, with a lot of intelligence in it" — that looks remarkably similar to the smartphones of today. Along with Atkinson, Hertzfeld, Hoffman and others, the group put together a special project within Apple, which was later spun off into its own separate company, in 1990.
The film takes us through the process of creating the product which ended up much less smartphone-like than Parot's original drawings. It also delves into the company's roadshow and initial public offerings, which includes footage of a Goldman Sachs banker literally giving the General Magic team the shirt off his back for a piece of the IPO.
General Magic partnered with a variety of top consumer electronics firms, including Sony, Motorola and Toshiba, to create hardware products based on General Magic's Magic Cap platform. The first products, including the Sony Magic Link and the Motorola Envoy, arrived in 1994.
Too early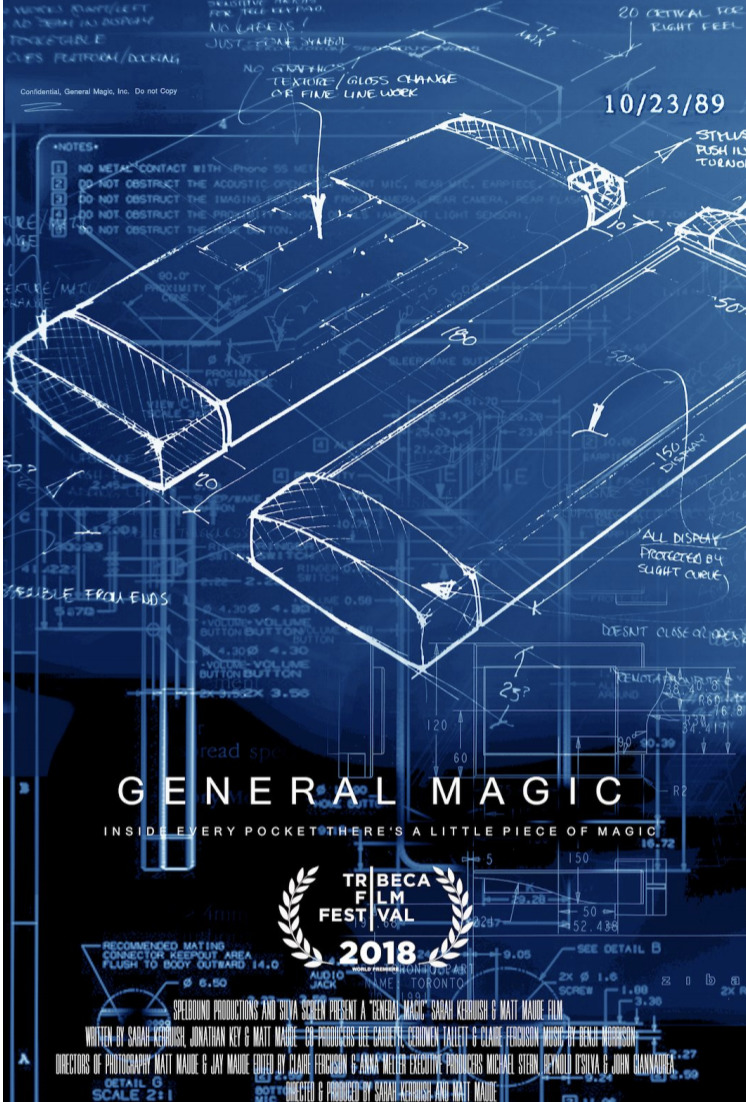 The General Magic project was, of course, a failure, for a few reasons. For the Magic Link, the $800 price point was too high, there wasn't enough demand for it, and the rollout was botched. The General Magic had failed to foresee a major disruption from widespread consumer availability of the Internet, right around the time of its later development.
In short, it had arrived too early. In fact, the Magic Link product sold fewer than 3,000 units, with the majority of them going to family and friends.
The other problem was that Apple, the company General Magic had spun off from, rolled out the Newton product in 1993, stepping on General Magic's work, something that clearly still makes the team angry to this day. The Newton, of course, was scuttled by CEO and founder Steve Jobs upon his return to Apple.
Nevertheless, many of the designs and ideas embraced by the General Magic team ended up in the pockets of the majority of the world.
"Even Intelligent Watches"
No one can say the vision wasn't there.
"There will be smart phones, smart pagers, and maybe even things like intelligent watches, for all we know," Porat is seen stating in around 1994, predicting both the iPhone and Apple Watch decades ahead of time. Then a reporter asks him if it's possible that anyone will ever figure out a way make any money from such products.
Some of the General Magic personnel returned to Apple, with Fadell playing a key role in the iPod and iPhone before founding Nest Labs.
Others went on to other things. None of them got rich off of their General Magic work, but they can all take pride in knowing they created something that was far ahead of its time.
It's unclear when "General Magic" will get an official release. Once it does, it's certainly worth the attention of any Apple enthusiast, especially those interested in the history of innovation.