Solar-powered iPhone X 'Tesla' by Caviar goes on sale for $4,500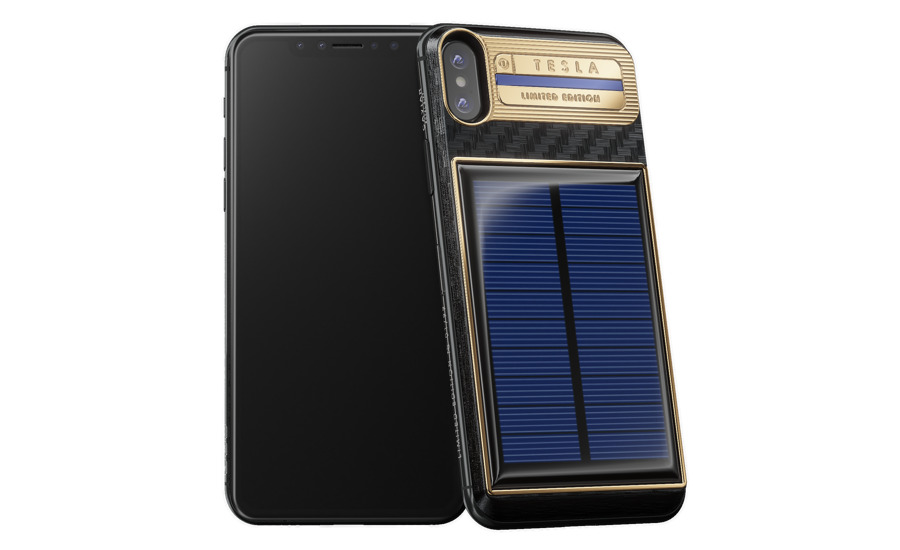 Russian accessory producer Caviar has commenced sales of a "Tesla" version of the iPhone X selling for $4,500 with the first off the production line to be offered to Elon Musk.
Initially announced in November, the iPhone X Tesla will be Caviar's first smartphone release that includes a solar panel on the back. The large solar panel on the back feeds into a dedicated battery, which can then provide charge to the iPhone X's battery with a press of the power button on the rear.
Rather than being a case sold on its own, the Tesla appears to be attached directly to the iPhone X itself, with the overall thickness of the device being considerably pronounced compared to the original because of the solar panel. The increased thickness from the original's 7.7mm to 16.2mm is large enough that the rear camera bump is now a recess.
The carbon fiber case surrounding the shock-resistant solar panel is flanked on the sides by an anodized buttons, with gilded decorative elements on the rear. Even with the additional solar panel, the entire assembly is claimed to offer IP67 resistance to water and dust.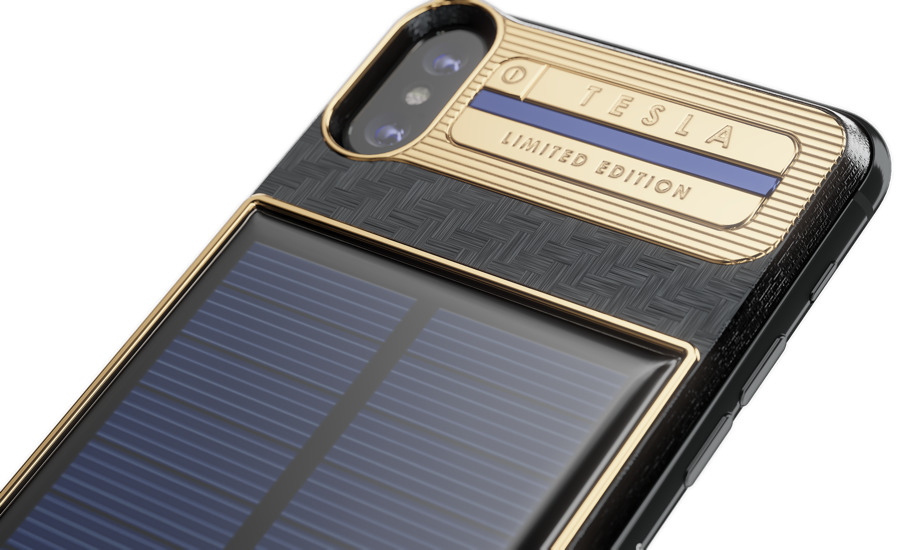 While the original version was planned to run to 99 units, the company claims it exceeded that number in pre-orders during its development, increasing the run to 999 units instead. Every device will be individually numbered in the order they were produced.
The first unit, intended for Elon Musk, will feature an extra engraving of the words "Made on Earth by Humans," as a homage to the Tesla launched into space by SpaceX, another Elon Musk company. Caviar explains the company was inspired by "three men of science," consisting of Nikola Tesla, Apple co-founder Steve Jobs, and Musk.
Caviar is selling the iPhone X Tesla with 64GB of storage for 284,000 rubles ($4,555), while the 256GB model costs 299,000 ($4,805) excluding taxes and customs duties. Notably, payment is only required after it has been inspected, and the transaction is "accompanied by a personal consultant," though it isn't clear precisely what this entails.