New Samsung ad takes shot at Apple over iPhone X notch, battery throttling controversy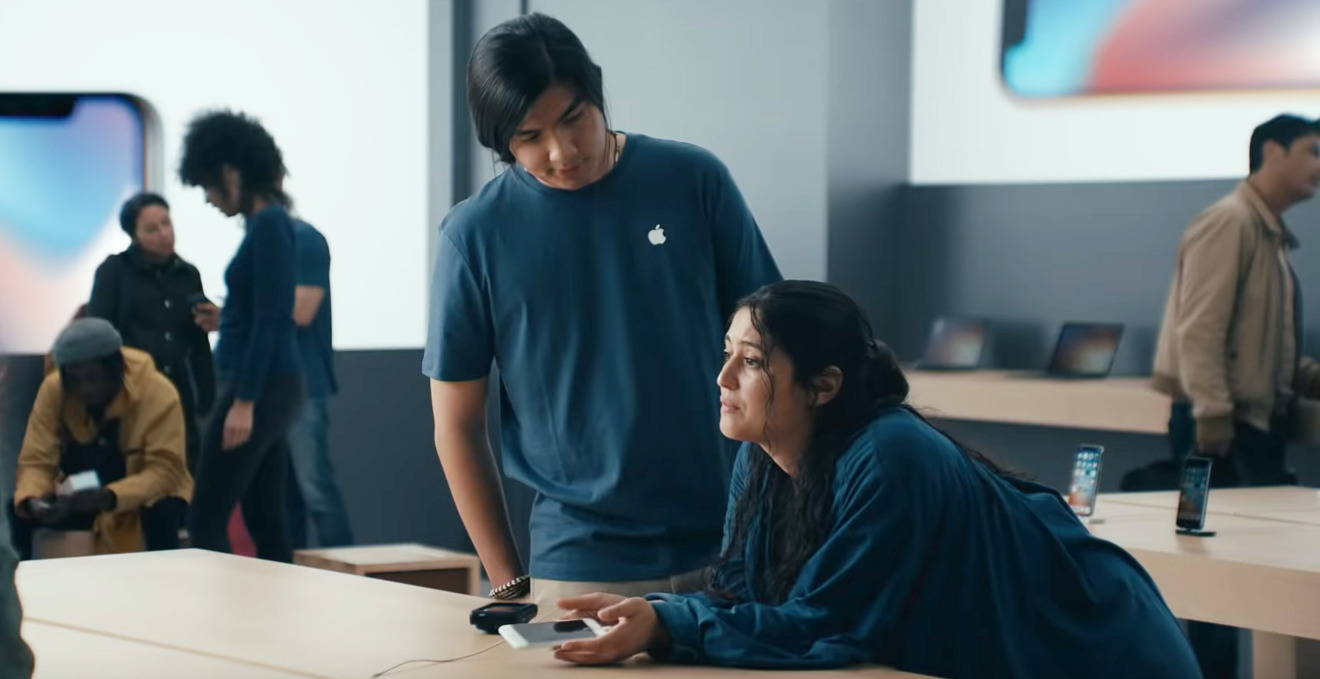 Going on the offensive, Samsung has released a new commercial targeting Apple's recent admission that it throttles iPhones with chemically depleted batteries.
Dubbed "Moving On," the spot features a woman becoming increasingly frustrated with the speed of her iPhone 6 during instances like airport check-ins or calling for a taxi. At one point she visits an Apple store, where a technician tells her she could disable "performance management" features at the risk of sudden shutdowns, or simply buy a new iPhone.
Instead, she decides to buy a Galaxy S9, remarking about much faster it is.
The ad also features many references to the iPhone X, including even a father and son with "notch" haircuts.
Samsung Galaxy phones do not throttle down when in an under-voltage condition induced by battery wear and user-induced load. Instead, they just shut down unexpectedly, and without warning.
Samsung dealt with its own battery issue in 2016, after a series of battery fires with its Note 7 flagship forced not one but two recalls. The debacle ended up costing over $5 billion, though the company now has more stringent testing and has enjoyed success with subsequent phones.