Inside Consumer Reports: How iPhone, iPad, Mac, and HomePod testing is performed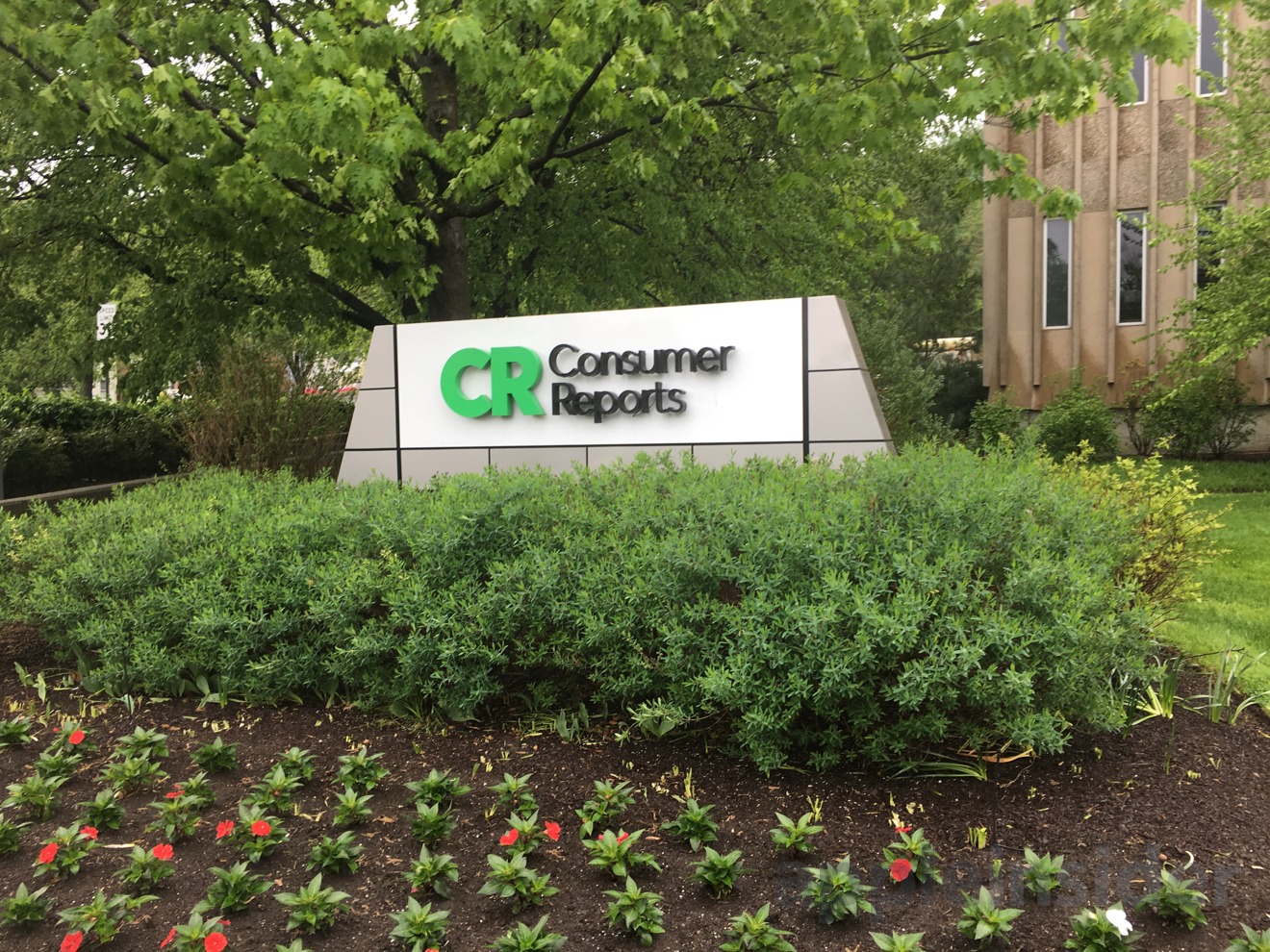 AppleInsider is supported by its audience and may earn commission as an Amazon Associate and affiliate partner on qualifying purchases. These affiliate partnerships do not influence our editorial content.
After years of controversies over Consumer Reports' assessments of Apple products, AppleInsider paid a visit to the organization's headquarters for an inside look at the testing process.
Over the last few years, there's been something of a cold war between many Apple enthusiasts and Consumer Reports, the influential magazine that conducts tests and publishes rankings and assessments of products across a wide variety of categories. Some Apple fans see a Consumer Reports as either unfair to Apple's offerings, or even biased in favor of Apple's competitors.
The first major tiff between Apple fans and Consumer Reports was the Antennagate brouhaha in 2010, which ultimately had a lot to do with a misunderstanding related to which information was and wasn't behind Consumer Reports' paywall.
Following some often-contentious back-and-forth between Consumer Reports and AppleInsider, an invitation was extended to visit the Consumer Reports offices, tour their testing facilities, and speak with some of the organization's decision-makers. On May 17, we took them up on it, spending about two hours at Consumer Reports' headquarters in Yonkers, N.Y.
On the visit, we got some answers from Consumer Reports about their process, their standards, their relationship with Apple, and exactly what happened in those various controversies.
Touring the facilities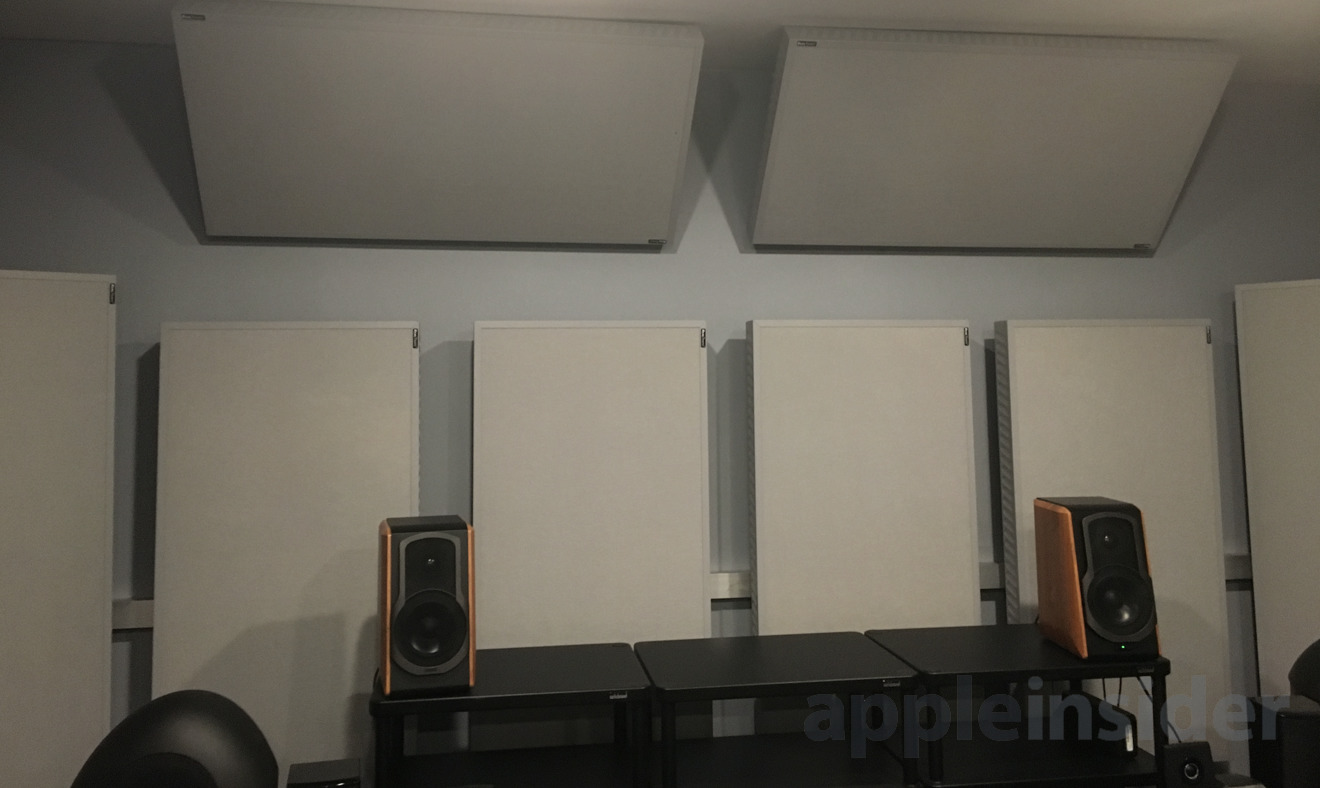 While located in a nondescript industrial building in a drab industrial area just off the Saw Mill Parkway about 20 miles north of New York City, the interiors of Consumer Reports' offices are exceptionally sleek and modern, with a beautiful atrium and wide hallways. It's much more aesthetically pleasing than most magazine offices that I've visited in the past. And inside those offices is a dedicated area for product testing.
Consumer Reports tests audio products in a small room with a couch in the middle and a speaker setup directly in front of it. The speaker being tested is placed in the middle of a shelving unit, surrounded by reference speakers.
"We're trained to hear how it's supposed to sound," Elias Arias, Consumer Reports' chief speaker tester, said. "We train the panelists to discern characteristics of the sound."
The same sounds, including a particular jazz CD, are used for every test. Also, the tests are not conducted blindly; testers always know which speakers they are testing.
Audio tests are conducted by project leader Arias, and an additional tester. A third person is called in, in the case of a tie.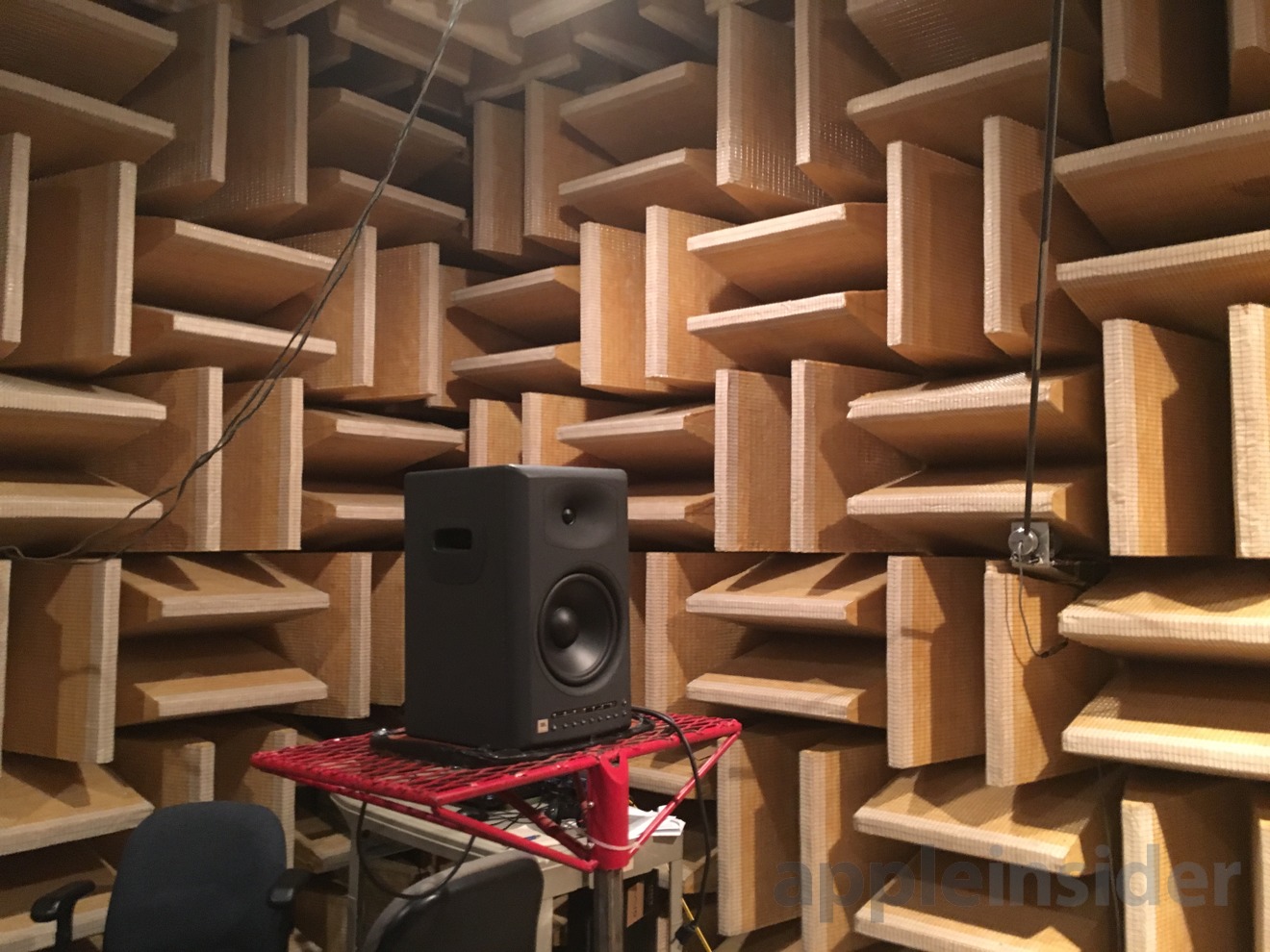 Also part of the audio testing is an anechoic chamber, a completely soundproof room that is used for measuring frequencies. The chamber, technically, isn't even part of the Consumer Reports building — it has its own foundation, and even its own fire alarm.
The phone-testing area consists of a device used for the drop and tumbling regimen, the same machine you may have seen in AppleInsider's past coverage. Other drop tests are performed in other locations in the facility, onto carpet and wood.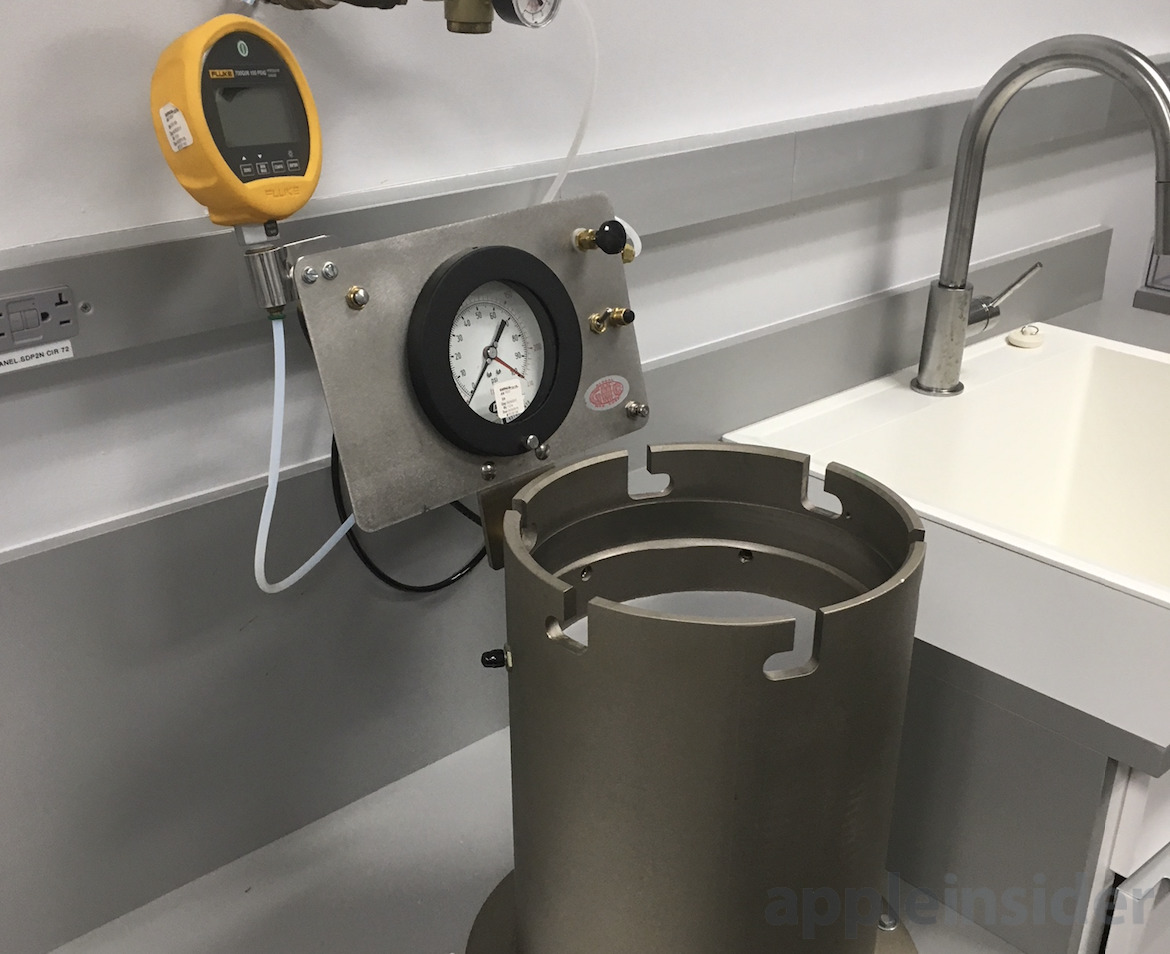 There's also a water immersion test cylinder that the company purchased from a SCUBA supply company.
The laptop testing had testing in progress during our visit, so we didn't get that great a look at that part of the facility. At least some portion of the testing was literally in the dark, as they ushered me through, the lights were off, presumably to test what the screens looked like in a darkened room. Other aspects of the laptop testing includes battery tests and other measures of laptop quality.
Theories of testing
In our meetings with Consumer Reports decision makers, we discussed how the organization conducts its testing. They had some things to say about their values when it comes to testing: It's scientific, analytical, and done according to the numbers.
They described how the testing process begins.
"We have market analysts that look at what products we should be testing. And they will look at what products are unique and what products are widely available in the market," Maria Rerecich, director of electronics testing team, said. "So they make a decision about products in that category we should test. We have shoppers that buy it anonymously, but we buy it in the store and buy it at the website, so we buy it when it's available to consumers. We rate products that we have purchased in regular retail channels. We bring those in, and we do our test."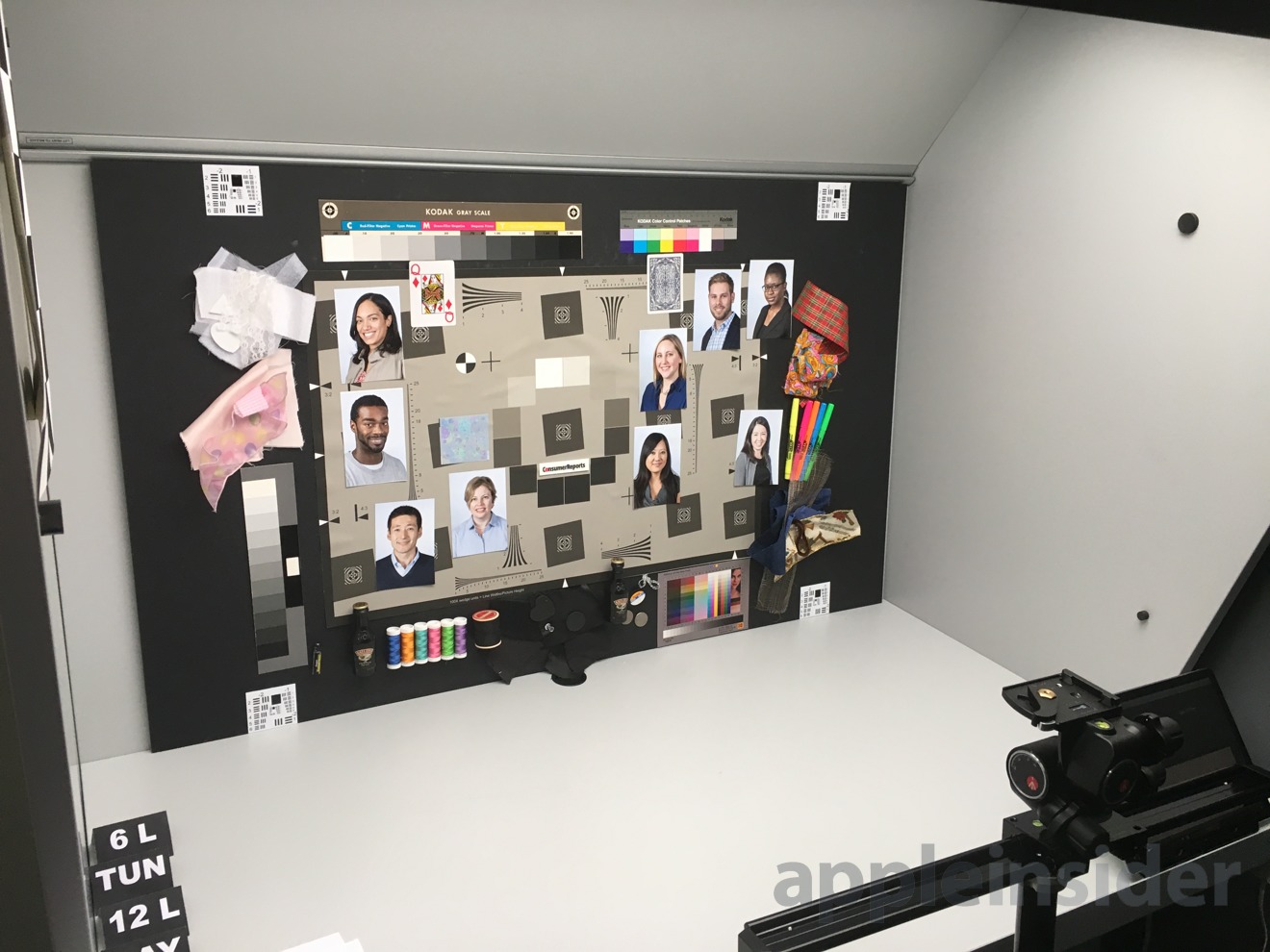 In some cases, Rerecich added, Consumer Reports will arrange to have a product loaned to them for testing purposes, but they never accept free products permanently.
"Now we've already developed the test protocol, because we want to test every product in that category the same way, so we have defined protocols and procedures," Rerecich said. "So once we bring the product in we will use those protocols and procedures to test it in that way. And whatever test we do on it, we do on it, and then we roll up scores for each of the attributes we've tested, create ratings as a result and that's what the ratings become."
"We have to do comparative testing," Rerecich added. "Testing has to be equal. We can't just look at one product and go 'hey, it's good,' we just say, 'well compared to these other four, it's better for this, it's worse for that.'"
Who the testers are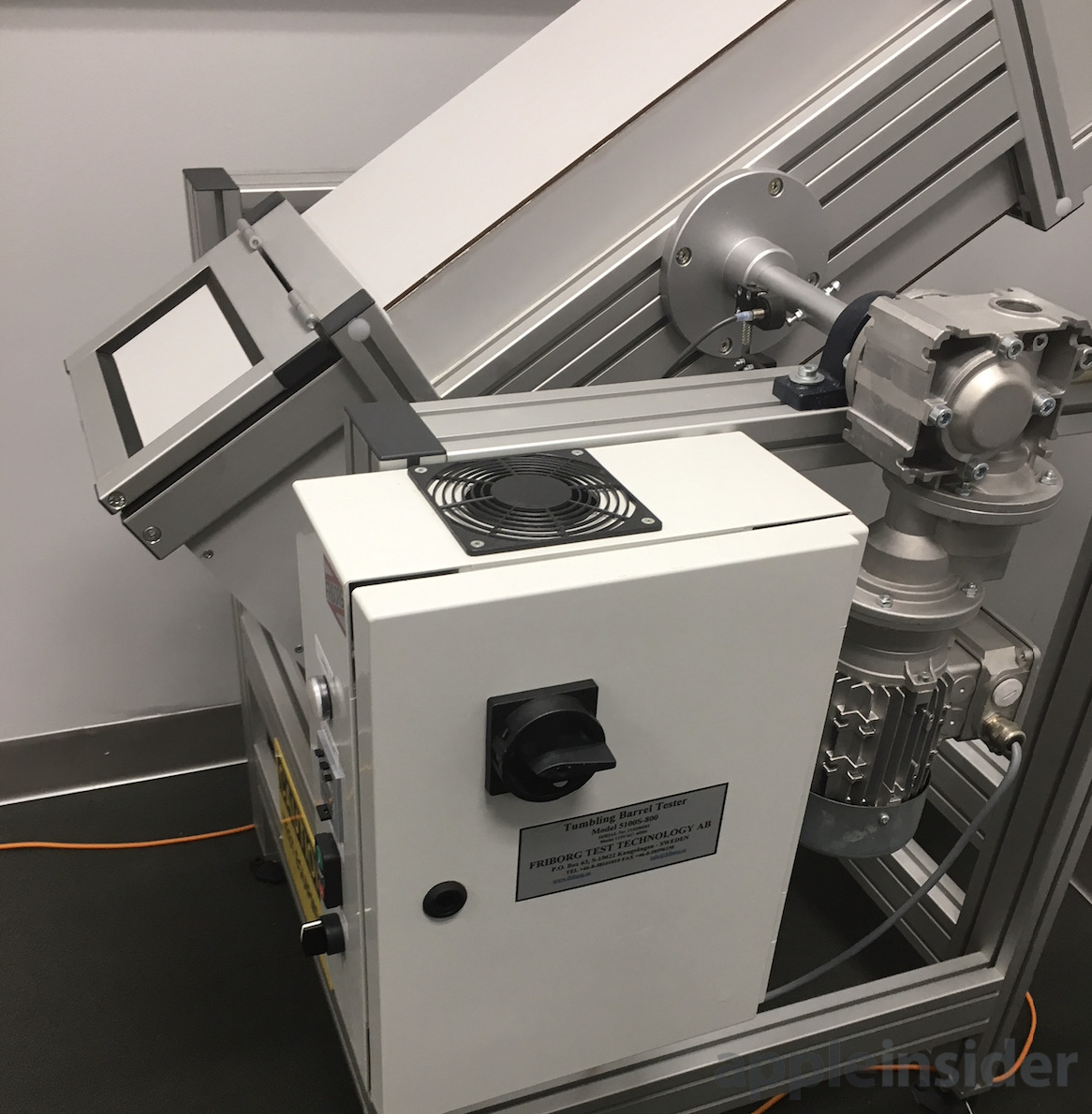 All of the product testers are employees of Consumer Reports, with many of them on the electronics side having some background in electrical engineering or computer science, and sometimes the specific technology that they're testing. Mark Connelly, the organization's overall director of testing, has a P.E. degree, while Rerecich holds a masters in engineering from MIT and worked for nearly thirty years in the semiconductor industry, including as a chip designer.
"Our testers have all kinds of different experiences," Rerecich said. "The smartphone team knows about cellular bands, and they have a very strong grounding of cell phones and how those work. Just as the TV tester knows how TVs work, and they know from the technologies of 4K, and HD."
She added that while Consumer Reports will occasionally hire someone away from the industries whose products are being tested, it more often goes the other way, with testers being hired away by industry from Consumer Reports.
Manufacturer relationships
The team revealed that they do a great deal of outreach to manufacturers, both before, during and after the publication process.
Consumer Reports will loop in manufacturers during testing when they have questions, or "things don't add up," Connelly, the director of testing, said. And the communications with manufacturers are with all sorts of personnel- engineers, technical people, PR people and even lawyers. Consumer Reports also often keeps lines of communication open with manufacturers even when they're not testing current products, to give the manufacturers the opportunity to "explain new and upcoming products and technology."
The Consumer Reports official most responsible for this process is Jennifer Shecter, the senior director of content impact and outreach.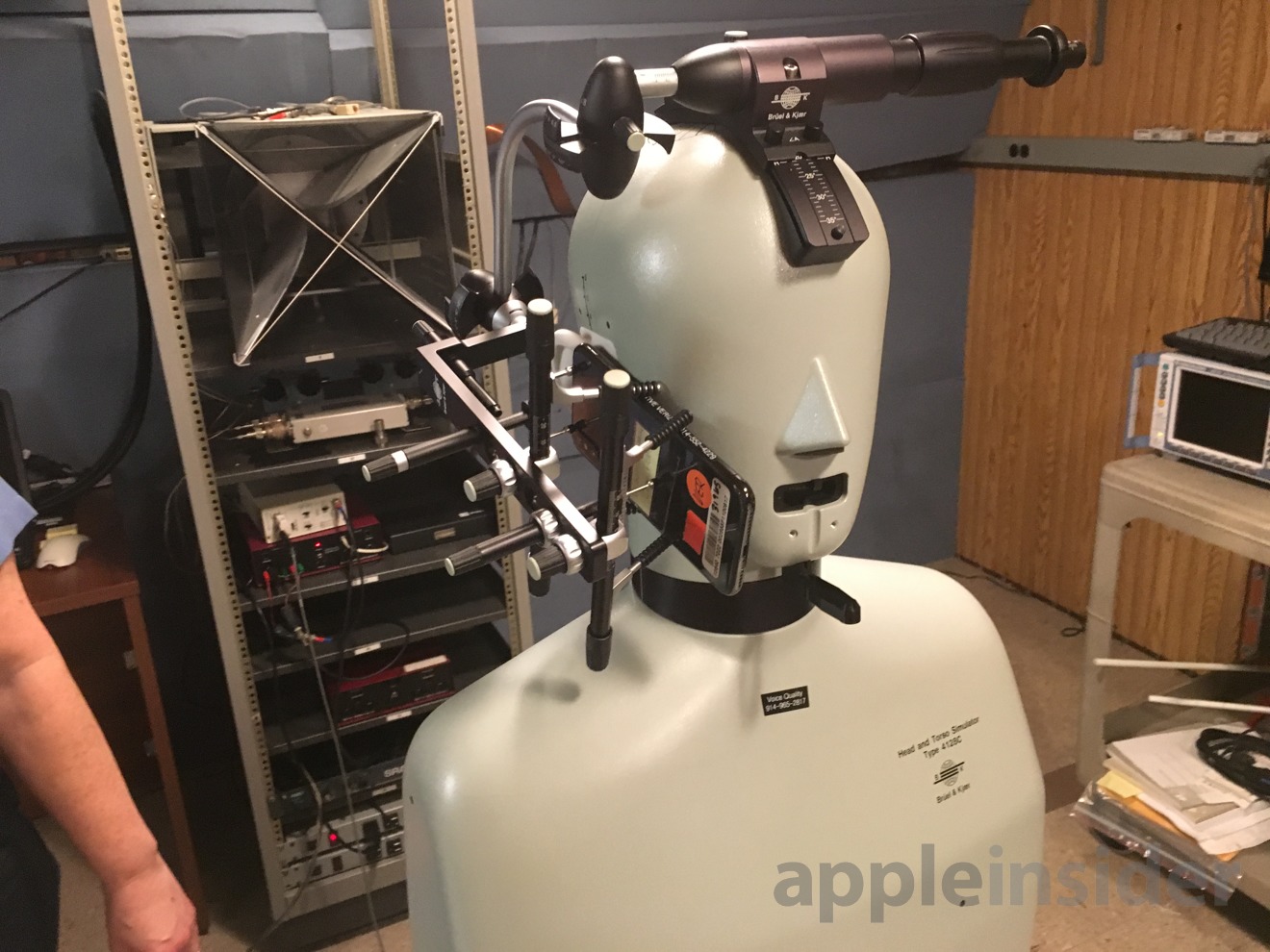 "We have manufacturers will come in and tell us what products are coming down the pike. And so that we know what their new product lines are so that we know what's happening so we can plan for that," Shecter said. "And then while we're testing the product, if we have questions we'll contact the manufacturer. And if we get results where we're going to call up the manufacturer in any sort of way, we will contact them beforehand, and get their comment and have a robust back and forth."
Testing for electronics products typically takes three to four weeks. However, Consumer Reports will sometimes run "First Look" features, sharing their first impressions of certain high-profile products, often published within a day of the organization receiving the product.
As for CR's overall mission, the officials say serving the consumer comes first. And this includes their policy outreach work, such as a meeting in March with Commissioner Elliot F. Kaye of the U.S. Consumer Product Safety Commission, which was attended by Shecter and others from Consumer Reports They're also at work on The Digital Standard, a nascent effort to establish "a digital privacy and security standard to help guide the future design of consumer software, digital platforms and services, and Internet-connected products," much of them associated with the Internet of Things.
"We're a mission-focused organization, we're a nonprofit organization, and our mission is to serve our consumers," said Liam McCormack, Consumer Reports' vice president of research, testing and insights. "Clearly, we do that in particular through things like safety and other issues. But clearly we need to be a sustainable organization, so we need successful products that will appeal to Americans that they will pay for, and clearly we must serve those customers as well."
We had questions about some of the controversies of the past, as well as whether Consumer Reports has been historically fair to Apple. We'll tackle those answers in part two on Wednesday.