Trump uses iPhones for Twitter and voice calls, reportedly refuses security swap outs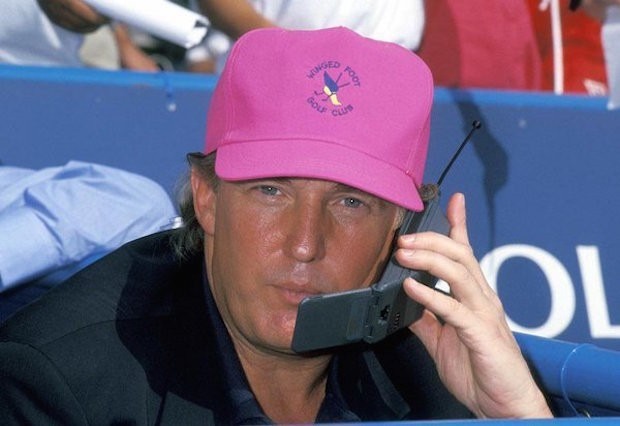 President Donald Trump uses at least two White House issued iPhones for daily business, but ignores advice to regularly swap out a model dedicated to Twitter communications because doing so is "too inconvenient."
Trump, who called for a boycott of Apple products during his presidential campaign, is an avid iPhone user, often turning to the device to reach fans through Twitter. Now in the White House, Trump's fondness for iPhone remains as he addresses the nation through the microblogging platform, though a new report suggests his reluctance to adhere to security protocols is cause for concern.
According to Politico, the president uses a pair of iPhones, one of which is a call-capable model with both camera and microphone enabled. The other unit, which Trump uses to tweet and and access a handful of unnamed news apps, has been stripped down to restrict communications to data networks.
Issued by White House Information Technology and the White House Communications Agency, the iPhones are similar to heavily modified models used by President Barack Obama.
Whereas Obama routinely swapped out his cellphone every 30 days for examination by security personnel, Trump clings on to his iPhone for months at a time. The president has left his Twitter iPhone unchecked for as long as five months, the publication said, citing White House staffers. How often the call-capable version is swapped out is unknown.
A senior West Wing official said the phones "are seamlessly swapped out on a regular basis through routine support operations. Because of the security controls of the Twitter phone and the Twitter account, it does not necessitate regular change-out." The official further pooh-poohed concerns over the decision to leave the camera and microphone enabled on one iPhone, citing "inherent capabilities and advancement in technologies."
Aides have requested Trump swap out both phones on a monthly basis, but appeals have fallen on deaf ears. Trump said such precautions would be "too inconvenient."
While the report raises concerns over potential security threats (a single rogue tweet from Trump's official account could induce widespread panic), it fails to provide a comprehensive overview of the president's security regimen. Beyond attribution to two anonymous administration officials, the piece fails to specify which iPhone model, or models Trump uses, nor does it specify how many units are in circulation.
At one point, the report describes the call-capable models as burner phones, suggesting constant turnover. That theory is furthered by three White House aides who claim Trump's cellphone number changes "from time to time."
Still, the security of the president's cellphone is tantamount to that of the nation. This is especially true given Trump's penchant for direct, instantaneous interaction with the country via social media.
Apple's built-in hardware and software protections, while some of the best in the industry, only go so far in thwarting would-be hackers. Modifications from the White House's tech branch can assist in preventing breaches, but in light of increased cyber efforts from the likes of Russia and China, the specter of a remote hack should always be considered. Barring a magic bullet security solution, the safest course of action is constant and routine examination of distributed hardware.
Editor's note: Due to its political nature, comments for this article have been disabled.