VoIP-Pal again accuses Apple of patent infringement with FaceTime, iMessage, Wi-Fi Calling in iPhone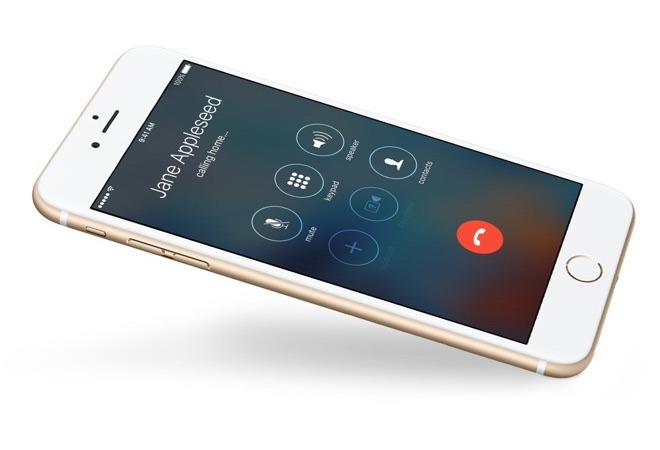 AppleInsider may earn an affiliate commission on purchases made through links on our site.
Patent holder VoIP-Pal has launched a new set of lawsuits against Apple, once more accusing the iPhone maker of infringing a collection of four voice over IP patents with the iMessage, FaceTime, and Wi-Fi Calling functions.
Filed on Thursday to the U.S. District Court of Nevada, the suit by VoIP-Pal against Apple claims the tech giant infringes on a group of patents with exactly the same name. The "Producing Routing Messages for Voice Over IP Communications" have patent numbers 9,537,762, 9,813,330, 9,826,002, and 9,948,549, and while the first thee were granted during 2017, the last was issued by the U.S. Patent and Trademark Office in April 2018.
The four all appear to relate to how communications are classified in a telecommunications system, specifically how to operate call and message routing between users. This also includes selecting the most appropriate route for a call and message to travel, such as iMessage communications passing through Apple's own network if both users have iOS devices, or through the standard SMS service if one party uses another telecommunications device.
FaceTime is also identified as an app potentially violating the patents, due to using user profiles to classify communications between the two parties. Wi-Fi Calling is included because an iPhone could elect to communicate through either Wi-Fi or a cellular network, using whichever is deemed most appropriate at the time.
VoIP-Pal has demanded a jury trial over the suit, and wants damages for past, continuing, and future infringements, enhancement of damages for Apple's willful infringement, attorney fees, and a compulsory ongoing license fee for its technology from Apple. The value of damages VoIP-Pal wants is not mentioned in the court filing.
The new lawsuit is the latest to be issued against Apple by VoIP-Pal. In May 2016, Apple was served a lawsuit over two similar routing and classification patents, again against iMessage and Wi-Fi Calling, with VoIP-Pal claiming it deserved over $2.8 billion in damages.
In January 2018, Apple looked to reverse a decision by the Patent Trial and Appeal Board that upheld the validity of the VoIP-Pal patents. At the time, Apple's lawyers claim VoIP-Pal made contact with officials that went undiscolsed to Apple, and allegedly resulted in three judges who previously issued a preliminary ruling in favor of Apple being substituted.