Google's brand worth more than Apple's, if you believe this BrandZ survey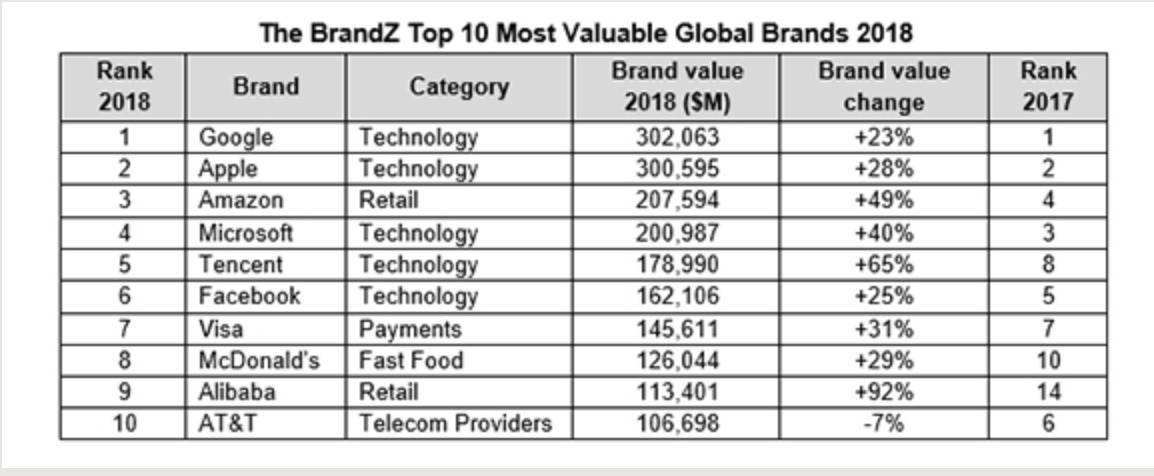 AppleInsider is supported by its audience and may earn commission as an Amazon Associate and affiliate partner on qualifying purchases. These affiliate partnerships do not influence our editorial content.
Google squeaked past Apple by a mere $1.5B to top this year's list of most valuable global brands, as reported by the world's largest brand equity database.
Apple was once again ranked behind internet search giant Google in the BrandZ Top 100 Most Valuable Global Brands list, which was released Tuesday. The survey, conducted by British advertising and branding firm WPP, valued Google's brand at $302 billion, just above Apple at $300.6 billion.
The list was dominated by tech companies, with Amazon's $207 billion third place finish followed by Microsoft, Chinese conglomerate Tencent, Facebook, Visa, McDonalds, Alibaba and AT&T. With the exception of AT&T, every company in the top ten saw its brand value rise by double digits over last year; Apple's value rose 28 percent since 2017.
The value of these brands are not the same as the value of the companies themselves. Apple, for instance, currently has a market cap of $926.75 billion, a number that's expected to reach $1 trillion at some point in the near future.
How to measure brands
The Brandz survey methodology is somewhat unorthodox. To assign a dollar amount to a corporation's brand, the firm calculates "brand equity" based on interviews of more than three million consumers. Financials also play a role in the formula, though how a company's balance sheet impacts brand equity is left unexplained.
"The BrandZ rankings are the only brand valuations in the world that take into account what people think about the brands they buy," the firm said.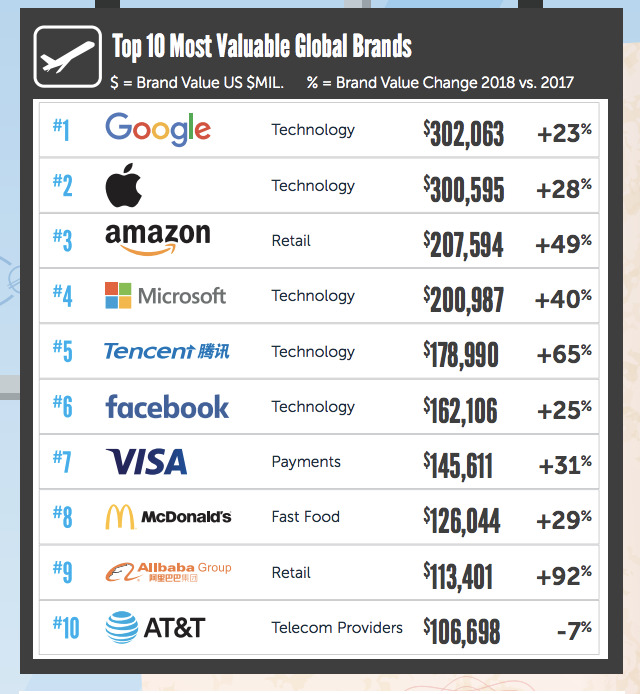 Another annual ranking from Interbrand has ranked Apple the most valuable brand in the world for the last five years, most recently last September. That study placed Google second, Microsoft third and Amazon fifth.