Apple HomePod coming to Canada, France & Germany on June 18, gets AirPlay 2 & stereo pairing with iOS 11.4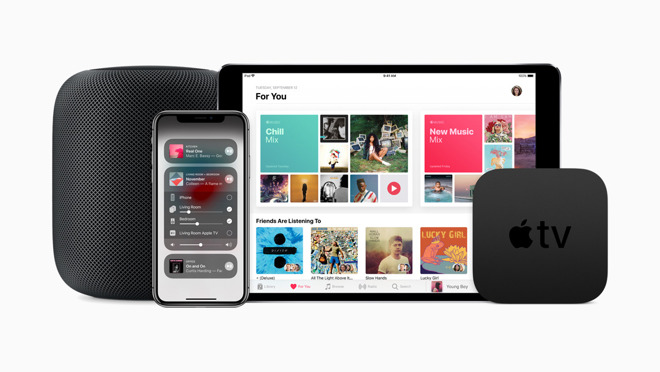 Apple's first smartspeaker will finally be coming to Canada, France, and Germany on June 18, the company announced on Tuesday. Later today it will launch AirPlay 2 and stereo pairing for the device, through the release of iOS 11.4 and matching HomePod firmware.
The HomePod is currently available only in the U.S., U.K., and Australia. Apple hasn't said what pricing in the new regions will be.
AirPlay 2 will enable multi-room audio, letting people play music in multiple rooms simultaneously or shift content from one room to another. iOS 11.4 will include built-in controls within apps and the Control Center, but users will also be able to issue Siri commands, something of course essential for HomePod owners.
Stereo pairing will take advantage of the HomePod's spatial awareness technology to create proper channel separation. Apple is also promising "greater bass extension, resulting in a deeper, more accurate reproduction of low frequencies."
Setup is automatic whenever a HomePod is installed in the same room as an existing one. When a person makes Siri requests, the two speakers will communicate to make sure only one responds.
AirPlay 2-compatible speakers will be available from Bang & Olufsen, Bluesound, Bose, Bowers & Wilkins, Denon, Libratone, Marantz, Marshall, Naim, Pioneer, and Sonos, Apple said.