Apple releases watchOS 4.3.1 for Apple Watch, tvOS 11.4 with AirPlay 2 for Apple TV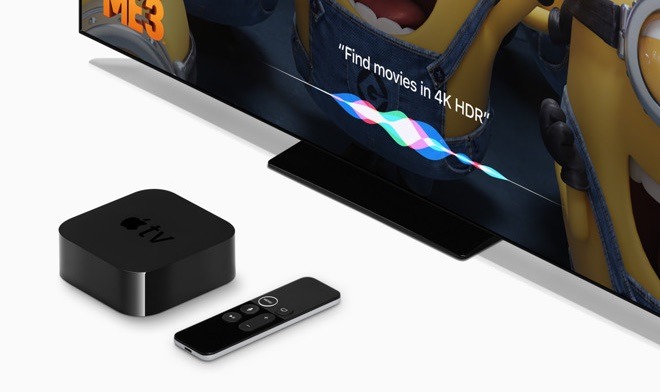 AppleInsider may earn an affiliate commission on purchases made through links on our site.
Apple has shipped the public release versions of tvOS 11.4 and watchOS 4.3.1 to Apple TV and Apple Watch users less than a week before WWDC.
Five beta releases of tvOS 11.4 and watchOS 4.3.1 were issued to developers and public testers, one test fewer than the six builds of iOS 11.4. The updates are now available to download and install to their respective devices.
The testing for tvOS 11.4 largely centered around AirPlay 2, Apple's upcoming replacement for AirPlay that introduces new features to the wireless streaming protocol. The main change to airPlay 2 is the shift towards multi-room audio, including the ability to stream music to multiple audio devices across a wireless network at the same time.
Users will be able to define where a speaker is located at home, adding it to a group of other audio devices in the room that can be collectively controlled. This can enable different songs or playlists to be streamed in separate rooms in a house, or to quickly set up all devices in a home to play the same audio.
AirPlay 2 initially appeared in the betas for iOS 11.3, but was removed from the test builds ahead of a public release. It was then reintroduced in the iOS 11.4 and tvOS 11.4 betas.
If the Apple TV is not set to automatically download the update, it can be triggered manually by going into the Settings app, then selecting System, Software Updates, then Update Software. After this, the Apple TV should restart and install the update.
The watchOS 4.3.1 release is largely an incremental update, as signified by the version number. Aside from performance updates, there are relatively few major changes in the release.
Since the start of the watchOS 4.3.1 betas, Apple has included a notification warning that older apps will not be supported in "future versions" of watchOS. Developers have been warned about the change for a number of months, while Apple itself has stopped accepting apps using the old watchOS SDK since April.
It is unclear exactly when to expect the end of support for the apps in question.
The update to watchOS 4.3 can be installed via the Apple Watch app for iPhone.