macOS Mojave will drop support for some older Macs released before 2012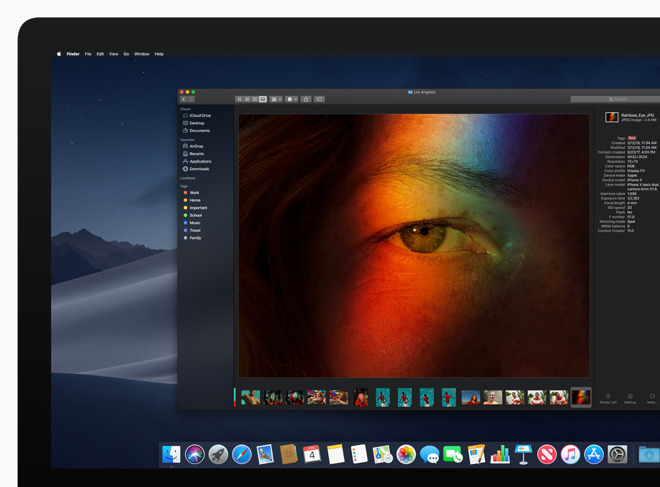 Fewer people will be able to upgrade to this fall's macOS Mojave, which has tightened the minimum hardware requirements needed to install and run it, according to release notes from the developer beta.
Whereas High Sierra will run on many Macs from 2009 and 2010, the oldest Macs supported by Mojave are 2010 Mac Pros with Metal-compatible graphics cards installed. Otherwise the cutoff is typically 2012, and in fact no basic MacBooks are supported prior to 2015 models.
The complete compatibility list includes:
MacBook (Early 2015 or later)
MacBook Air (Mid-2012 or later)
MacBook Pro (Mid-2012 or later)
Mac mini (Late 2012 or later)
iMac (Late 2012 or later)
iMac Pro (all models)
Mac Pro (Late 2013)
Mac Pro (2010 or later with Metal-compatible GPU)
It's not clear why Mojave would have higher specifications, but the answer could be related to GPU performance. Apple is deprecating OpenGL and OpenCL in the new OS, and the software may simply be more visually demanding, supporting features like time-based Dynamic Desktops, 32-person FaceTime calls, and the ability to edit photos, videos, and PDF documents within Quick Look.
Some other signature features of Mojave will include a long-demanded Dark Mode, stacked desktop icons, and a Gallery View in Finder. Several previously iOS-only apps are coming to the OS, such as Home and Apple News, and the Mac App Store is being redesigned in a manner similar to its iOS counterpart.
iOS 12 — also coming this fall — will support all of the same devices as iOS 11, going as far back as 2013's iPhone 5s.