A look at the iPad-specific features in iOS 12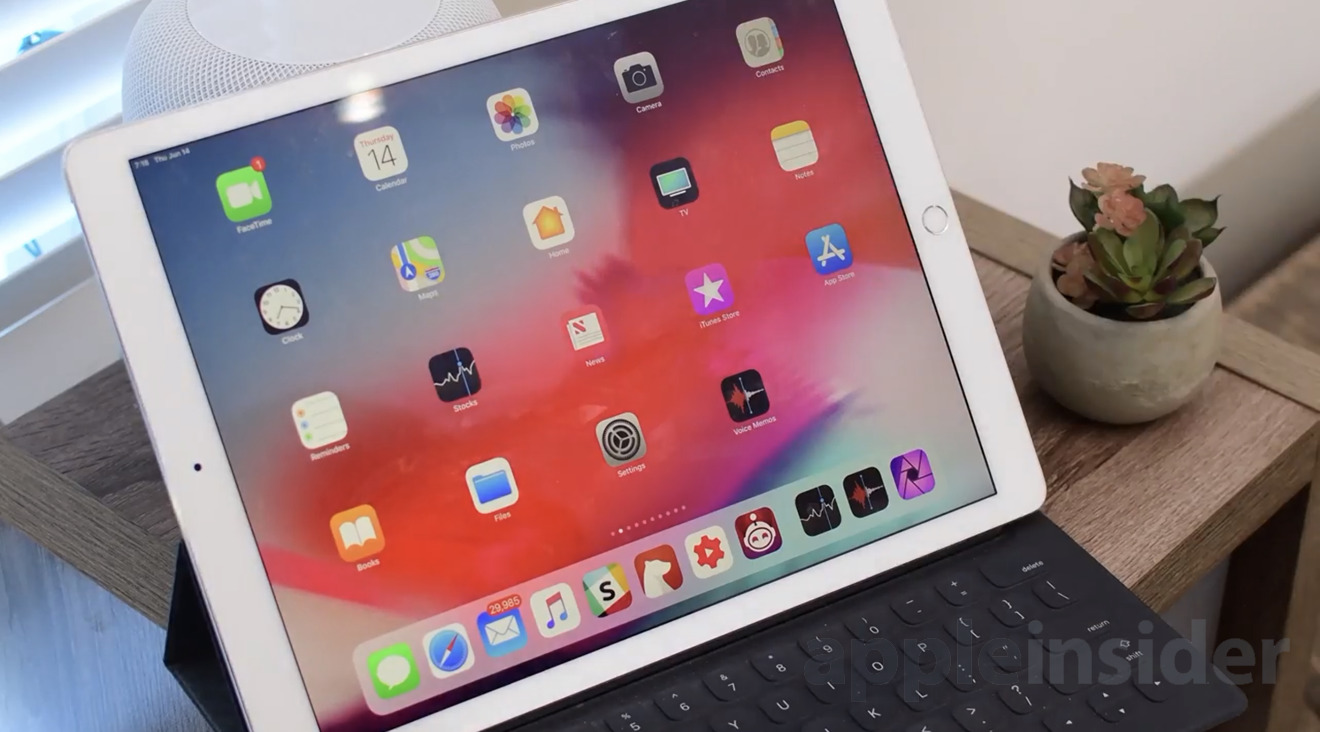 Apple mostly touted the benefits of iOS 12 on the iPhone during the two-hour WWDC keynote, but that doesn't mean the iPad was overlooked. We've found 24 iPad-specific features that you may have missed.
One of the most talked about areas for the iPad was the new iPhone X inspired gestures including accessing the app switcher, invoking Control Center, jumping between apps, and going to the Home screen.
Photographers are also going to love the improvements to the photo import process, which has remained largely unchanged for years.
Watch the AppleInsider deep-dive video to see all the changes for yourself.
Redesigned status bar with space in the center
Date included in iPad Status Bar
Swipe up to go to Home screen
Swipe to go Home from the Lock Screen
Swipe up to hold to access app switcher
Swipe down on top right to access Control Center
Control Center removed from App Switcher
Quick switch between apps
New Stocks app
New Voice Memos app
News has redesign
Books has redesign (and new name)
Updated Screen Recording Interface
Trackpad cursor mode by holding on space bar
Photo import and manage RAW photos on your iPhone and iPad and edit on your iPad Pro
Photo import can show as an overlay above your other apps
Photo import location can be changed
During import, will sort photos that have already been added and put into a different section
During import, progress circle is displayed. Tapping it gives you a counter
Preview full-screen photos
Improved import speed (especially with USB 3.0 reader)
Photo counter and storage amount are displayed on the top right
Context selection on second spotlight invocation using Smart Keyboard (or others)
Editing camera photos options in Messages app, no effects