Free to download Fortnite generates $100M in 90 days via in-app purchases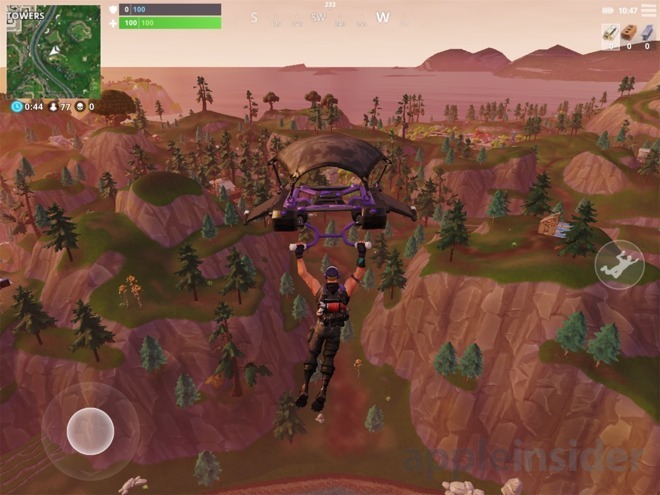 'Fortnite' has become the second most successful free-to-play game launched on iOS, according to analysts, hitting the $100 million milestone for in-app purchases just 90 days after it shipped on iPhone and iPad, and outpacing its rivals in the 'battle royale' genre.
According to data compiled by analytics firm Sensor Tower, the Epic Games first-person shooter lagged behind "Clash Royale" in reaching $100 million, with Supercell's card battle game reaching the figure in just 51 days. After the first 90 days after launch, "Clash Royale" also leads in terms of revenue, earning $154 million during the period.
"Fortnite" passed the $25 million milestone in the first 30 days after its iOS launch, an impressive feat as the game was initially released on an invitation-only basis for the first two weeks after launch. The game saw an increase in revenue shortly after it become available without invitations, allowing it to surpass $50 million in revenue within 45 days of launch.
The popularity of "Fortnite" and main competition "Player Unknown's Battlegrounds" (PUBG) has prompted the creation of other games that offer mass last-man-standing gameplay modes, commonly known as "battle royale." On iOS, "Fortnite" appears to be far ahead of its rivals in the genre.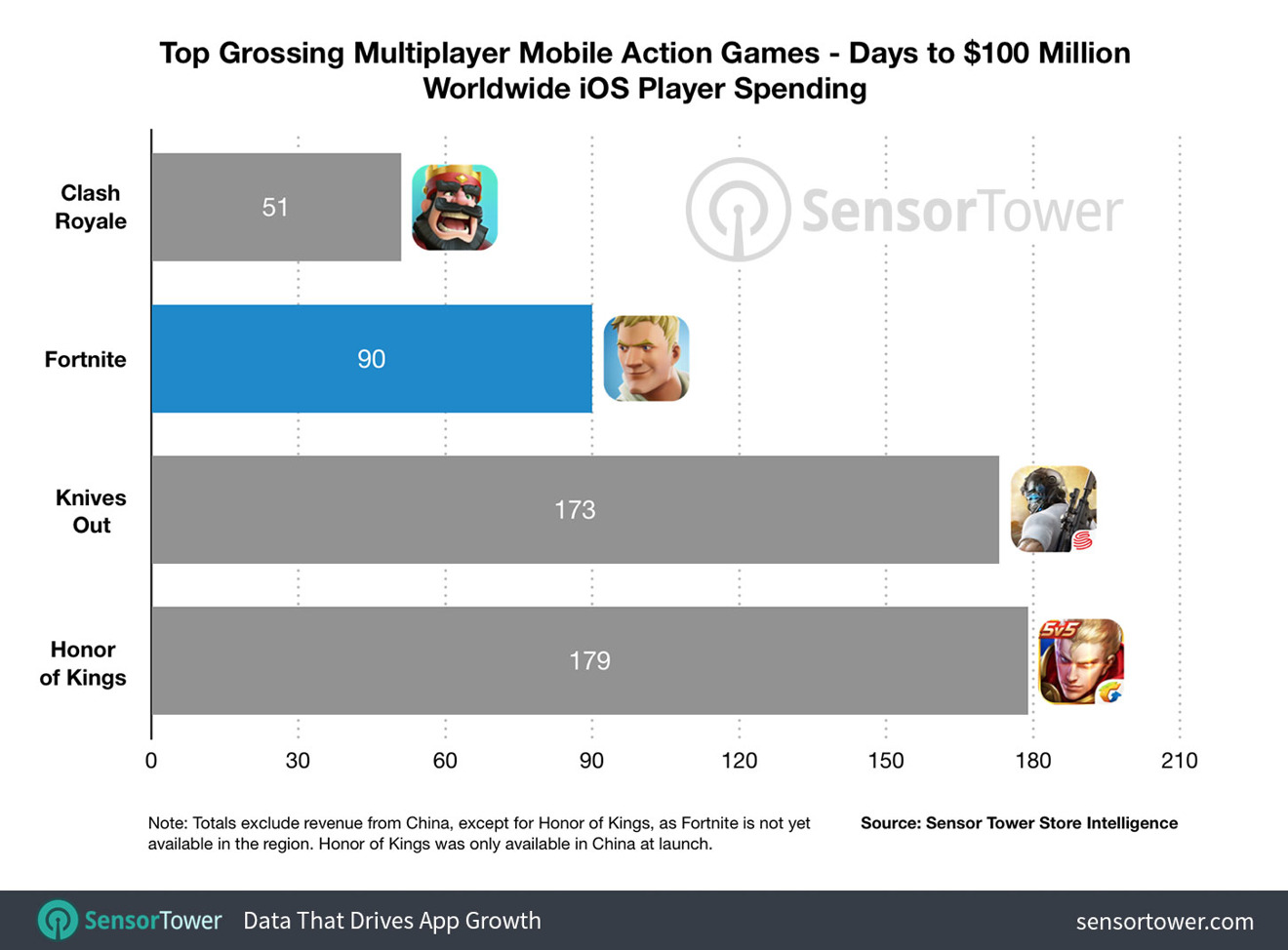 Tencent's "Honor of Kings" earned $33 million in its first 90 days, partly because it was available only in China, a market that "Fortnite" has yet to enter. The similarly popular "Knives Out" from NetEase achieved $23 million in its first three months of availability.
"PUBG," the originator of the game type, has not been considered by Sensor Tower for its comparisons because it has yet to be available for 90 days, nor has it earned $100 million. According to the firm's estimates, it has so far only earned $5.2 million in its last 60 days of monetization while the developers try to work out the best way to earn revenue, such as by copying "Fortnite's" Battle Pass system.
"Fortnite's" popularity extends past iOS, with it seeing success on most major platforms, including consoles, PC, Mac, and Android. It was revealed in late May that "Fortnite" had brought in $296 million across all platforms in the month of April, beating its March revenue by $73 million.
The massive popularity has also caused Epic Games to become the target of a lawsuit from PUBG Corp., developer of its main rival. A South Korean court filing accuses Epic Games Korea of copyright infringement, one month after filing similar lawsuits against NetEase for "Knives Out" and "Rules of Survival."