A year with MacBook Pro: reviewing Apple's 2017 pro laptop models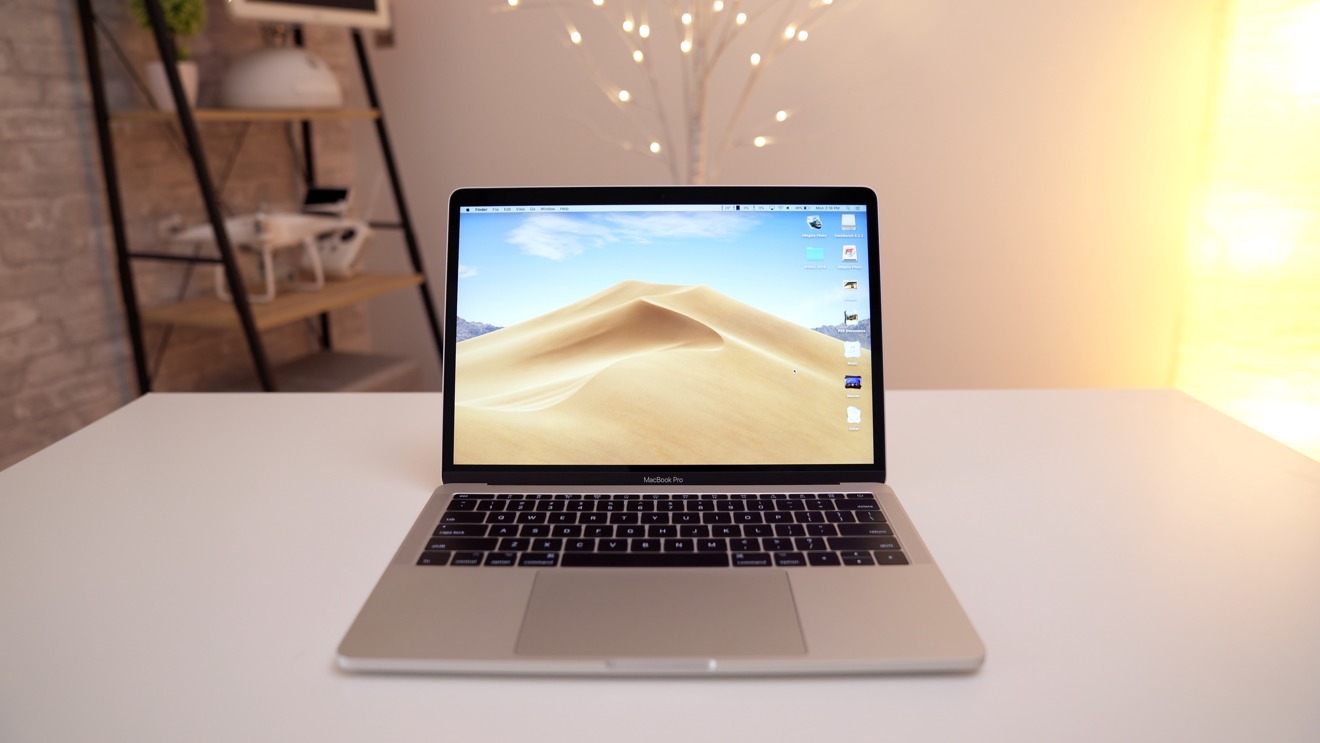 Apple was rumored to refresh its MacBook line at WWDC 2018, but with the event come and gone with nary an announcement to be heard, we know we have to wait a bit longer for new hardware. With that in mind, let's take a closer look at how our 2017 MacBook Pros have fared over the past 12 months.
Let's start with one of the biggest concerns aired when Apple redesigned its top-tier laptop in 2016: dongles. A good swath of negative MacBook Pro reviews cite a distinct lack of ports as a primary issue with the line, noting most models require a seemingly endless number of USB-C dongles. Depending on the model, MacBook Pro comes with two or four Thunderbolt 3 ports, each of which relies on the USB-C connector format.
At first, USB-C solutions were scarce, but if you take a look at Amazon today, the online marketplace is flooded with cables, adapters, high-speed SD Card readers and more. The affordable AmazonBasics brand offers practically every kind of USB-C cable users need. The accessories are so inexpensive that we have replaced every single cable we typically use with a USB-C version.
Thanks to fairly quick adoption of USB-C technology, dongle hell is pretty much over.
The keyboard
All 2017 MacBook and MacBook Pro models feature Apple's second-generation butterfly keyboard mechanism, which definitely improved over the first-generation's butterfly keys in terms of feel and reliability. However, it took less than a year for some major flaws to be revealed.
Apple's design keeps key travel very short and leaves internal switches unsealed. Over time, dust and other small debris like bread crumbs can begin to collect inside the keyboard mechanism, eventually blocking internal contacts to render affected keys useless.
Apple is already facing multiple class action lawsuits due to this problem, but luckily we have yet to experience similar issues with our 2017 MacBook models.
While Apple has already launched an extended repair program for those afflicted, Apple has two options to fix this issue in future refreshes. The company can individually seal each key or create a new mechanism that is more resilient to debris.
As for the key switches themselves, we like them, but the extremely shallow travel takes some getting used to. Our fingers still get tired after a long day of typing,
To Touch Bar or not to Touch Bar
2017 marked the second year that Apple's dynamic Touch Bar was made available on the 13-inch MacBook Pro. To be honest, we're glad we have the base non-Touch Bar model. Let us explain.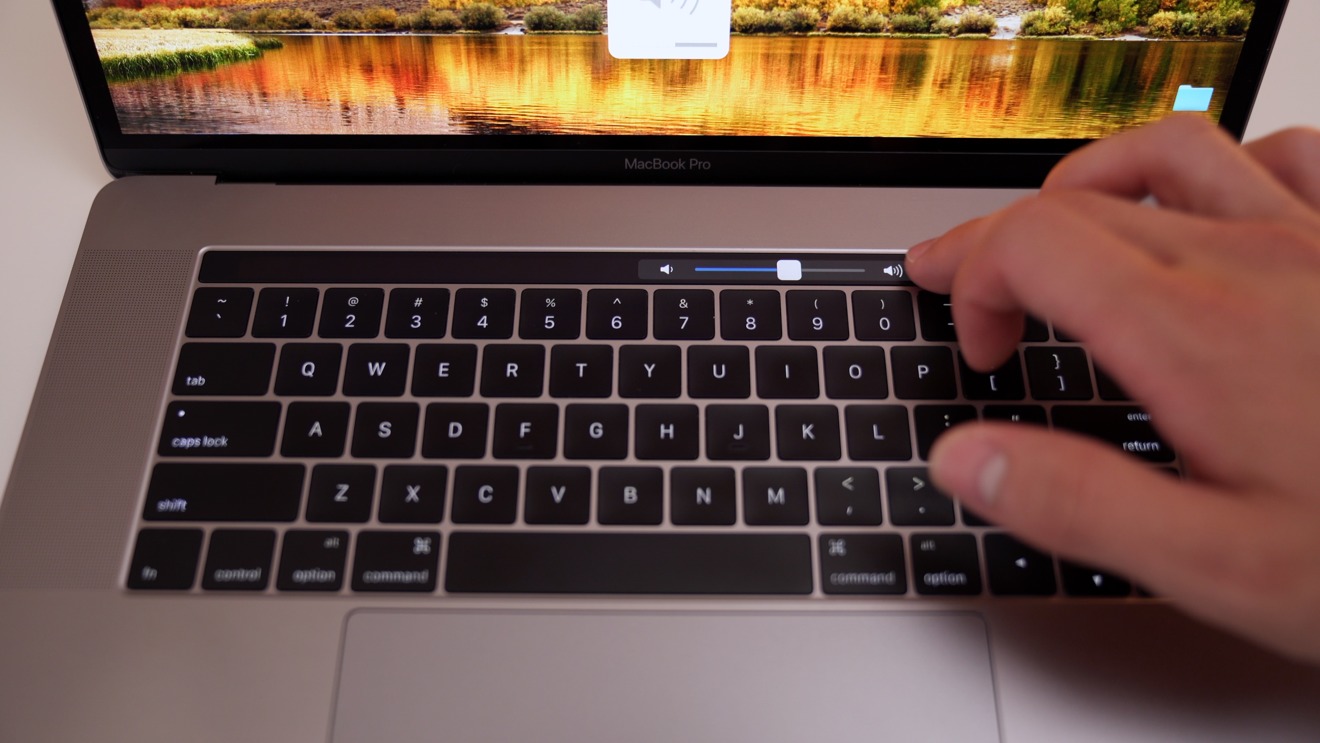 One of the best Touch Bar features is quick, secure, and easy unlocking with integrated Touch ID, but after using the feature for a year we have reverted back to entering our password via the keyboard. Of course it depends on your passcode, but for us typing is just faster.
The same goes for the Touch Bar itself. A year later, our Touch Bar use is literally limited to display brightness and volume adjustments. Sometimes it's a little bit annoying, because Touch Bar forces users navigate an extra menu to find certain settings, like adjusting the keyboard backlight and skipping audio tracks, tasks that take one simple keypress on standard function keys.
If we had the choice of saving some money by opting out of the Touch Bar, we would do so in a heartbeat, in fact, that's what we did for our 13-inch MacBook Pro.
My one wish is that Apple would replace Touch ID with Face ID. Windows Hello works like a dream on the Dell XPS 13, it's basically the perfect way to unlock your laptop, so I'm just waiting for Apple to bring Face ID to their Macs.
Trackpad
Let's quickly mention the massive trackpad, which receives a little bit of hate from some Windows users. We can tell you that once you use this trackpad, it will be incredibly hard to go back.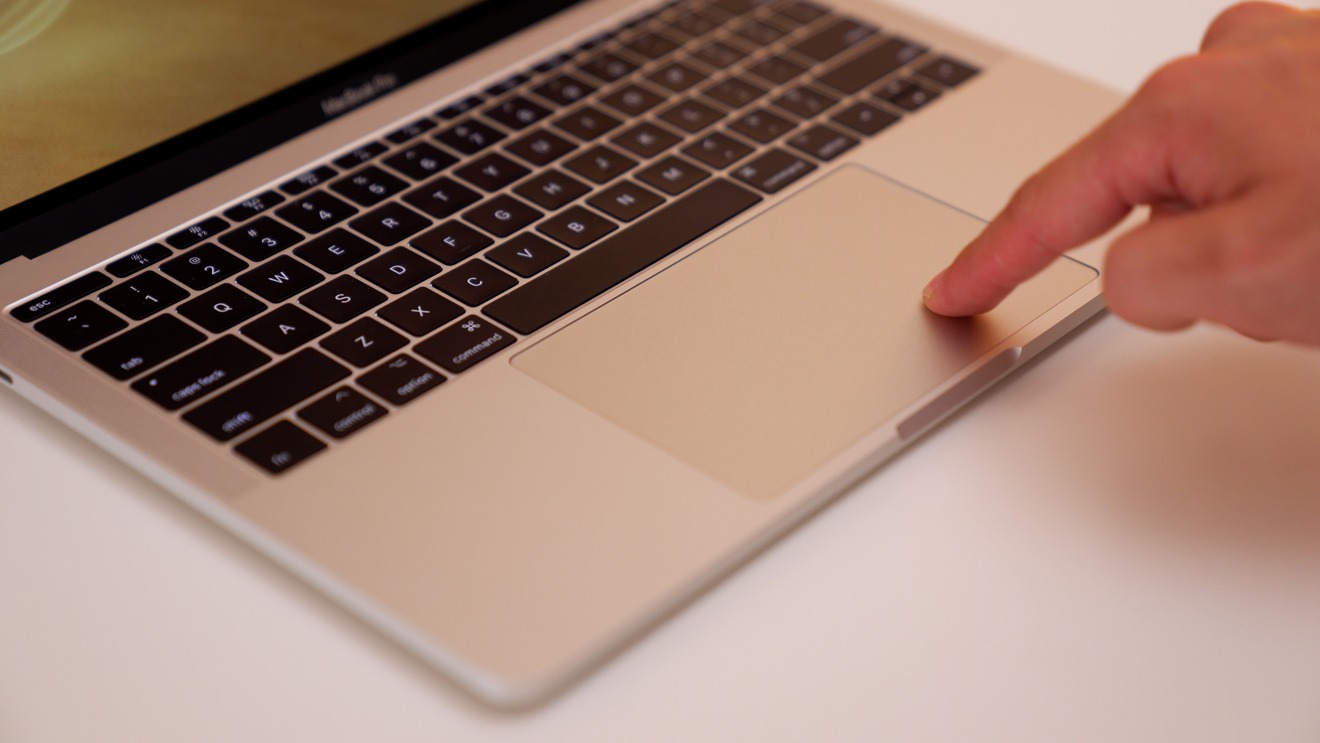 Windows machines are far behind the MacBook Pro's trackpad, which has user-adjustable force-touch input and feedback. The best part is that the clicking feel is even across the whole surface of the trackpad, unlike most, if not all Windows laptops. You can right click from anywhere by simply using two fingers, so you don't need extra buttons.
MacBook also boasts incredibly quick gestures for almost any command within the macOS user interface. Swiping up with four fingers, for example, launches Mission Control, while a pinch gesture with four fingers invokes Launchpad.
Hardware
Moving on to hardware, MacBook Pro's speakers are very good for their size, much better than most Windows laptops that we tested, including Dell's XPS 13.
As for performance, the base 13-inch MacBook Pro is just as fast as the day we got it. It obviously floors the similarly priced 12-inch MacBook, and in regular use it performs basically the same as the base 15-inch MacBook Pro. This is borne out in nearly identical single-core processor benchmarking scores between the two machines.
The 15-inch does, however, excel at multi-core tasks like video editing.
We recently compared the base 13-inch MacBook Pro with the new Dell XPS 13 laptop, which for us is one the best Windows laptops available. It packs Intel's 8th-gen i7-8550U Coffee Lake processor, so CPU performance is far better than the MacBook Pro's, especially in multi-core.
However, Apple chooses to pay more for CPU's with powerful integrated graphics like the Iris Plus Graphics 640 chip in the base 13-inch Pro. This results in a 20 percent boost to graphics benchmarking scores compared to the XPS, despite the MacBook Pro being an older laptop.
When we use apps that are optimized by Apple, like Final Cut Pro X, the MacBook Pro edits way above its class when compared to a Windows machine using Adobe's Premiere Pro.
Design-wise, the 13-inch MacBook Pro is almost perfect. The aluminum chassis is in a whole different realm compared to Windows laptops. It's basically flawless, all-around. The size is perfect for traveling, it's not too heavy and not too light. The 15-inch MacBook Pro is definitely nice for the extra screen space, but it's a bit more difficult to travel with.
The 13-inch Pro's display is gorgeous and we love the black bezels around it. Our favorite feature is the taller 16:10 aspect ratio, which affords more real estate when compared to the standard 16:9 ratio on most Windows laptops. That extra vertical screen space is what you want when browsing the web.
If you've got the extra cash, definitely pick up the base 13-inch MacBook Pro instead of the MacBook Air, which is long-overdue for a redesign.
Wish list
First and foremost, we obviously want the latest processors, but most of all we want quad-core chips instead of the current dual-core CPU's.
We would also like an updated keyboard with more travel and, more importantly, a reliable architecture that doesn't break when a little dust gets in. It would also be nice if Apple could slim its screen bezels and fit a 14-inch display into the same, perfect form factor.
Of course we can wish for some unrealistic things like a nice dedicated graphics chip and support for 32GB of RAM, but at this price point and form factor, MacBook Pro is nearly perfect as it is.
If you're in the market for a 2017 MacBook Pro, be sure to check out our Price Guides for the latest deals and special offers. Current discounts of up to $400 off are available with our exclusive coupon.