Fourth iOS 11.4.1, tvOS 11.4.1, macOS High Sierra 10.13.6 betas, third watchOS 4.3.2 beta available to developers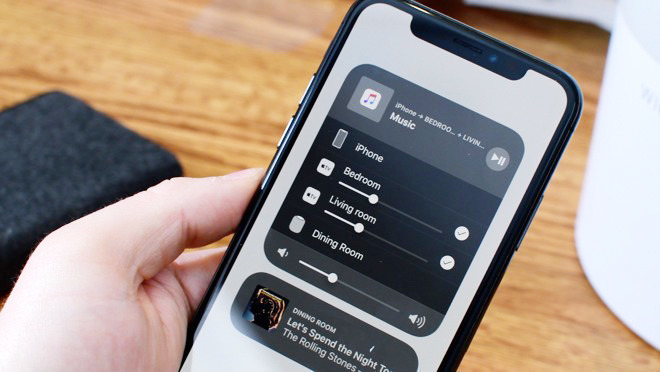 Apple has seeded its fourth betas for iOS 11.4.1, tvOS 11.4.1, and macOS High Sierra 10.13.6, as well as the third beta for watchOS 4.3.2, for developer testing just one week after the last batch for the current generation of Apple operating systems were released.
Codes for the new betas of all operating systems are downloadable from the Apple Developer Center, as well as via an over-the-air update to devices enrolled into the testing program. Public beta versions are typically distributed a few days after developer versions.
The fourth beta of iOS 11.4.1 has build number 15G5074a, replacing the third beta build 15G5072a.
Apple's fourth beta for macOS High Sierra 10.13.6 bears build number 17G54a. The third beta version was build number 17G47b.
The tvOS 11.4.1 fourth beta is build 15M5072a, up from the 15M5071b used for the third beta.
Lagging behind the other three in terms of build count, the third developer beta for watchOS 4.3.2 is 15U5069a, replacing the second beta build 15U5062a.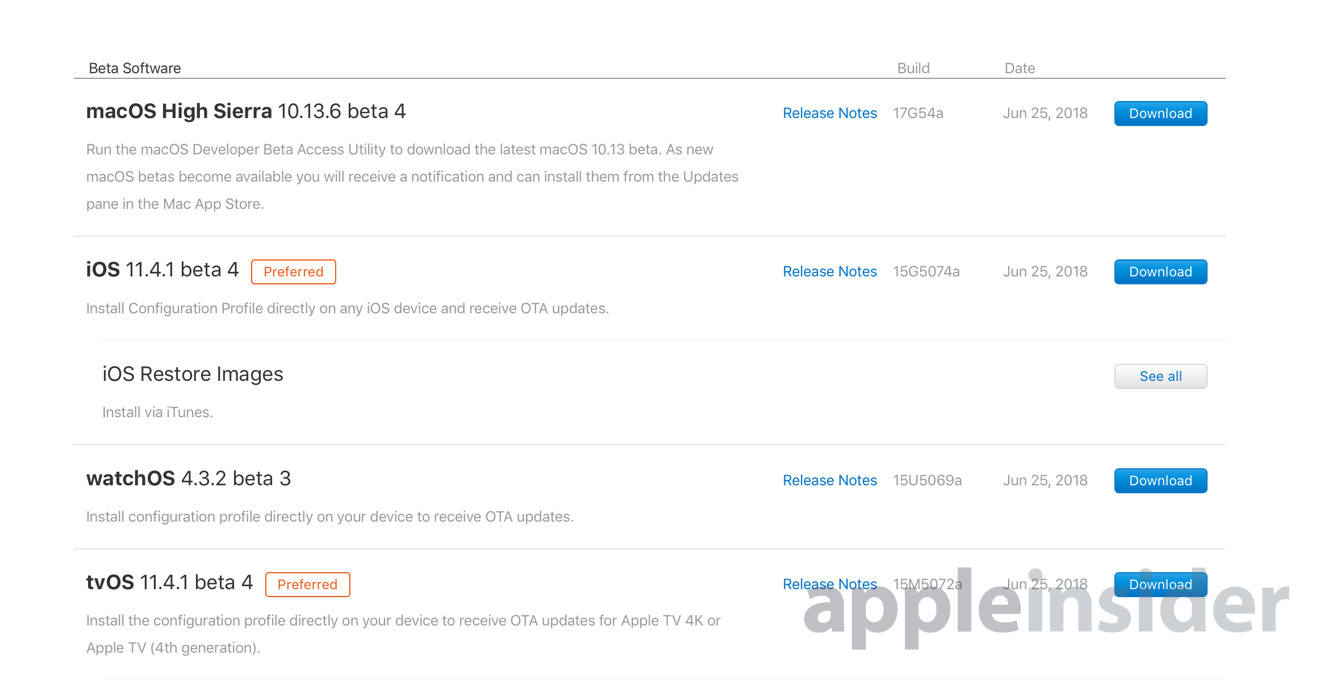 So far, this set of betas has not included any new features or notable updates, with supplied release notes providing very little detail on changes. Given the incremental nature of each update and the content of previous betas, it is extremely likely these updates will ultimately consist of bug fixes and performance improvements, with no surprises expected for the eventual public releases.
Apple is also performing beta tests of milestone versions of its operating systems, with developers trying out iOS 12, tvOS 12, macOS Mojave 10.14, and watchOS 5 ahead of expected releases this fall.
AppleInsider, and Apple itself, strongly advise against installing beta releases on mission-critical hardware, due to the potential for data loss. Those interested in testing the betas out should use secondary devices, and to keep backups of any important data before installing or performing updates.