Drake's Scorpion on Apple Music crushes Spotify in streaming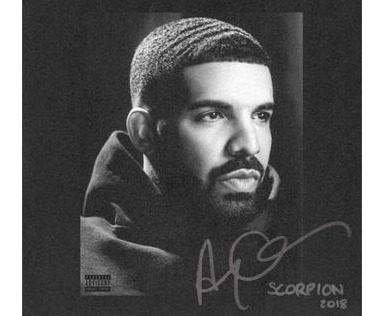 Scorpion, Drake's fifth album, has smashed through his own single-day streaming record on Apple Music with more than 170 million streams in its first 24 hours. Spotify reportedly only reached about 76 percent of that traffic, despite claiming 120 million more users.
The numbers were reported by Micah Singleton of The Verge, based on figures supplied by Apple Music. Scorpion massively exceeded More Life, Drake's last album, which had held a record of 89.9 million first-day streams on the service.
Apple stated that Scorpion achieved both U.S. and global streaming records on Apple Music, and also represents the largest single-day streaming volume of any album on any streaming service.
Apple Music pulled out all the stops in promoting Scorpion, launching a website for fans to style their own photo into Scorpion album cover art and even giving Siri something to say when users asked about Drake's nicknames.
Spotify's public charts reported streaming the same album over 132 million times in its first 24 hours, breaking its own single-day streaming record. The Verge noted that Spotify said its number "may end up being higher, when it finishes tallying the results."
Spotify sought to win the Scorpion streaming war by placing the sure-hit album on almost 30 of its popular playlists via a "global artist takeover," hitting 10 million streams per hour. Despite those efforts, Apple Music still passed Spotify up despite claiming far fewer subscribers.
Scorpion is expected to "easily shatter" the current single-week streaming record now held by Post Malone's Beerbongs & Bentleys, with 431 million streams.