Apple's latest 'Shot on iPhone' short films capture the essence of soccer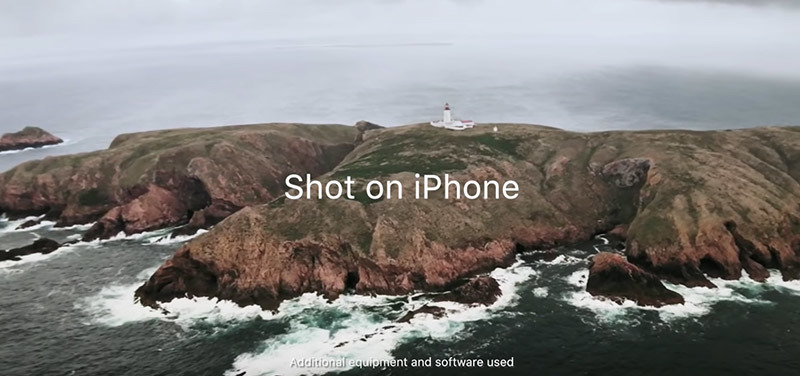 Apple on Thursday published a trio of "Shot on iPhone" short films that take an intimate look at the beautiful game, which for many transcends boundaries to act as a force of identity, meditation and inspiration.
Just in time for the World Cup quarter-finals, Apple's latest ad spots run from just over two minutes to nearly four minutes in length. Each focuses on soccer, or more specifically how the sport touches the lives of its passionate devotees.
The first film chronicles this year's Berlengas Island Cup, a small but culturally significant game for two sea-faring communities in Portugal. Fishermen from the town of Peniche face off against rivals from the nearby island of Baleal.
The two barebones teams travel by boat to neutral ground, Berlengas Island, to play a pick-up game. A dirt field stands in as a makeshift pitch, flanked by two rusty soccer goals. It is the game stripped down to its essence. No cheering throngs witness the competition, only a pair of coaches, the island's few residents and the players themselves.
Peniche and Baleal have been taking part in the ritual since 1940.
A second short, "The 'Wa' of Soccer," tells the story of Kenshi Arifuji, a soccer playing Japanese monk who practices Buddhism in Kagoshima. Soccer, Arifuji says, is the embodiment of life's struggle in 90 minutes. The sport elicits bare emotions. Players charge to take the advantage, sometimes committing fouls along the way.
According to Arifuji, soccer is a chance to practice the Buddhist philosophy of "wa," or peaceful unity and conformity within a social group. Through soccer, players can learn different aspects of themselves, Arifuji says.
The third short, entitled "The Heart of Australia," frames soccer as a tool of opportunity. It tells the story of 16-year-old Shadeene Evans, an Aboriginal Australian who followed her passion from pitches in the Northern Territory to play as a professional in Sydney.
Each of the three videos were shot on iPhone with unspecified additional equipment and software.