Maxed out 2018 15-inch MacBook Pro at $6699 isn't Apple's most expensive laptop ever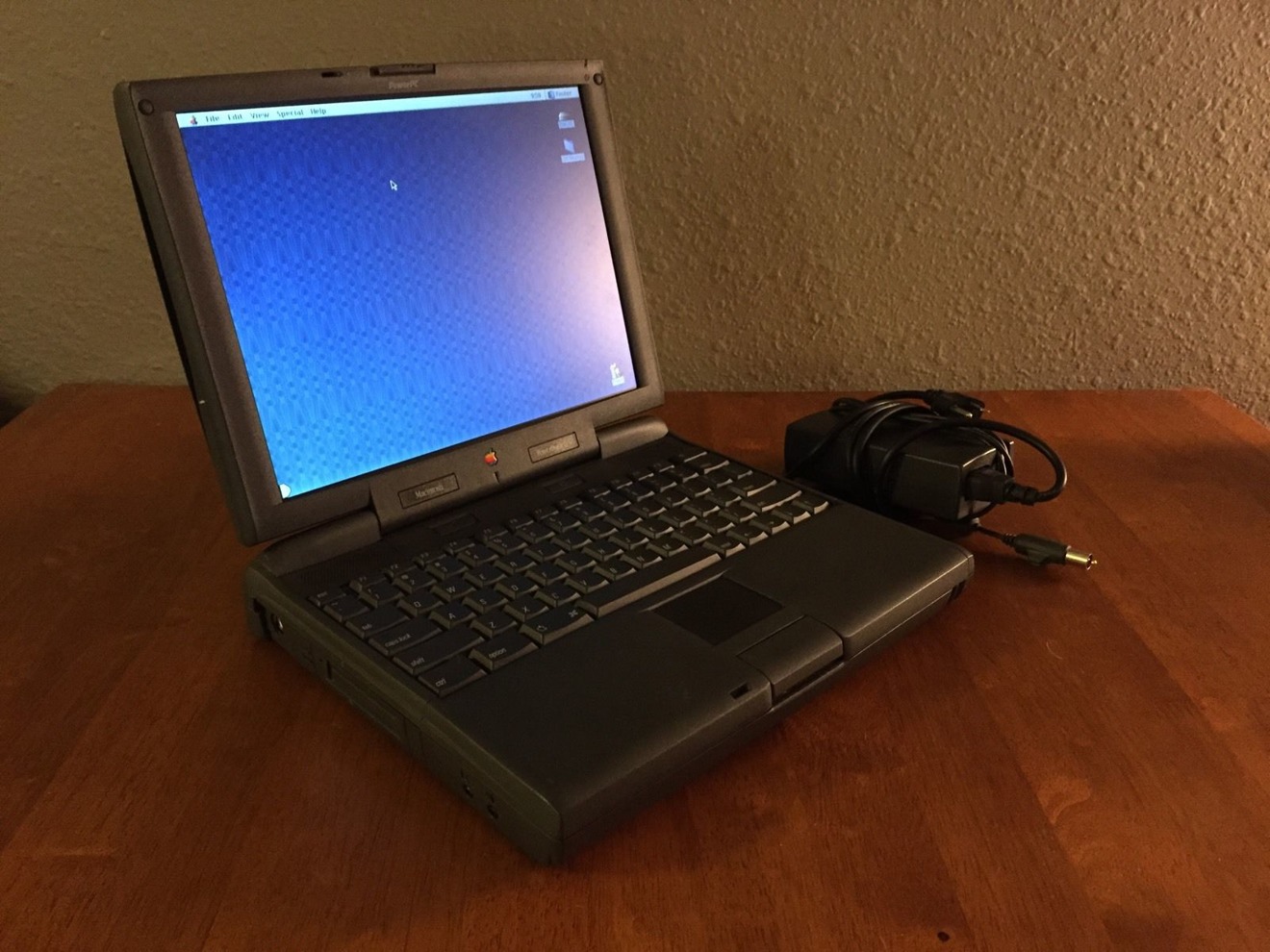 The 15-inch MacBook Pro configured to the hilt is a very expensive machine, but it isn't even Apple's most expensive laptop in history.
Apple updated the MacBook Pro line with new processors and more configure-to-order options. Users can now get the 32GB that they have been clamoring for, in conjunction with a 4TB SSD, and a True Tone display.
However, this comes at a cost. With a six-core processor, 32GB of RAM, and the 4TB SSD, the machine hits a lofty $6699 — and won't ship for a few weeks.
The complaining about that has already started. None of this is new, though: Apple has sold portables for more money, albeit briefly.
Twenty years ago
Apple had a very powerful portable in the PowerBook 3400c. Sporting a 240MHz 603ev processor, Apple advertised the machine as the fastest notebook available — and they weren't wrong.
In November 1997, the company used the same chassis for the first PowerBook G3, which long-time AppleInsider readers may have called the "Kanga." It wasn't a light machine, hitting 7 pounds 7 ounces. And, this author took one to sea for over two years.
In one swoop, with a faster motherboard and G3 processor, the new machine was twice as fast as the 3400c. It also came with a lofty price tag.
The "Kanga" PowerBook G3 originally sold for $6999 in November 1997, rapidly dropping to $5499 in January, and then $4500 a few weeks before it was discontinued. It had a 800x600 active matrix color display, 32MB of RAM expandable to 160MB with a custom RAM module, a 5GB hard drive, a 20x CD-ROM, a 33.6K modem that shared a port with the 10-base-T ethernet jack, and two battery bays which could be used for expansion modules.
That $6999 at launch in 1997 is roughly equivalent in buying power to over $10,000 in 2018.
The machine was the king of the hill for five months — and couldn't ever run Mac OS X. In March 1998, it was replaced by the "Wallstreet" PowerBook G3, for much less money.
At what cost portable power?
The complaints about the MacBook Pro have varied "pro" to "pro." Keyboards have been a common complaint, with the lack of a 32GB of RAM option generally second, with the reality that it didn't have the fastest processor ever escalating recently in third.
There is no way to make one machine that will cater to and please everybody, no matter how hard Apple tries.
Regardless, the complaints have already begun about the price of the maxed out 2018 MacBook Pro. Now, as before, in both the iMac and MacBook Pro lines, power comes at a price — and we're not sure why anybody would expect otherwise.