13-inch 2018 MacBook Pro with Touch Bar has full speed on all Thunderbolt 3 ports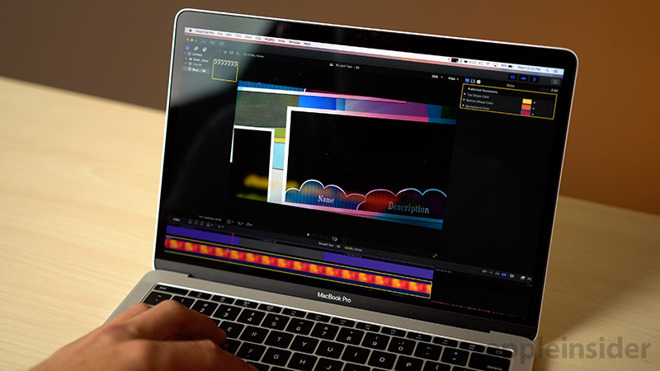 According to Apple documentation, the old bandwidth limitation on the 13-inch MacBook Pro is a thing of the past.
Apple's shift to a processor with more PCI-e channels is responsible for an increase in total bandwidth to the new 13-inch MacBook Pro. The previous dual-core i5-7360U processor in the 13-inch MacBook Pro with Touch Bar had 12 PCI-e lanes for communication.
The new model has the i5-8259U processor, with 16 PCI-e lanes. More PCI-e lanes allow for both Thunderbolt 3 controllers of the machine to have full data path width, and as such, full speed.
Apple detailed the bandwidth limitation on a document covering Thunderbolt 3 connectivity after the 2016 MacBook Pro was released. Specifically, the two ports on the older notebook's right hand side provide full Thunderbolt 3 functionality, but have reduced bandwidth, while the left pair retains full PCIe throughput.
For this reason, Apple recommended connecting high performance peripherals like fast Thunderbolt 3 RAID arrays via the left-hand ports. The 15-inch MacBook Pro model has always supported full PCI-e bandwidth on each of its four Thunderbolt 3 ports.