What to expect in Apple's fiscal third quarter earnings report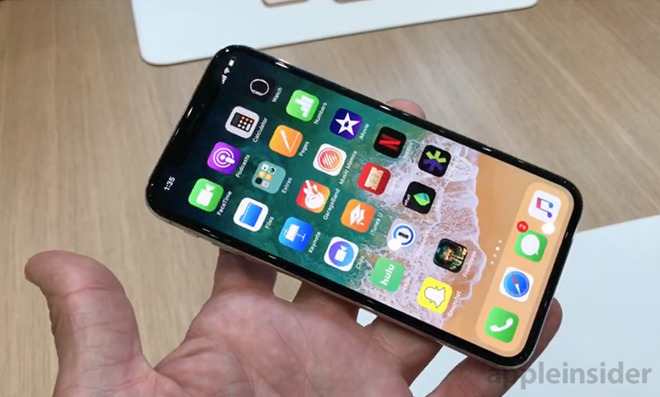 With the quarterly earnings scheduled for this evening, most of the analysts on the Apple beat see another quarter of significant growth year-over-year for the company, for the reasons that you may expect. And, those same analysts are looking ahead to the next two quarters already.
Apple is set to announce its third-quarter earnings on late Tuesday, and ahead of the release, analysts have chimed in on what they are expecting to see from Apple for the last quarter, and the one to come.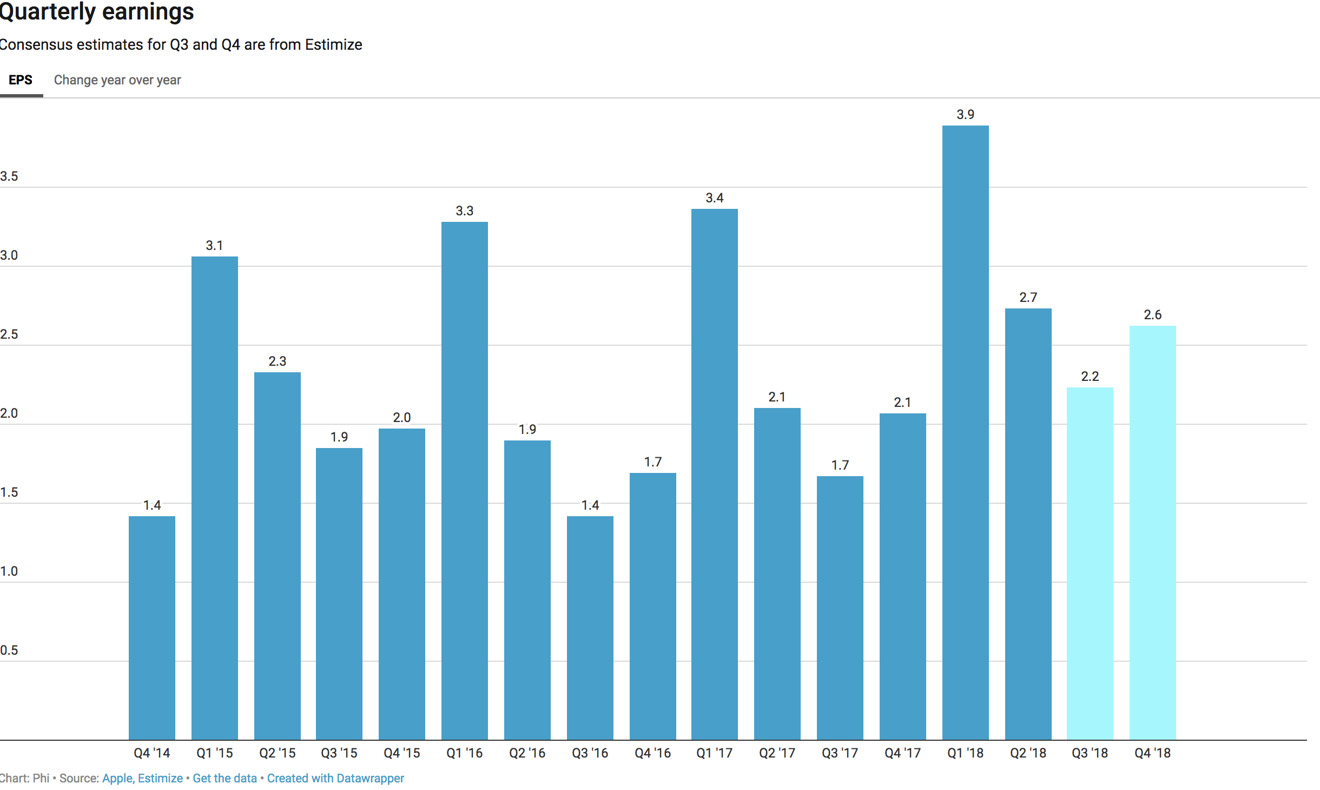 The analysts — 10 on Wall Street and seven independent — forecasted a range between 39.8 million and 43.3 million in sales volume for iPhones. The reports were collected as early as January and as recently as July 24.
Apple's iPad is expected to glean about 11.8 million — but Wall Street consensus missed iPad sales increases last quarter by a healthy margin.
Another roundup of analysts ahead of earnings a year ago, by Investors Business Daily, predicted sales that quarter of $44.89 billion with Apple actually posting $45.4 billion. Prior to those earnings, many analysts saw that quarter as a lull prior to the arrival of last year's iPhone 8 and iPhone X.
Meanwhile, Apple sold 52.2 million iPhones in the second quarter of 2018. Sales numbers and earnings are typically lower in the third quarter prior to the arrival of new iPhones.
Looking ahead
The same analysts expect to see Apple call for about $59 billion in Apple's fourth fiscal quarter revenue, which is about 15 percent growth year-over-year. However, the range of predictions has varied a bit more than in recent years, citing escalating fears of a trade war with China, which could lead to increased tariffs on iPhones — and potentially higher consumer pricing.
Questions, and few answers
The earnings announcement is followed up by a question and answer session. While a number of notable remarks have come out of these sessions, like Apple CEO Tim Cook's admonition that analysts not pay too much attention to supply chain part rumors to make any inferences, little substance comes out of it in regards to Apple's specific future plans.