Hands on: Mophie's Powerstation Plus XL stands out from the battery pack with built-in Lightning in, Lightning out & wireless charging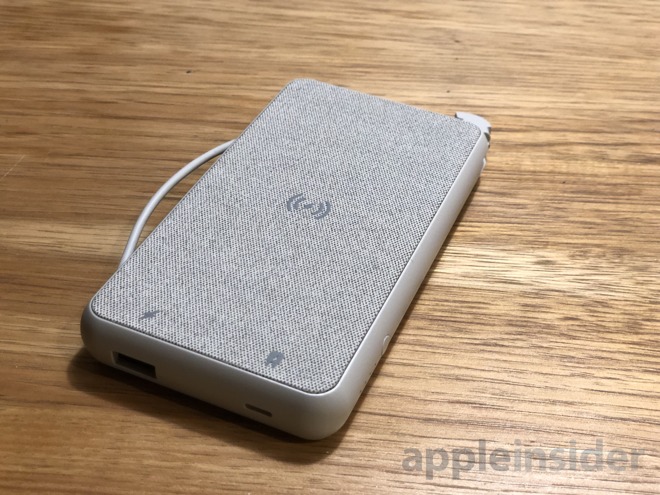 If you're a power-hungry iOS user who's all-in on Apple's mobile ecosystem, the new Mophie Powerstation Plus XL may very well prove itself to be a must-have accessory, as its integrated Lightning male plug and female recharging port make it a truly unique mobile battery for iPhone and iPad users.
The Powerstation Plus XL boasts an integrated cable with male Lightning connector at the end, ensuring you can charge an iPhone, iPad, AirPods, or anything else in Apple's ecosystem that recharges via Lightning, without the need to bring a cable with you.
When they're not in use, the cable and plug tuck neatly into the perimeter of the battery case, giving it a clean aesthetic and preventing damage when tossed in a bag.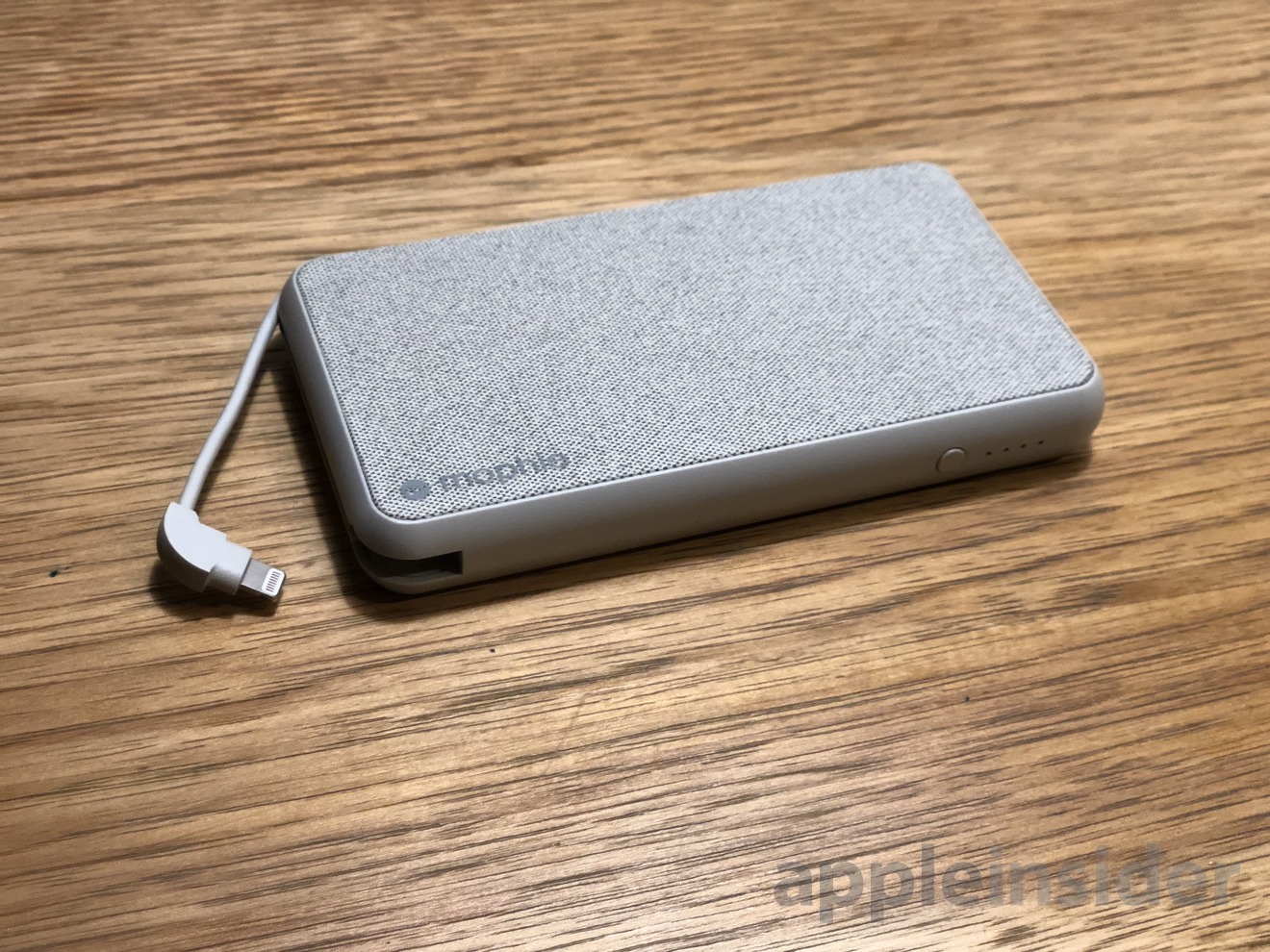 We've seen portable batteries with integrated Lightning plugs before, but the Mophie Powerstation Plus XL goes above and beyond. For one, it actually recharges via a built-in Lightning port, eschewing the need for Micro USB frequently found on other batteries, including Mophie's own products.
In the past, bringing a Micro USB cable just for a portable battery was superfluous for any dedicated Apple user, as no products made by the company recharge via that connector. By switching to a female Lightning port, that's no longer a problem.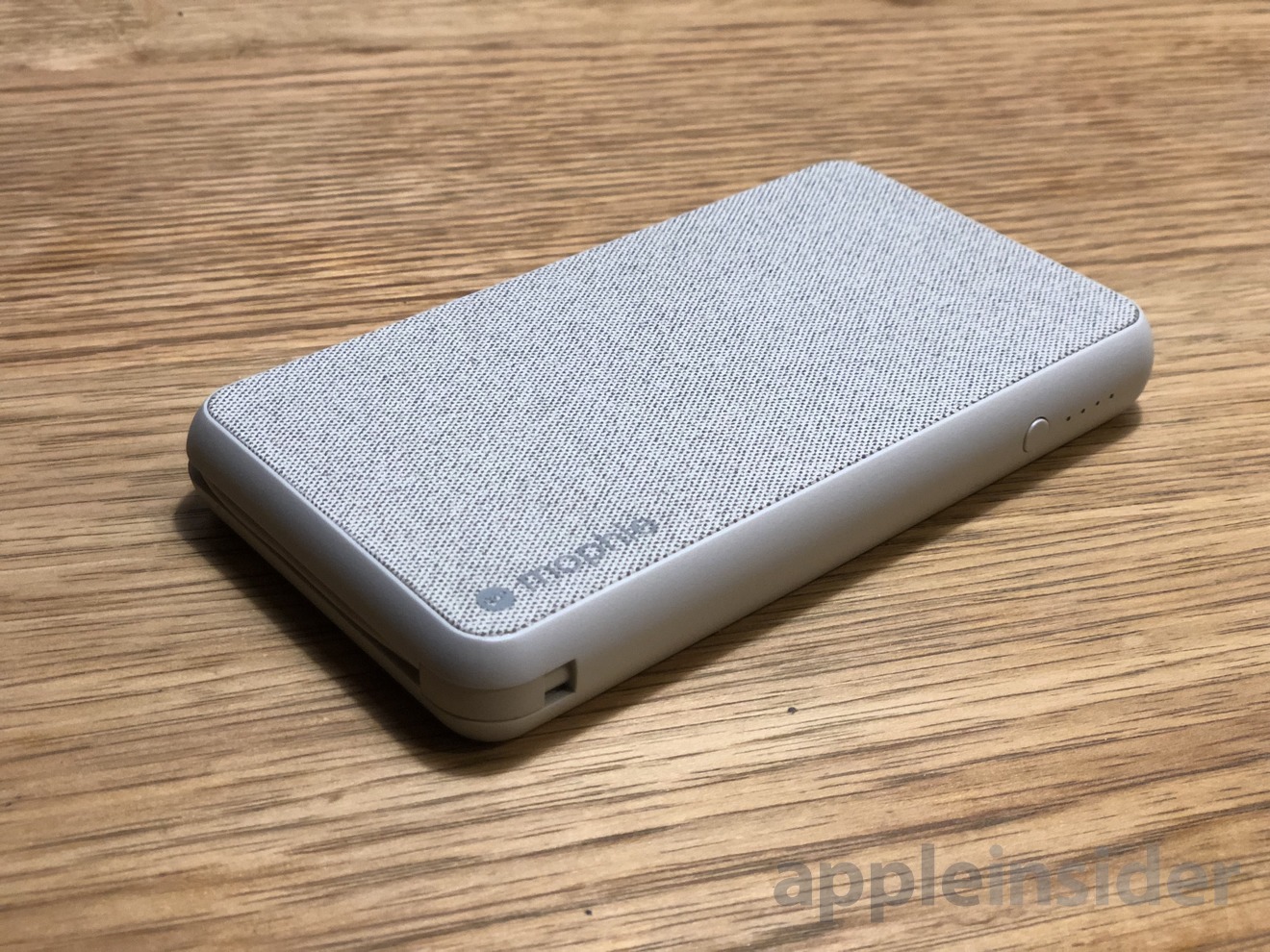 But with an integrated Lightning cable on the battery itself, you might want to ditch separate cables entirely — and here again Mophie has you covered. The battery pack can be charged at up at 5W on the same Qi charging pads you already use for your iPhone X or iPhone 8 series.
The Powerstation Plus XL also includes a full-size USB port, which can be used for anything from a second Lightning cable, to an Apple Watch magnetic charger, to even — yes — a Micro USB cable, if you so desire.
Inside, the new Mophie product has a 10,000 mAh battery, which the company says can add 34 hours of uptime to the premium iPhone X, or 9 hours to a 10.5-inch iPad Pro.
The exterior of the accessory also has a fabric finish on the sides, while the edges are plastic. It has an on-off button, and four white lights to show the current charge level.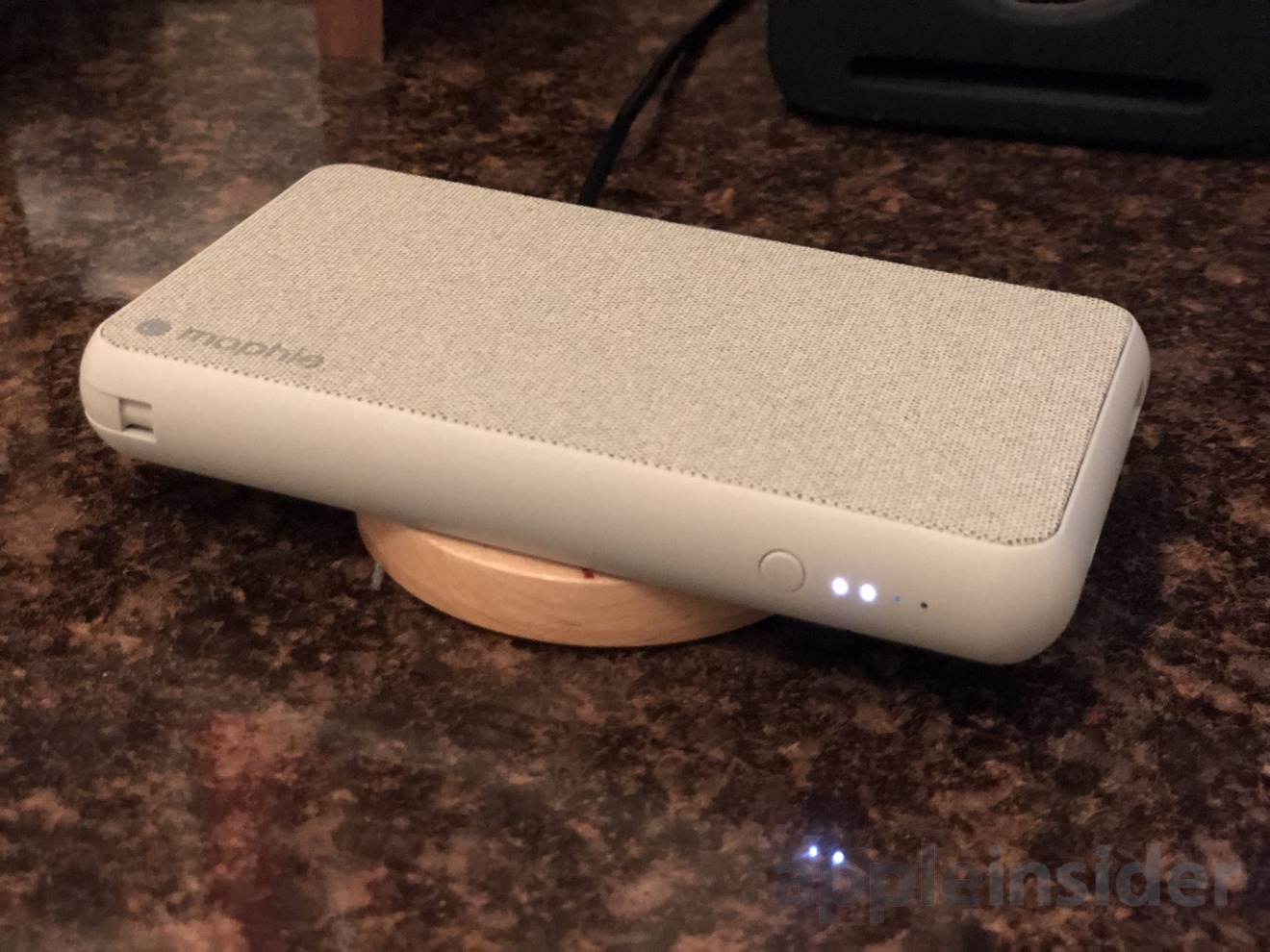 Priced at $99.95, it's on the pricey side for a portable battery. But the inclusion of both male and female Lightning plugs, as well as wireless charging, make this Apple MFi-certified battery truly one-of-a-kind on the current market.
AppleInsider was provided a Powerstation Plus XL from Mophie in Heather grey. It also comes in black, slate, and deep blue.
Where to buy