What's new in macOS Mojave Beta 5: Wallpapers & new eGPU options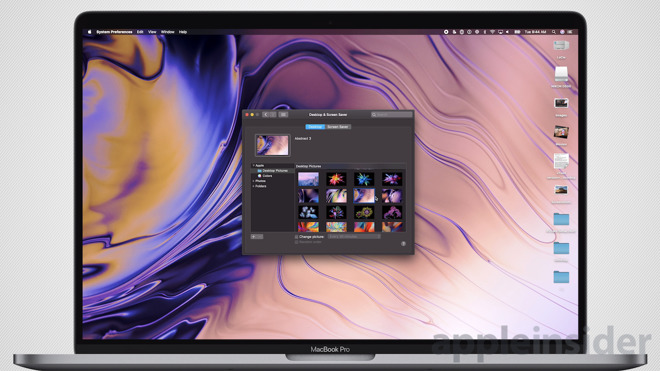 AppleInsider may earn an affiliate commission on purchases made through links on our site.
On Monday, Apple provided the fifth beta of macOS Mojave to developers — although what changed was not immediately noticeable. After some digging, there is a fair amount added nearly two months since initial tests began.
The first big change we found was the inclusion of several new wallpapers, frequently seen in Apple's marketing of the new MacBook Pros.
This includes the liquid metal-esque wallpapers seen on the new MacBook Pros, many new bright and colorful abstract wallpapers, and several new scenic desert shots that look pretty stunning on Apple's Retina displays.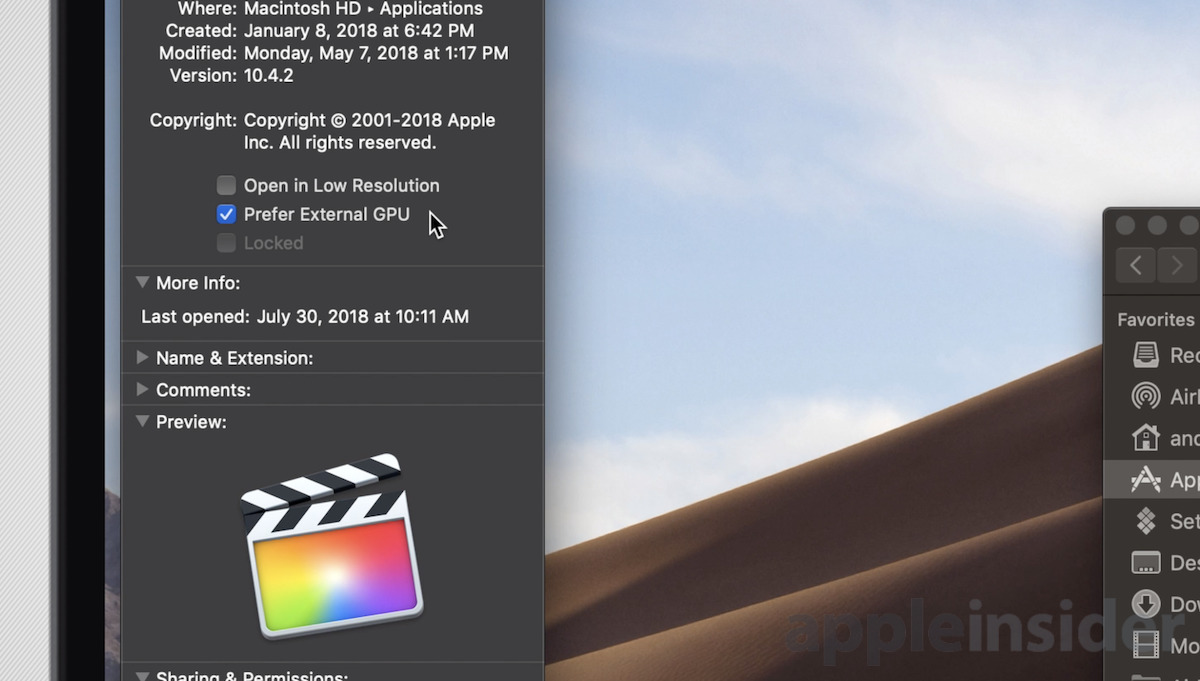 Apple has also now made it easier for users to enable eGPU support on a per-application basis. This was possible before, but it is now able to be done right from Finder.
Actual utility of the addition is still very dependent on the developer, however. This comes not long after Apple introduced the new Blackmagic eGPU, that they helped develop, alongside the new MacBook Pros.
The latest macOS Mojave beta was released alongside the latest betas of watchOS 5, iOS 12, and tvOS 12. Apple is expected to release all of these updates to consumers this fall, most likely alongside new iPhones and iPads.