Hands on: ElevationLab NightPad charges your iPhone 8 or iPhone X in the dark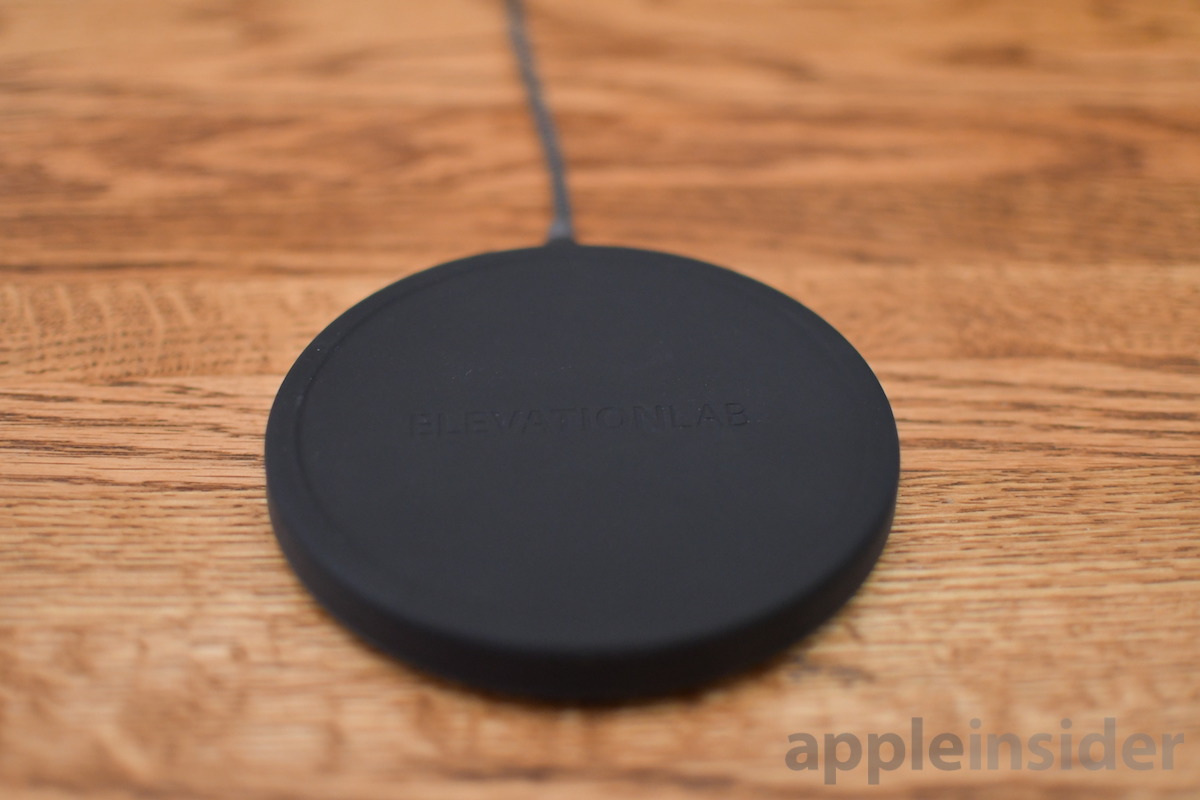 AppleInsider is supported by its audience and may earn commission as an Amazon Associate and affiliate partner on qualifying purchases. These affiliate partnerships do not influence our editorial content.
Adding to the ever-growing list of iPhone-capable wireless chargers, ElevationLab recently launched their new NightPad Qi charging pad. AppleInsider goes hands-on for a quick look at the new charger.
Power up
The NightPad is meant to be as minimalist as possible, lacking any ostentatious logos or glaring LEDs. ElevationLab sticks the landing here, with a soft-touch matte finish covering the exterior.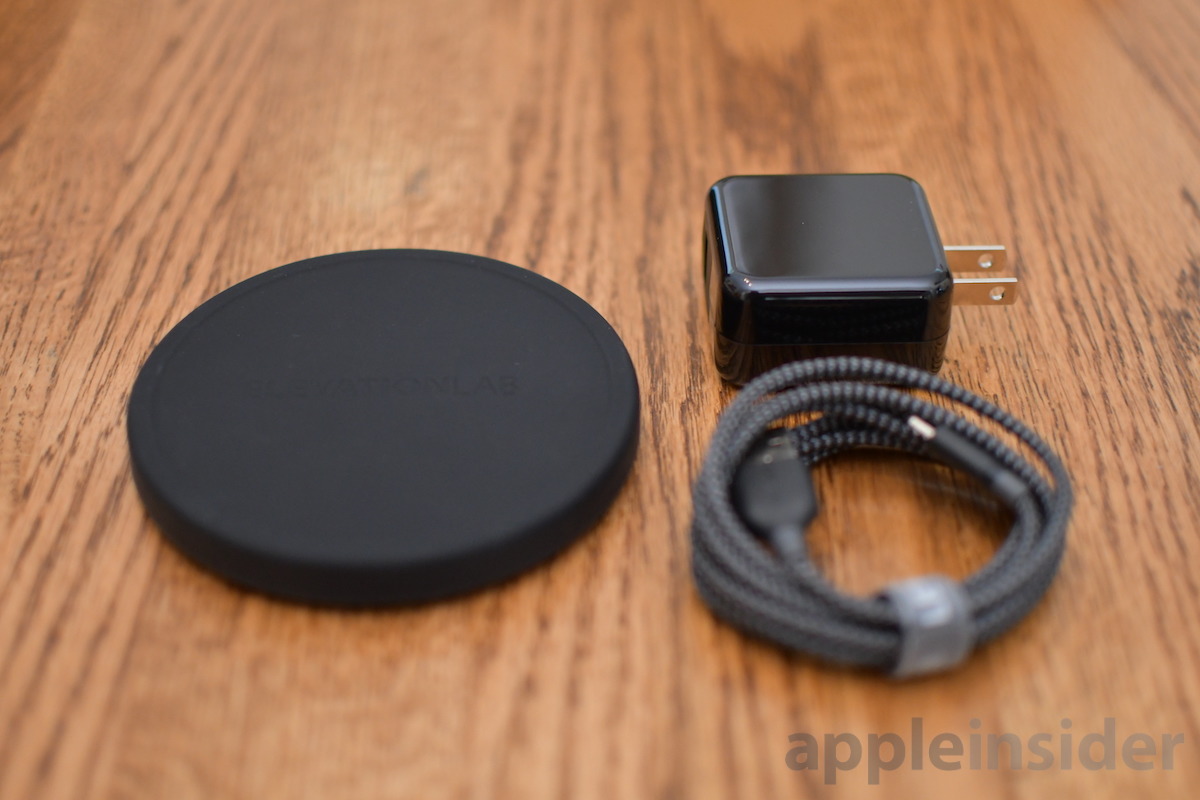 A lengthy six-foot braided power cable is included, which can be particularly useful in a bedroom where the outlet isn't necessarily bedside. For those interested, you can optionally grab a 30W QuickCharge 3.0 power adapter, though any higher-wattage USB power adapter will work.
As far as power goes, the NightPad is able to provide 7.5W wirelessly to an iPhone, and up to 10W on Android devices. We didn't break out the stopwatches, but it charged wirelessly as fast as we'd expect it to.
We are a bit torn on how to feel about the lack of LEDs on NightPad. On one hand, they seem totally unnecessary as the phone itself can tell you by sight, by sound, or with haptics that it has begun to charge, removing the need for the status light.
But then again, the status LED was a handy indicator that the phone was fully charged. If you are a sensitive sleeper, you may prefer the lack of the light, which is clearly the use cast that ElevationLab envisioned this to be used.
Build quality
If anything we'd prefer the NightPad to be a bit heftier for a more "premium" feel. That lightness, though, has to do with the ventilation on the bottom that helps to keep the charger cool and not overheat.
There are lots of things that ElevationLab does right many don't think about when considering wireless chargers. For example, it is Qi certified, an additional step often neglected by bargain-bin Amazon sellers.
By working with Apple, they are able to reduce radio interference and guarantee the fast charging speeds, whereas cheaper models claim to support 7.5W but usually deliver 3W to 5W instead.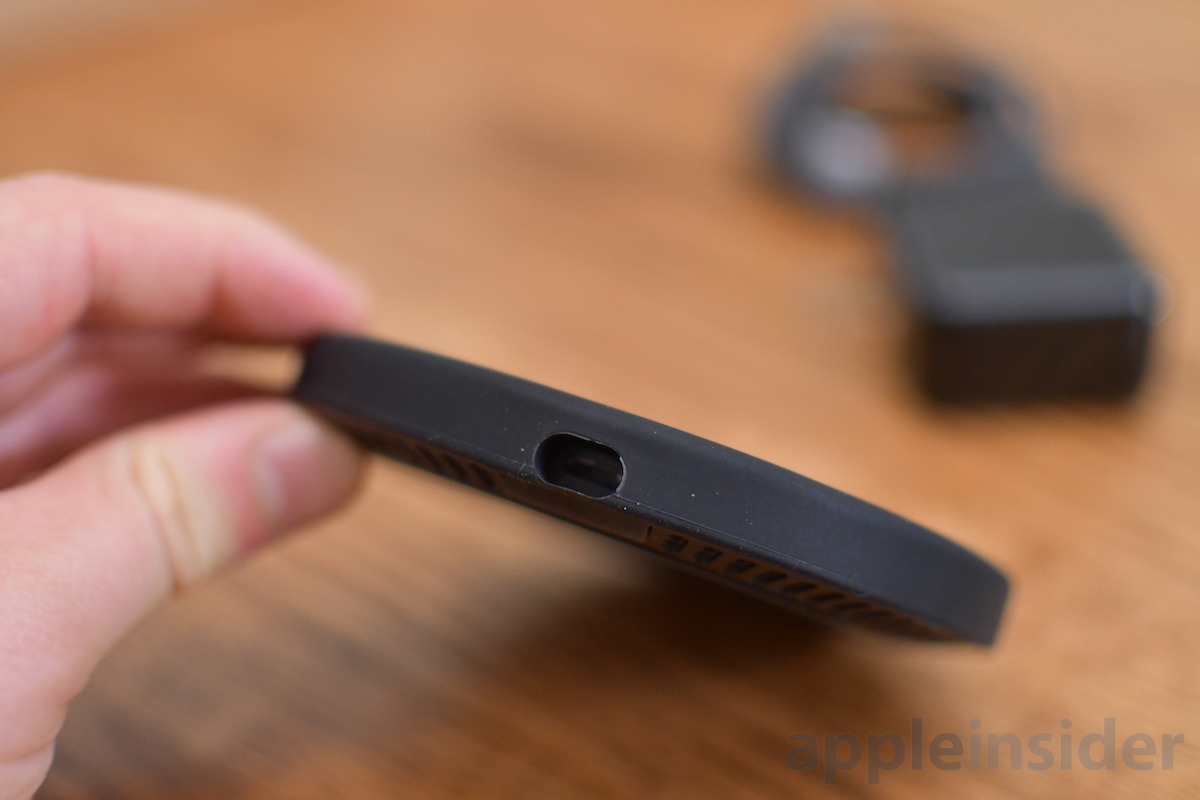 We aren't in love with the exterior, which seems mostly like a normal silicone cover. It has a bit of excess silicone from the molding process spilling over where the cable is inserted, which seems like it could have been cleaned up a bit.
On the underside, a circular series of vents surrounds the logo and other regulatory labels.
Bedside to desk-side
With the Qi iPhone launching almost a year ago, it is no surprise that we've seen almost all Apple accessory makers launch a version of this long-overdue iPhone companion.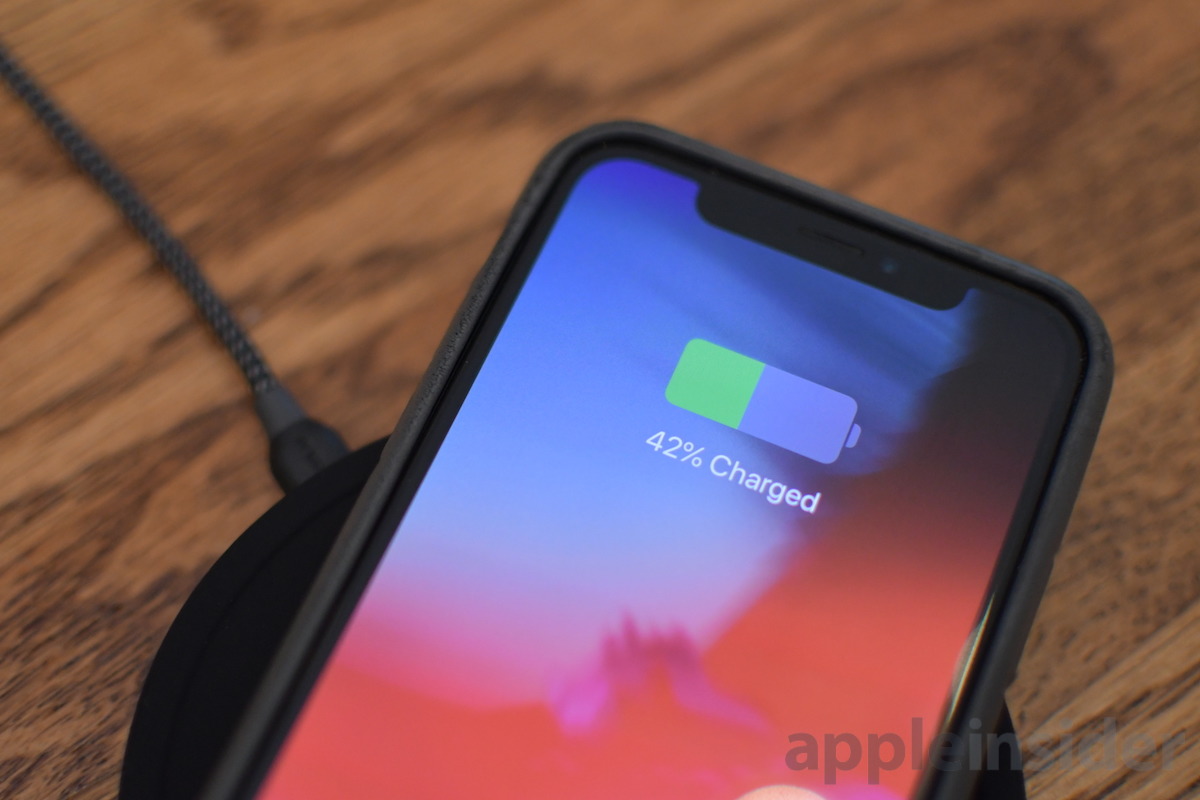 To stand out, we've seen vendors try many different features including sizes, materials, capabilities, and more. The minimalist design found here is nice, but we aren't sure it is a big enough differentiator to make it our go-to wireless charger.
That said, if you prefer total darkness when you hit the sack at the end of the night, NightPad could be your best option.
You can pick up the ElevationLab NightPad with a 30W QC 3.0 USB power adapter for $49.95, or you can provide your own and save ten bucks, getting just the charger and cable for $39.95.