Apple Store seen growing to 600 locations worldwide by 2023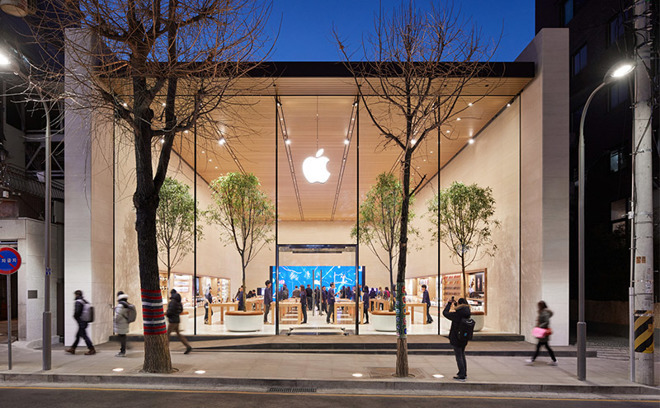 AppleInsider is supported by its audience and may earn commission as an Amazon Associate and affiliate partner on qualifying purchases. These affiliate partnerships do not influence our editorial content.
Gene Munster sees growth in China and India leading to a big future expansion, with Apple employing 80,000 customer service employees just at Apple Stores within five years.
In a blog post for his firm Loup Ventures, longtime Apple analyst Gene Munster on Thursday tackled the Apple Store. In the post, the longtime Apple analyst argues that the Apple Store is an increasingly important part of Apple's future — and that after crossing the 500-store mark earlier this year, it will reach 600 by 2023.
After sharing some history about how the Apple Store grew and thrived as the rest of the retail industry collapsed, and how the in-store experience has evolved, from Ron Johnson's time in charge of the Apple Store division to the Angela Ahrendts era that began in 2014.
"Growth in new Apple stores will continue," Munster writes. "We expect Apple's store count to reach 600 locations in 2023, up from 511 today. The two biggest growth regions will be China (50 stores today) and India (likely announced within the next six months)." He went on to predict that Apple's retail employee count, currently at 65,000, will grow to 80,000 in five years.
In the post, Munster also shares some "layers" of what he sees as important to the Apple Store's success. These include aesthetics, greeting and checkout, advice, support and inspiration. He went on to positively compare Apple's retail experience to that of other local retailers in Minneapolis.
Munster, long a much-followed Apple analyst with Piper Jaffray, started Loup Ventures in 2017. Recently, he's been looking a lot at the idea of "Apple as a Service," and how Apple's services business is going to become more important over time.