Fitbit launches $150 Charge 3 fitness tracker with new design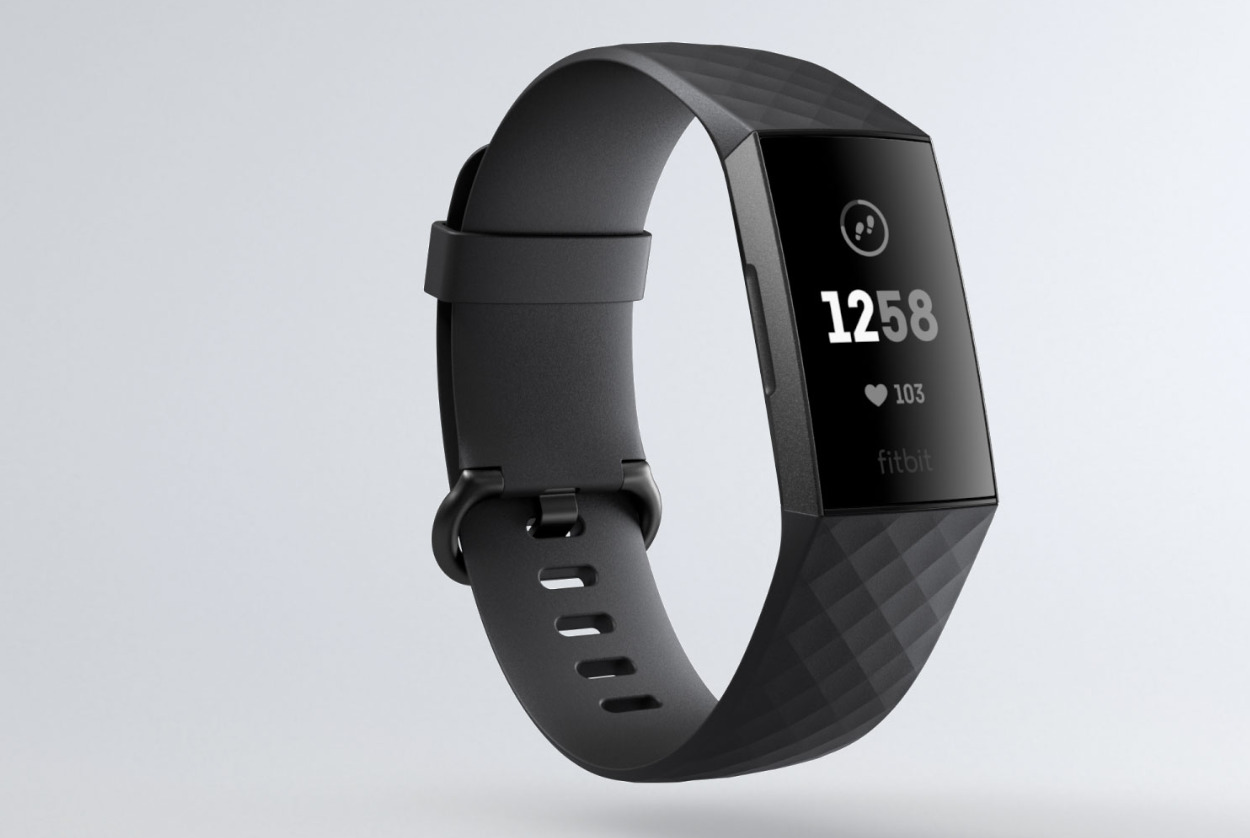 AppleInsider is supported by its audience and may earn commission as an Amazon Associate and affiliate partner on qualifying purchases. These affiliate partnerships do not influence our editorial content.
The latest "swim proof" version of the fitness tracker is set to launch in October at a $149.95 price point
Fitbit Monday announced the Charge 3, the latest product in its Charge line of "swim proof" wrist-based fitness trackers. The new product, at $149.95, represents a cheaper competitor to the Apple Watch and other higher-end smartwatches and wearables, while offering less functionality.
Fitbit also offers the Versa smartwatch, a more direct Apple Watch competitor, which launched in March, as well as the higher-end Ionic.
The first Fitbit Charge arrived in 2014, with the Charge 2 debuting in 2016.
In its announcement of the product, Fitbit touts the Charge line as its highest-selling. The new version, it says, offers a touchscreen display and seven days of battery life, as well as "the most advanced health and fitness features found on a Fitbit tracker to date." It offers what it calls advanced sleep-tracking features, measuring heart rate variability much like how the Apple Watch does.
"With Charge 3, we are building on the success of our best-selling Charge franchise and delivering our most innovative tracker, offering an extremely slim, comfortable and premium design, along with the advanced health and fitness features our users want. Charge 3 gives existing users a compelling reason to upgrade, while also allowing us to reach new users who want a sleeker, more affordable wearable in a tracker form factor," James Park, co-founder and CEO of Fitbit, said as part of the announcement. "Our commitment to consumer choice and ability to meet the demand of millions of users by offering a range of products, from trackers to smartwatches, will enable us to expand our share of the overall wearables market."
The Charge 3, which is available for presale now ahead of its October release, starts at $149.95, with a Fitbit Pay-enabled edition going for $169.95.