Lawsuit takes aim at Google for constant location history tracking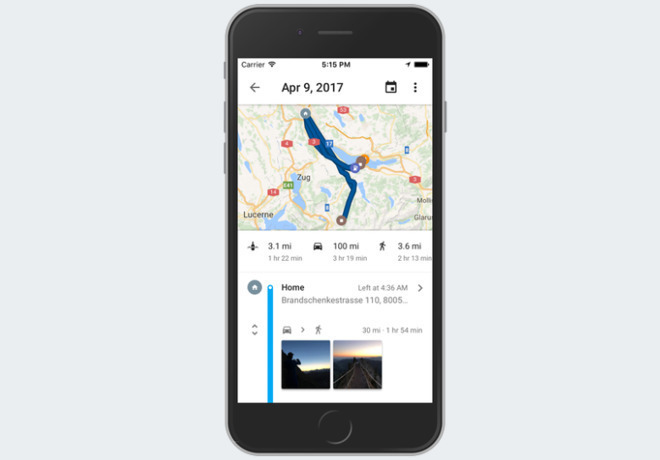 A man from San Diego has launched a class action suit versus Google over the recent discovery that the company's iOS and Android apps continue to track a user's location even if Location History is disabled, calling the unwanted tracking a breach of the user's privacy.
The lawsuit from Napoleon Patacsil, filed for himself and "on behalf of other persons similarly situated," latches on to the recent revelation that Google's services monitor a user's location constantly, including when users attempt to disable it. Filed to the U.S. District Court of San Francisco on Friday, the suit alleges that Google misrepresents the option to disable the tracking, and in turn works against the privacy of consumers in general.
A report from earlier in August confirmed the location of a smartphone or tablet will still be tracked even if a Location History setting is disabled. To fully disable it, users need to also turn off another setting for Web and App Activity, but this is unclear to most users who assume Google will honor the Location History setting as intended.
Apps like Google Maps need location access for some functionality, such as real-time navigation, while other apps may require the data for other reasons, such as targeted advertising or search results. Many of Google's apps, both on iOS and Android, report back location data to the company's servers.
A few days after the investigation was published, Google updated its support documents to better explain the Location History feature, effectively confirming the continued collection of location data. The new language for the setting explains it will not affect other location services on the user's device, while also warning some location data may continue to be saved.
The lawsuit accuses Google of violating the California Invasion of Privacy Act and California's Constitutional Right to Privacy, as well as an unlawful intrusion upon seclusion. "Google affirmatively - and misleadingly - represented to both Android and Apple device users that turning off Location History would result in Google ceasing to track, record, and use an individual's location information," the suit claims.
Calling the intrusions "highly offensive to a reasonable person," the suit goes on to suggest Google's principal goal was to "surreptitiously monitor Plaintiff and Class members and to allow third-parties to do the same."
The suit also references the recognition of the Supreme Court in 2018 that location data is highly sensitive data, noting a comment from Chief Justice John Roberts suggesting a phone "achieves near perfect surveillance, as if it had attached an ankle monitor to the phone user."
The lawsuit is seeking class-action status, with the inclusion of separate "Android" and "iPhone" classes, with each representing "all natural persons residing in the United States" owning each device, and found their data was recorded even after turning off Location History.