Parallels Desktop 14 supports macOS Mojave, saves storage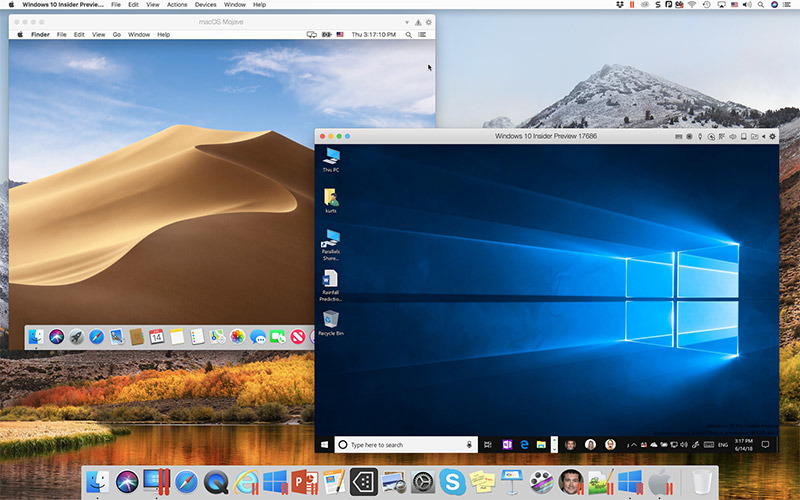 AppleInsider is supported by its audience and may earn commission as an Amazon Associate and affiliate partner on qualifying purchases. These affiliate partnerships do not influence our editorial content.
PC virtualization software maker Parallels on Tuesday released the latest version of its eponymous cross-platform Mac solution, offering a slew of new features to customers, including faster start times, storage savings and support for Apple's upcoming macOS Mojave.
Highlighting Parallels Desktop 14 for Mac are enhanced storage optimization tools that, depending on a user's virtual machine configuration, can save as much as 20 gigabytes of disk space. Notably, saving memory states with the Snapshots tool takes about 15 percent less space, while Parallels Desktop itself is approximately 20 to 30 percent smaller than it predecessor.
Parallel Desktop 14's new optimization feature takes both Mac and Windows storage mechanisms into account, which the firm claims results in significant savings. A new Free Up Disk Space dialog offers suggestions on how to best utilize space, for example resuming and shutting down virtual machines, managing VM snapshots and reclaiming disk space. Users of the Pro edition can take advantage of an addition archive tool.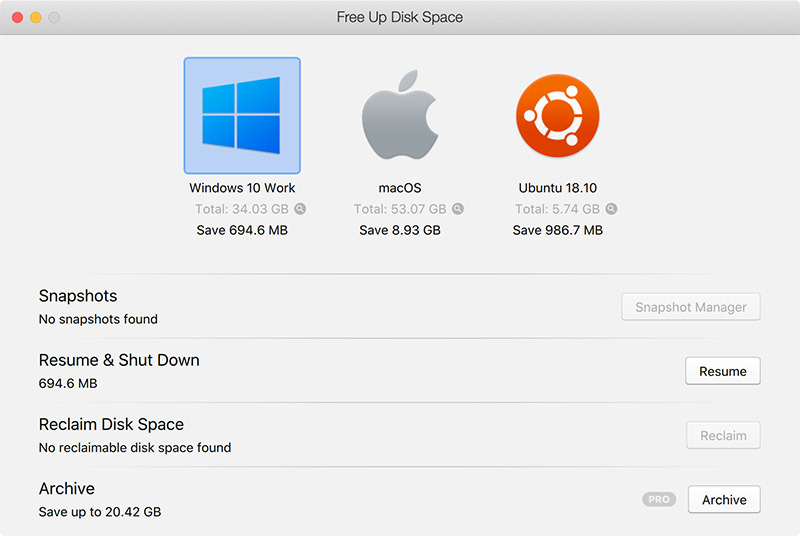 System performance has also been improved, with up to 10 percent faster boot times, 80 percent faster application launch times, quicker VM suspend times and coherence frame rates as compared to Parallels Desktop 13. Coherence is an integrated view mode that allows access to Windows applications alongside Mac apps. Other enhancements include up to 30 percent faster suspend operation on APFS partition and up to 130 percent more frames per second in Shared Camera.
Graphics handling also receives a boost with improved OpenGL support and improvements in SketchUp 2017/2018, CTVox, DIALux 8 and OriginLab.
In addition to behind-the-scenes optimizations, the latest Parallels Desktop delivers popular Windows features to Mac. New for 2018 is the ability to use Microsoft Ink to edit Office for Windows documents. Ink gestures, or handwritten input commands, are supported in Microsoft Word, while pressure-sensing stylus support has been added to a number of Windows apps including PowerPoint, CorelDRAW, Fresh Paint, and Leonardo, as well as Adobe Illustrator and Photoshop.
For owners of top-tier MacBook Pro hardware, Parallels Desktop 14 delivers a comprehensive set of Touch Bar controls that builds on pre-existing configurations offered in previous versions of the virtualization software. Users can now access Touch Bar sets for Microsoft Visio and OneNote, SketchUp, AutoCAD, Revit, Quicken, QuickBooks and Visual Studio.
Further, Touch Bar controls an be customized with the Parallels Desktop Touch Bar Wizard and Touch Bar XML Authoring, granting expanded options to create and access Windows application shortcuts from Apple's graphical function strip.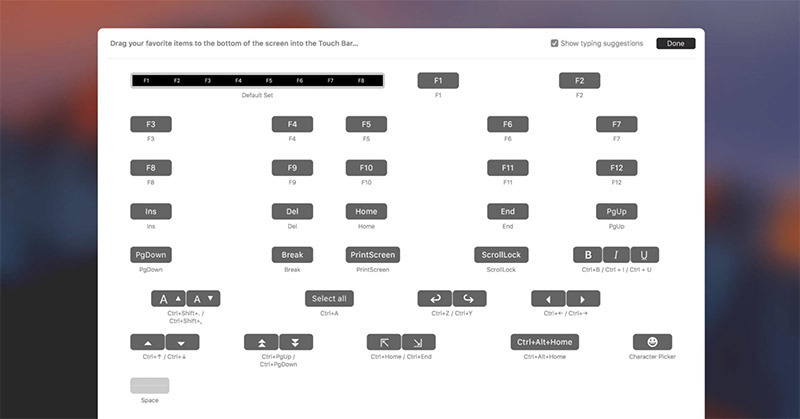 Looking ahead, Parallels Desktop 14 will be ready for use with Apple's macOS Mojave when the operating system sees launch this fall. Users can expect support for Dark Mode, expanded Quick Look functionality, advanced screenshot capabilities and Camera Continuity with connected iOS devices.
Alongside the marquee Parallels Desktop 14, Parallels Toolbox for Windows and Mac has also been updated with new features. On the Mac side, Toolbox now includes a screenshot page feature, as well as resize image and free memory functions. For Windows, new presentation mode, switch resolution and clean drive tools have been added.
Existing users of Parallels Desktop 12 and 13 can upgrade to Parallels Desktop 14 for $49.99, or sign up for a Parallels Desktop for Mac Pro Edition subscription for $49.99 per year. New customers can purchase a Parallels Desktop 14 subscription for $79.99, or buy a perpetual license for $99.99.
Parallels Desktop 14 Pro Edition and Business Edition both cost $99.99 per year. Availability begins on Aug. 23. A 14-day trial can be downloaded from the Parallels website.