Facebook pulls Onavo Protect from App Store after Apple finds it violates privacy policy [u]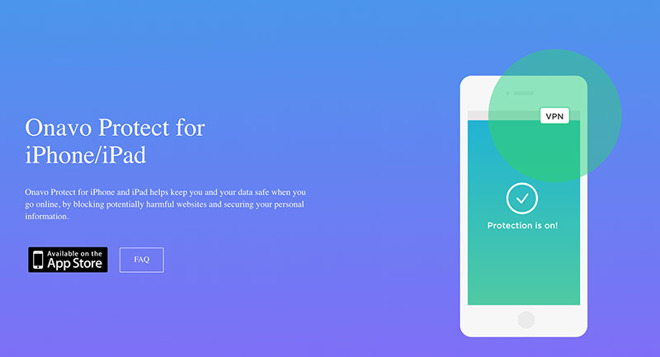 AppleInsider may earn an affiliate commission on purchases made through links on our site.
Facebook on Wednesday pulled its VPN service Onavo Protect from the iOS App Store after Apple found the app in violation of newly implemented privacy policies.
Citing sources familiar with the matter, The Wall Street Journal reports Apple earlier this month informed Facebook that Onavo Protect was in violation of App Store policies implemented in June.
Specifically, the software ran afoul of data collection restrictions and parts of the iPhone maker's developer agreement covering customer data usage. Referring to the latter, Apple said Onavo Protect used data for purposes not directly related to app functionality or for serving up advertising to users.
Available as a free download, Onavo's app allowed users to create a virtual private network that routes internet browser traffic to Facebook servers for filtering out malicious content. The app is advertised as a consumer protection tool that blocks "potentially harmful websites" and secures personal information when utilizing web browsers like Safari.
Onavo Protect's FAQ webpage notes, "Onavo Protect blocks online threats when browsing the web using your iPhone or iPad. To function properly, you need to successfully install a profile during the first launch of the app, which in turns sets up a VPN on the device."
More importantly for Facebook, Onavo granted free access to its users' internet activity, invaluable information for firms keen on sniffing out consumer sentiment. According to The Journal, data from Onavo was used to bolster Facebook's product and acquisition strategy, and helped inform industry moves including the purchase of WhatsApp and a venture into live video.
Representatives from Apple and Facebook discussed the privacy issue in a series of meetings last week, at least one of which was held at Apple Park, the report said. Upon Apple's suggestion, Facebook agreed to pull Onavo Protect from the App Store.
"We work hard to protect user privacy and data security throughout the Apple ecosystem," Apple said in a statement to TechCrunch. "With the latest update to our guidelines, we made it explicitly clear that apps should not collect information about which other apps are installed on a user's device for the purposes of analytics or advertising/marketing and must make it clear what user data will be collected and how it will be used."
The takedown does not affect users who already downloaded the app, which will continue to function normally. Due to the takedown, however, Facebook will be unable to push out updates for the title on iOS.
Onavo Protect remains available for Android via the Google Play Store.
Updated with statement from Apple.