Huawei again estimated to have overtaken Apple as world's No. 2 smartphone vendor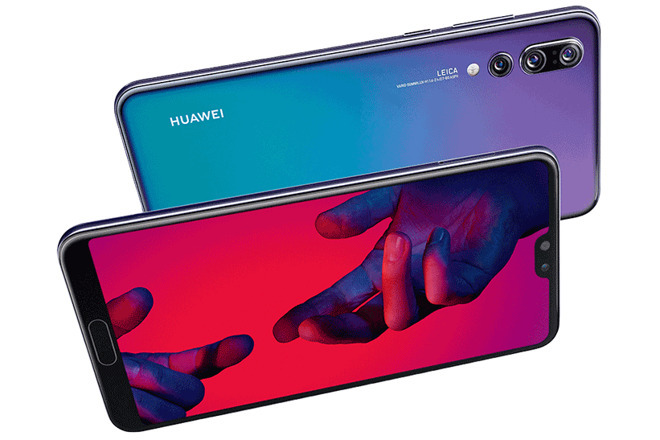 AppleInsider is supported by its audience and may earn commission as an Amazon Associate and affiliate partner on qualifying purchases. These affiliate partnerships do not influence our editorial content.
New market research further solidifies previous estimates that Apple has ceded its spot as the world's second-largest smartphone vendor to Chinese upstart Huawei, at least for now.
According to the latest numbers from Gartner, Huawei ended the second quarter of 2018 with 49.8 million devices sold, good enough for a 13.3 percent share of the global smartphone market, reports TechCrunch. Huawei's numbers are up from the year-ago quarter, which saw the firm ship about 36 million units for a 9.8 percent marketshare.
The performance lands the Chinese smartphone maker ahead of Apple, which sold 41.3 million iPhones during the same period of 2018. Gartner places Apple's marketshare at 11.9 percent, a dip from 12.1 percent recorded during the same time last year.
"Huawei continues to bring innovative features into its smartphones and expand its smartphone portfolio to cover larger consumer segments," said Gartner research director Anshul Gupta. "Its investment into channels, brand building and positioning of the Honor devices helped drive sales. Huawei is shipping its Honor smartphones into 70 markets worldwide and is emerging as Huawei's key growth driver."
Samsung topped the chart with 72.3 million smartphones shipped in quarter two, but also saw a decline in year-over-year performance. The Korean tech giant's marketshare dipped from 22.6 percent in 2017 to 19.3 percent during the most recent quarter.
Two more Chinese brands, Xiaomi and Oppo, finished fourth and fifth, respectively. Xiaomi, a blatant Apple ripoff artist, shipped 32.8 million units for an 8.8 percent marketshare, while Oppo managed 28.5 million shipments for a 7.6 percent slice of the pie.
Gartner's figures align with findings from market research firms IDC, Canalys and IHS Markit, all of which saw Huawei outperform Apple in the second quarter. Previous estimates were less conservative, putting Huawei's shipments closer to 54 million units for the three-month period.
Gupta warned of soft iPhone X demand, an oft-repeated analyst worry that Apple has continuously refuted.
"Demand for the iPhone X has started to slow down much earlier than when other new models were introduced," Gupta said.
Apple last month reported its best June quarter ever, recording $53.3 billion in revenue on the back of largely flat iPhone sales. Despite slowing sales, Apple's iPhone revenue surged 20 percent year-over-year on a stronger mix of premium priced handsets like iPhone X. Indeed, it was Apple's most expensive phone that maintained its position as the company's best performer, helping drive average selling price to $724, up from $606 a year ago.
The top-five vendor list is likely to reshuffle at the end of the year. Apple is widely expected to release a trio of new iPhones in September that will undoubtedly result in a sales spike during the last calendar quarter. The company is anticipated to launch two high-end OLED models and a mid-tier LCD version that could be priced between $600 and $700.