Samsung's Thunderbolt 3 Portable SSD X5 boasts high read and write speeds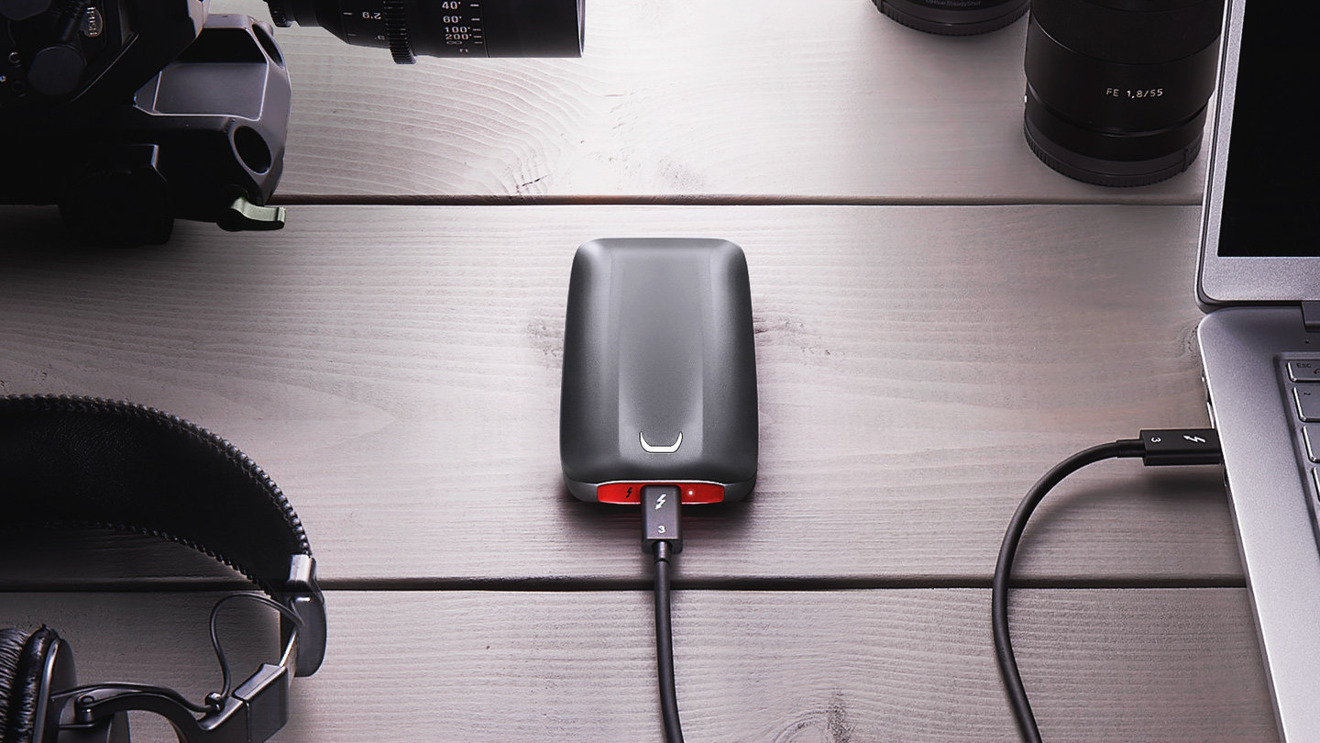 Samsung has launched the Portable SSD X5, the first NVMe-based external drive of its type from the company, with the compact storage device boasting high transfer speeds thanks to its Thunderbolt 3 connectivity and fast memory.
The Samsung Portable SSD X5 is claimed to be ideal for those wanting fast and convenient data storage, including content creators working on 4K video projects and compiling high-resolution photographs.
Taking advantage of the high-speed nature of NVMe, as well as the 40 gigabit-per-second bandwidth offered by Thunderbolt 3, the drive offers a read speed of up to 2,800 megabytes per second, which is said by Samsung to be 5.2 times faster than storing to portable SSDs with a SAT interface, and 25.5 times faster than normal external hard drives. Write speeds are also extremely fast at 2,300 megabytes per second, allowing for a 20-gigabyte 4K UHD video to be transferred to the drive in just 12 seconds.
Samsung also offers the ability to store data securely on the drive with AES 256-bit hardware encryption, with its accompanying software allowing for the drive to be password protected while secured, among other security settings.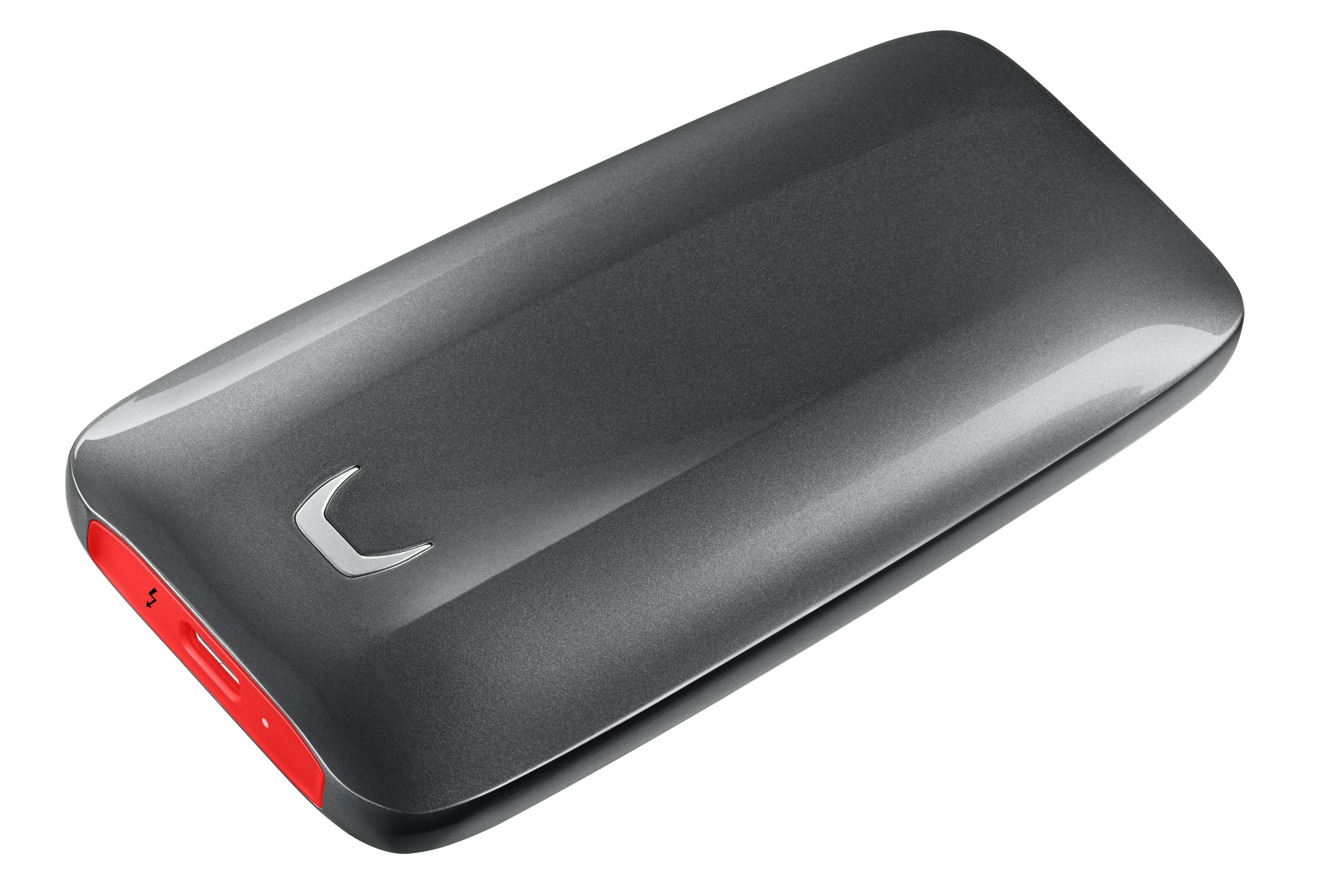 To prevent overheating while in use, it also includes "Dynamic Thermal Guard technology, described as a mechanical cooling solution with a heatsink.
The device is compact and light, weighing in at 5.3 ounces and measuring 4.7 inches by 2.4 inches by 0.8 inches. The housing itself has a glossy full-metal body and a non-slip bottom mat, while a shock-resistant internal frame and the rugged housing helps protect it from drops of up to 6.6 feet in height.
Shipping from September 3, the Portable SSD X5 will start from $399.99 for the 500-gigabyte model, rising to $699.99 for the 1-terabyte version, and $1,399.99 for 2 terabytes. It is compatible with both Macs and Windows PCs with Thunderbolt 3 ports, requiring either macOS 10.12 or later, or on the Windows side, Windows 10 64-bit RS2 or higher.