Apple, Google, Twitter, Facebook accused of suppressing political content in lawsuit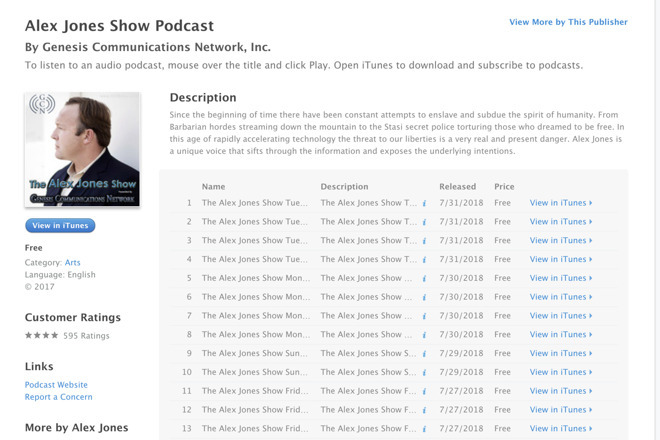 AppleInsider is supported by its audience and may earn commission as an Amazon Associate and affiliate partner on qualifying purchases. These affiliate partnerships do not influence our editorial content.
Apple and a number of other tech companies are being sued by a watchdog organization over claims of content censorship, following after President Donald Trump publicly accused online services of bias against republican news outlets and other publications.
Filed on Wednesday by Freedom Watch in the U.S. District Court for the District of Columbia, the lawsuit targets Apple, Google, Facebook, and Twitter, as an attempted class action suit on behalf of "all politically conservative organizations" and individuals who have "experienced illegal suppression and/or censorship of their media."
Accusing the tech companies of engaging in a conspiracy to "intentionally and willfully suppress politically conservative content," it is claimed the supposed actions have resulted in a severe financial loss, and the unconstitutional suppression of speech. The defending firms are also said to be acting in concert with traditional media outlets owned or managed "with a leftist political ideology," with the aim of taking down President Trump and his administration.
The alleged intent and purpose of this activity is to have a "leftist government" installed in its place. Furthermore, the defendants are also accused of wanting to use "their position of influence and great market power to re-craft the nation into their leftist design."
The suit goes on to describe some of the ways the four tech firms are apparently suppressing content, including the demonetization of accounts on YouTube, President Trump's recent claim of search result bias, an article about how Facebook's news curators "routinely suppressed news stories of interest to conservative readers," and Twitter's "shadowbanning" of political content.
Notably, while Apple is named in the suit, in part because Freedom Watch's podcasts appear on its platform, it is not explained why Apple is included in the list. While Google, Facebook, and Twitter's claimed activities are mentioned, the word Apple appears just seven times, and with no direct mention of what Apple has specifically done to be included on the defendants list.
In August, Apple dropped five out of six podcasts produced by conspiracy theorist Alex Jones and Infowars from its iTunes and Apple Podcasts platforms, noting in a statement "Apple does not tolerate hate speech." While the podcasts were removed, the Infowars app was kept active in the iOS App Store, as it did not infringe on App Store review rules.
The suit accuses the companies of violating sections 1 and 2 of the Sherman Act, and discrimination in violation of D.C. Code 2-1403.16 (DCHRA), the latter of which concerns discrimination based on 20 different traits of people living and working in the District of Columbia, in this case specifically "Political Affiliation." Lastly, the fourth cause of action is a violation of the First Amendment of the Constitution, in the belief social networks are public places and that this constitutes a failure to regulate the freedom of speech.
As a prayer for relief, the suit demands damages in excess of $1 billion, as well as injunctive relief. A trial by jury is also demanded.
The suit is likely to face an uphill battle. None of the groups mentioned are classified as news or broadcast agencies, and are not subject to the same oversight. Additionally, since corporations are granted the same rights as individuals and all the companies listed aren't public organizations, courts have continuously upheld First Amendment protections.