Apple Watch 'Series 4' leak shows slimmer chassis with larger screen & new watch face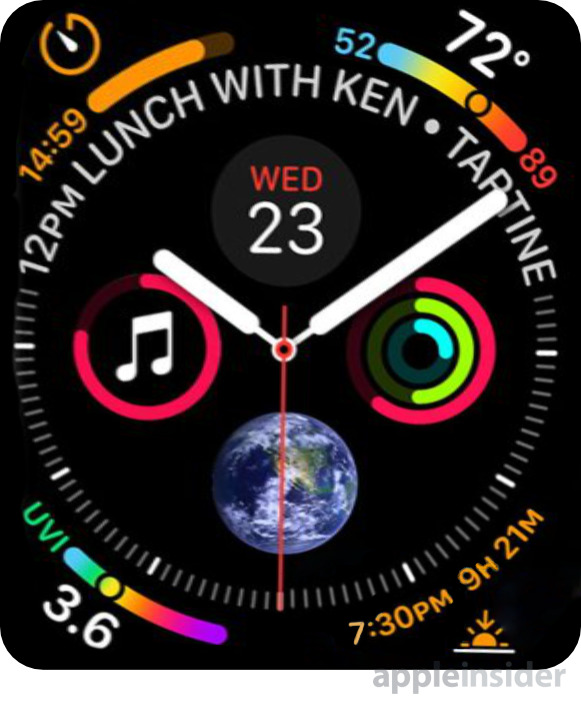 An image of the Apple Watch Series 4 have surfaced as part of a collection of leaks ahead of Apple's September 12th event, with the images showing the larger screen, small refinements to the outside, and a new information-dense watch face.
The previously-unreleased photograph depicts the Apple Watch Series 4 from the side, showing the face of the wearable device as well as the side button and Digital Crown. Continuing the trend from the last few generations of the device the image source 9to5Mac claims it will be called the Series 4.
The biggest change for the Apple Watch appears to be the display, which rumors suggested would be 15 percent larger than in previous models. The image suggests that the size difference will be from a reduced bezel, rather than by increasing the overall size of the design.
The screen also shows off a new analog watch face that provides a total of eight complications, including temperature, timer, and weather data in each of the four corners. In the middle are four other items, showing the Earth an Apple Music track duration indicator, fitness rings, and the date, while the outer rim showing the hours also displays an upcoming appointment.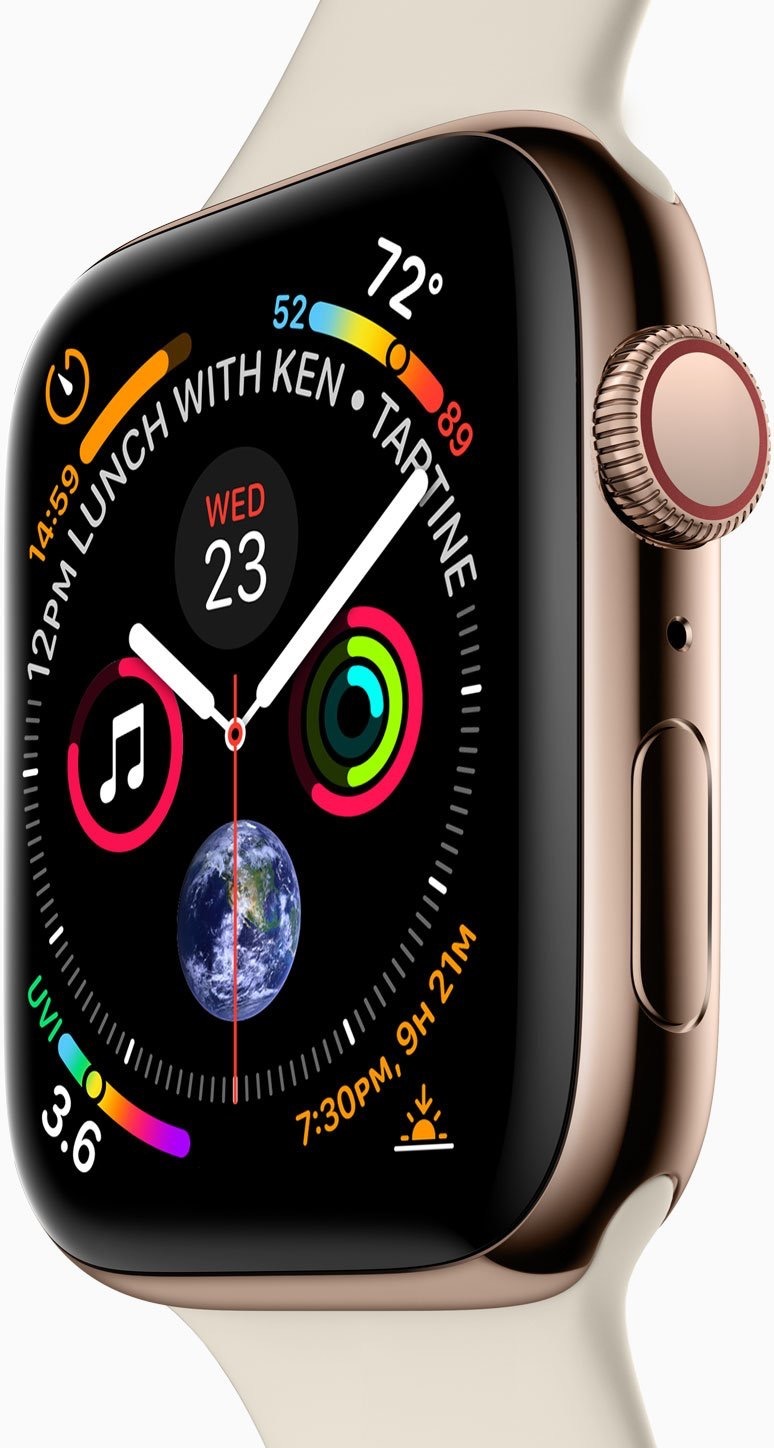 On the outside, the Digital Crown appears to have been changed, with a small red ring replacing the large red dot, if it is the LTE-equipped model featured in the picture. Between the Digital Crown and the side button is a hole, most likely used for a microphone or a speaker.
Small sections of the band visible in the image suggests it will work with currently-available bands with an unchanged attachment mechanism.
Full details about the Apple Watch Series 4 will be released on September 12, alongside expected new iPhones called the iPhone XS.