Apple Watch Series 1 is world's most popular smartwatch, as shipments grow 37 percent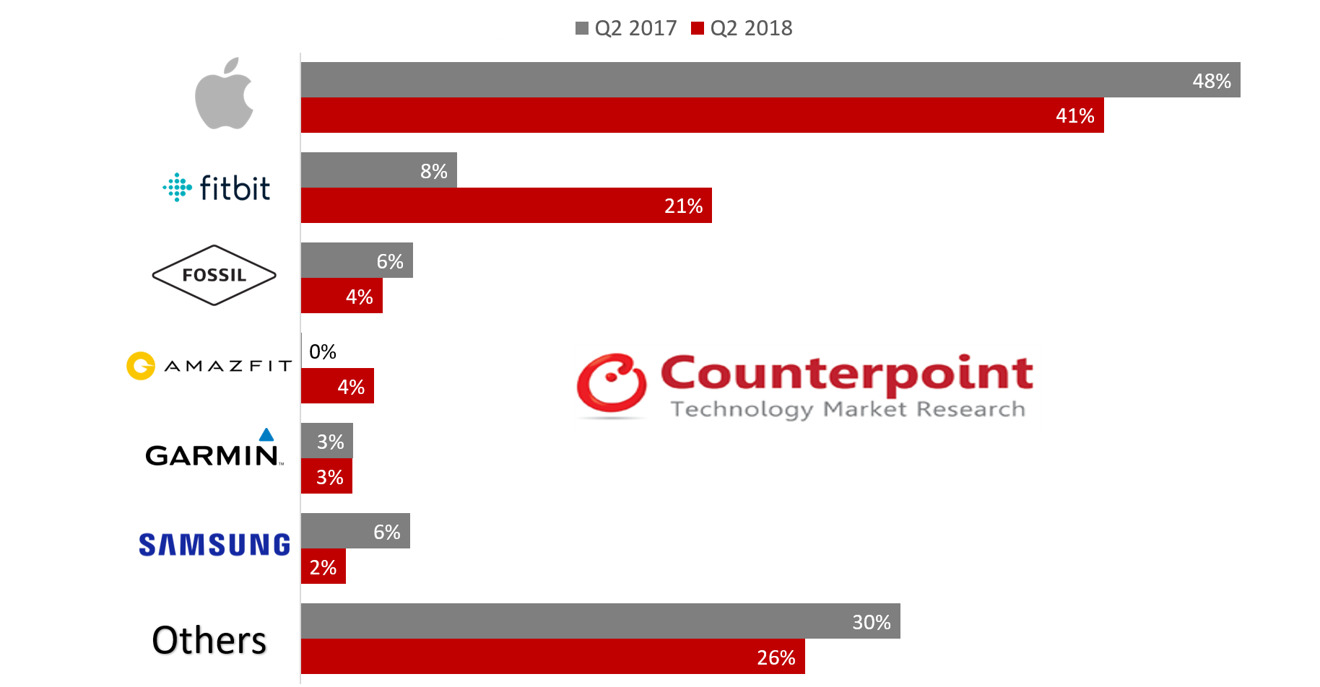 On the eve of an expected new Apple Watch unveiling, the smartwatch category is booming worldwide, with Apple leading it with a 41 percent market share. That's according to new research from Counterpoint.
According to the firm's Global Smartwatch Tracker, Apple leads the category with 41 percent marketshare worldwide, followed by Fitbit with 21 percent. Every other competitor, including Fossil, Garmin, and Samsung, is at 5 percent or lower.
Apple's market share actually dropped from 48 percent a year ago to 41 percent, as Fitbit jumped from 8 percent to 21 percent.
As for individual models, the Series 1 is the best-selling smartwatch in the world, comprising over 90 percent of all Apple Watch sales worldwide. It is followed by the Fitbit Versa and the Amazfit BIP. The Apple Watch Series 3 ranks fourth with the Fitbit Ionic fifth.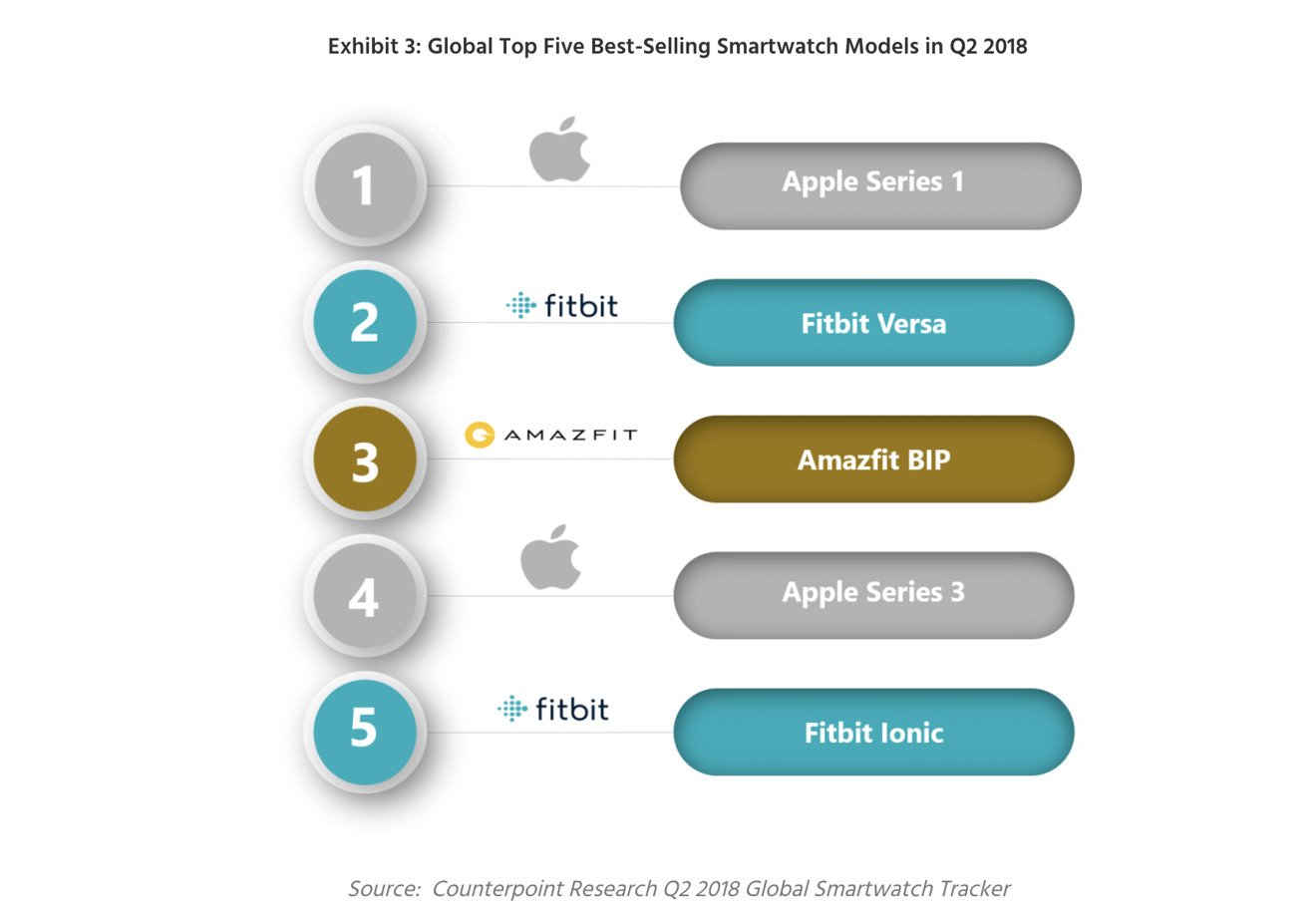 "Despite initial hype and traction of cellular based Apple Watch Series 3 in the first two quarters, Apple iPhone users are actually choosing the Series 1 as a non-cellular option over Series 3 non-cellular model which is surprising to many industry watchers," Counterpoint Research Director Neil Shah said in the release.
"This also shows Apple users are choosing Series 3 preferably if they want to add cellular connectivity, else Series 1 remains the most popular model contributing to almost nine out of ten Apple Watch sold in Q2 2018. While this is great for Apple from an ecosystem perspective, from an ASP perspective it is not the same bump as Apple would expect with newer iPhone models every year."