Apple predicted to call 2018 flagship iPhone model 'iPhone Xs Max'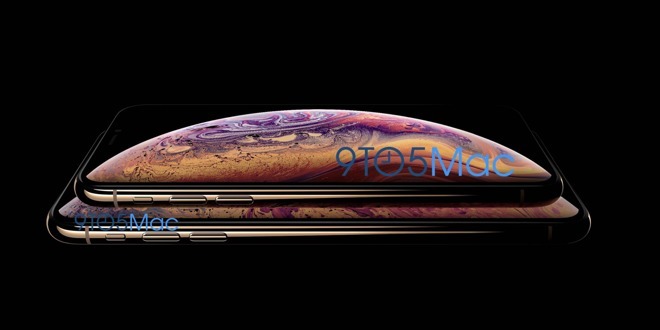 Apple's new 6.5-inch OLED iPhone expected on Sept. 12 may not get the regular "Plus" name according to marketing sources.
Apple is now believed to be using the name "iPhone Xs Max" for the largest of its three phones expected to launch on September 12. This replaces the familiar "Plus" moniker and will differentiate the 6.5 inch OLED display model from the 5.8 inch iPhone Xs launching at the same time.
Marketing sources claimed to be familiar with Apples plans told 9to5Mac that the name has been under consideration for some time, and is now the most likely to be used. The same sources also report that both of the OLED models, the iPhone X and iPhone Xs Max, will feature an A12 processor plus an increase in RAM from 3Gb to 4Gb — which has been previously reported.
Apple's "Gather round" event is taking place at 1:00 p.m. Eastern Time on Sept. 12. Expected at the event are Apple's new iPhone lineup, likely consisting of two models with OLED screens measuring 5.8 inches and the previously mentioned 6.5 inches, while a third is equipped with a 6.1-inch TFT LCD.
Most sources now claim that all three will have the TrueDepth camera array and use Face ID, but the LCD model will be singled out as a cost-effective model while the OLED versions will have more premium pricing and specifications.
In some markets around the world there will also be a dual SIM option for the iPhone Xs Max.