Intel allegedly outsourcing some 14nm orders to TSMC as Mac chip maker struggles with die shrink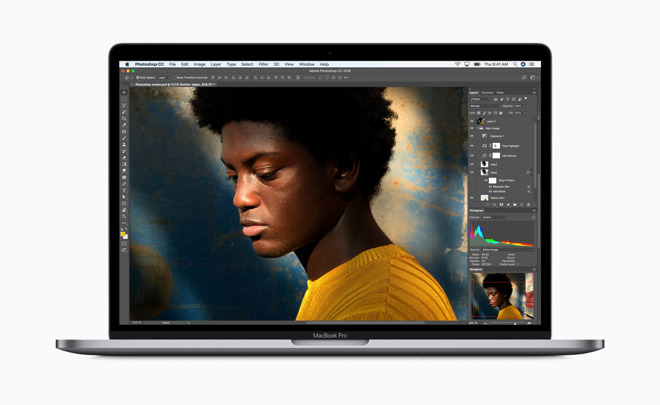 AppleInsider may earn an affiliate commission on purchases made through links on our site.
Intel is reportedly outsourcing some of its 14-nanometer chip production to Apple's iPhone and iPad chip manufacturer because of high demand, as it continues to have problems shifting to 10nm fabrication.
TSMC will handle production of the H310 and "several other 300 series chipsets," DigiTimes said on Monday, citing industry sources. TSMC already builds some components for Intel, but mainly things like systems-on-chip for phones.
Intel is claimed to be falling short of 14-nanometer demand "by as much as 50 percent," and turning to outsourcing as an alternative to expanding its own capacity. Motherboard makers are expecting improved supply by the end of 2018.
Reacting in a statement, Intel did not explicitly confirm or deny the situation.
"In response to the stronger than expected demand environment, we are continuing to invest in Intel's 14nm manufacturing capacity," the company told Tom's Hardware.
The reason for the crush is likely Intel's delayed switch to 10-nanometer chips. Mass production was originally meant to start in 2016, but now the company is only targeting the fourth quarter of 2019.
The 300 series chipsets referred to by both DigiTimes and Tom's Hardware represents more than just the PCH, but also Intel's new Coffee Lake processors. The H310 chip itself is relatively simple and has been suffering shortages since May, which could make it a candidate.
Supporting claims of tough supply from Intel are rising prices for cheaper processors, and the high-end Core i7-8700K going in and out of stock at retailers.
Apple is expected to use Coffee Lake processors wherever it can for the foreseeable future, and may announce new Macs with them at its Sept. 12 press event.