Steven Soderbergh's 'High Flying Bird' shot on an iPhone, gets distribution deal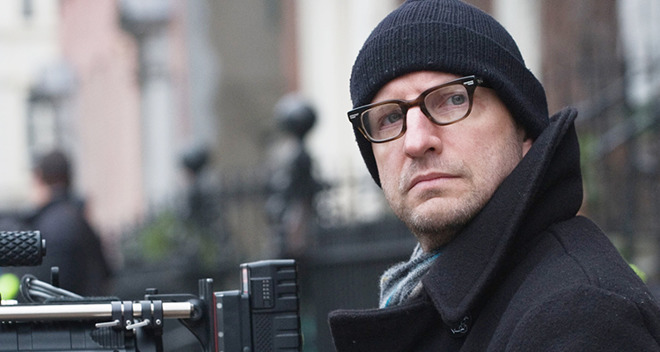 Netflix is slated to distribute the drama "High Flying Bird" from the award-winning Soderbergh, who also released another iPhone-shot film, "Unsane," in early 2018.
"High Flying Bird," a basketball drama from director Steven Soderbergh that was reportedly shot on an iPhone, has been acquired by distribution by Netflix, Deadline and other Hollywood press outlets reported on Tuesday. The film stars "Moonlight" co-star Andre Holland and Zazie Beetz, and was written by Tarell Alvin McCraney, who won an Oscar for writing the screenplay for "Moonlight," which was based on his own play.
Soderbergh's previous film "Unsane," which he shot almost entirely with an iPhone 7 Plus, was released in March of 2018. Soderbergh said at the time that he loved shooting with an iPhone and planned to do so again for future films. Soderbergh "is understood to have shot the movie in double-quick time earlier this year on an iPhone," Deadline said.
"High Flying Bird" was shot in just two weeks this past March, and Soderbergh reportedly had a working cut done less than three hours later. Actor Joshua Leonard, who co-starred in "Unsane," said in an interview with AppleInsider that Soderbergh had done the same thing with "Unsane," assembling the film in a matter of hours during a wrap party.
Shooting the film this year indicates that Soderbergh likely used an iPhone X, or possibly an iPhone 8 or iPhone 8 Plus.
Netflix will release "High Flying Bird" in 2019.