Apple debuts 5.8-inch iPhone XS and 6.5-inch iPhone XS Max with OLED screens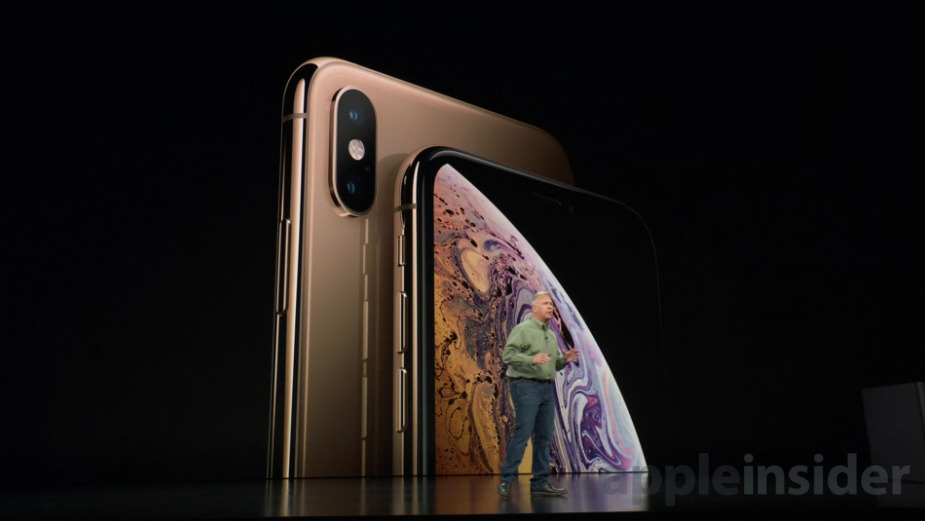 Apple has officially taken the wraps off their latest flagship handsets — the iPhone Xs and iPhone Xs Max — during the "Gather round" presentation at the Steve Jobs Theater on Wednesday.
Complete with 5.8-inch and 6.5-inch OLED displays respectively, better water resistance, stronger glass displays, and a new gold color option.
The iPhone Xs, the smaller of the two devices, features the same size 5.8-inch 2436-by-1125-pixel resolution display as its predecessor. Coming in as Apple's largest-screen device to date is the iPhone Xs Max. It has a resolution of 2688 x 1242 measuring 6.5-inch diagonally. Both devices have a pixel density of 458 ppi.
Features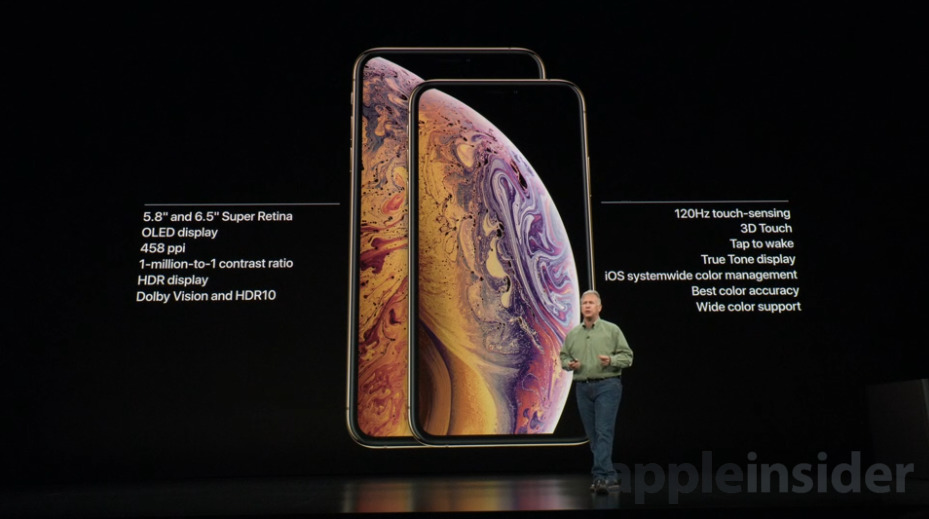 Apple has a tendency in "s" years to focus on specs rather than design changes, and that is the case this year as well. Both the camera and processor saw significant jumps this year.
On the Xs, Face ID is even faster than on the iPhone X thanks to faster algorithms and a faster secure enclave.
Among the changes are improved speakers with wider stereo sound.
Technical details
Powering the iPhone Xs and Xs Max is the new 64-bit A12 Bionic processor (the worlds first 7nm chip) with M12 motion coprocessor.
The A12 Bionic has a 4-core GPU and a 6-core CPU. The GPU is up to 50-percent faster than the A11. The CPU has two performance cores that are 15-percent faster and four efficiency cores.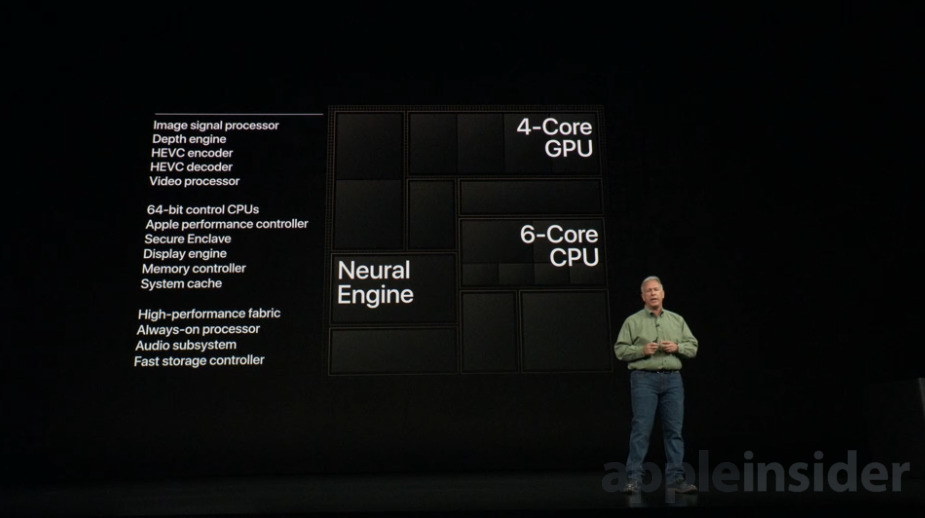 Included in the A12 is a new Neural Engine. It has moved from two cores, to now eight cores and is capable of five trillion neural operations a second. Apple says that this new neural engine enables real-time machine learning. By adding neural engine support to Core ML, Core ML will up to 9 times faster, while using 1/10 the power.
Water resistance has been improved to an IP68 rating, compared to IP67 prior. The change should allow the device to stay submerged at 1.5 meters (4.92 feet) for 30 minutes. IP67 rating limits submersions to 1 meter (3.28 feet) for the same duration.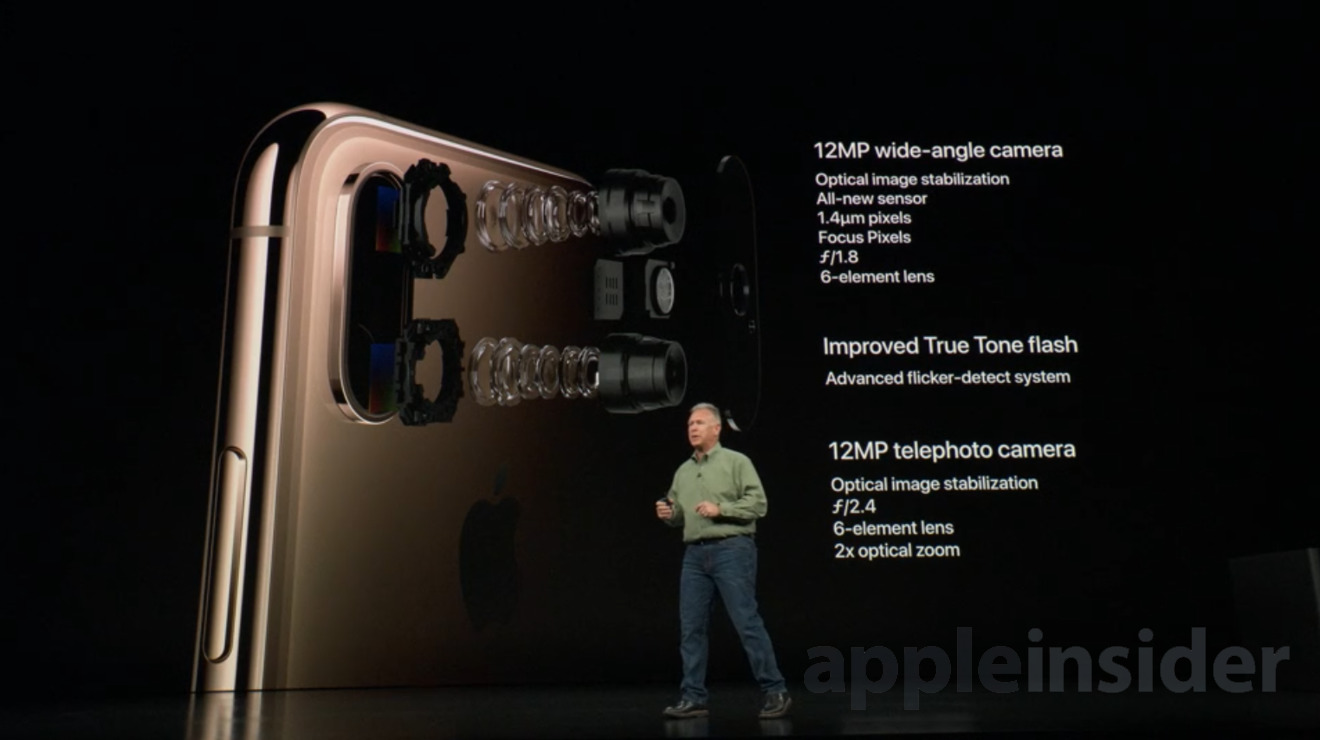 Turning two cameras, there is a new dual camera setup and improved True Tone flash.
A 12MP wide camera with wider, deeper pixels, a new sensor and an upgraded 12MP tele lens, both with image stabilization.
Apple has upgraded the Image Signal Processor to work with the neural engine to add additional features such as facial landmarking and segmentation. The cameras work with new Smart HDR that is enabled by the fast A12 Bionic processor.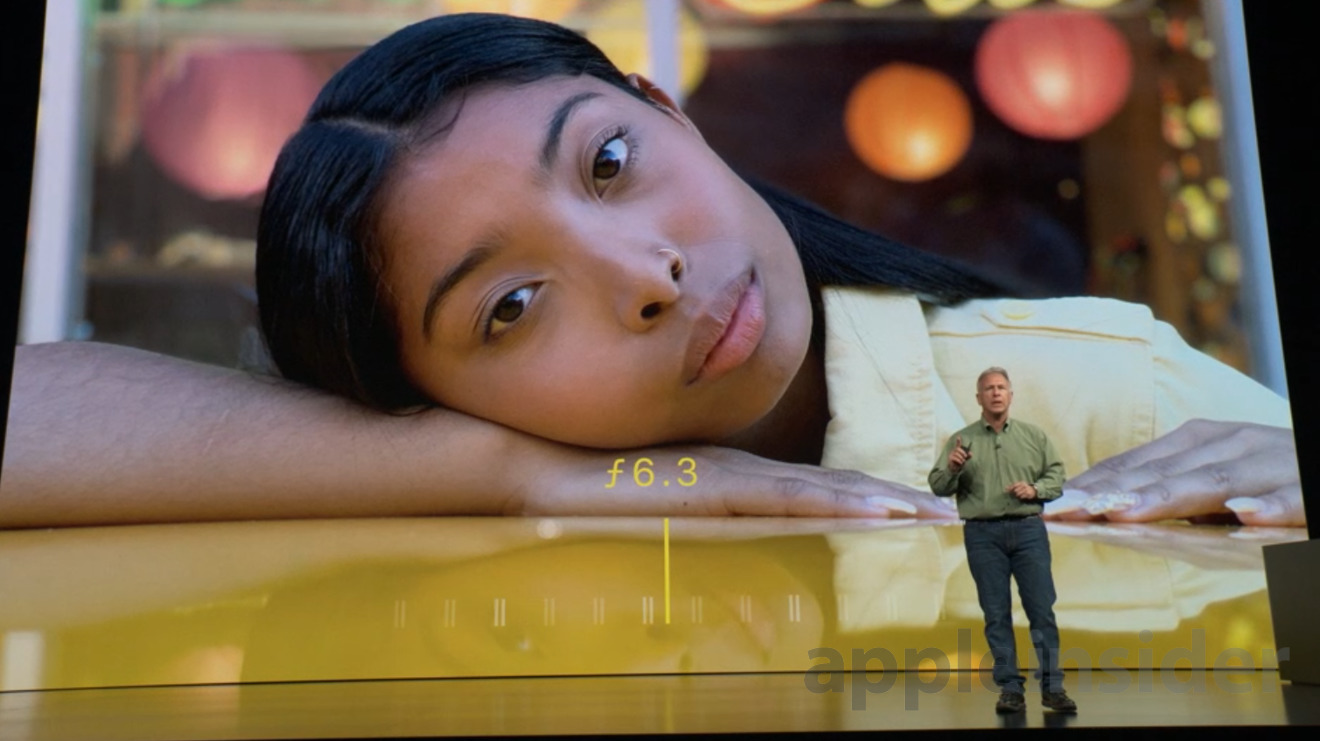 Portrait Mode and Portrait Lighting is upgraded with improved quality and better background bokeh. You can actually now adjust the aperture after a photo was taken. As the aperture is increased or decreased, the background changes in real time.
For videographers, stereo sound can be recorded and played back on the newly upgraded speakers. Low light performance is greatly improved, with much less noise.
Battery life is extended, getting 30 minutes more usage time than the iPhone X. The iPhone Xs Max, on the other hand, has the largest battery yet, with an hour and a half extra usage time over the X.
As rumored, iPhone Xs supports dual sim. Each phone will have a physical sim card and an eSim card, except China which will have two physical sim cards.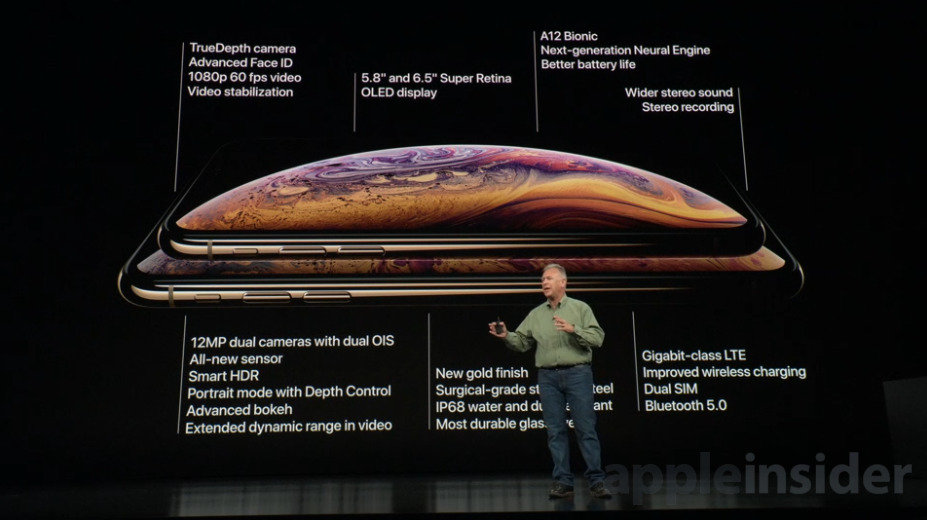 Pricing and availability
The iPhone Xs will sell for $999 for 64GB of storage, with a 256GB model retailing for $1149, and the new 512GB option available for $1349. The iPhone Xs Max will sell for $1099 with 64GB of storage, $1249 for 256GB, and $1449 for 512GB.
Apple notes that pre-orders start on Sept. 14, with the first wave of devices scheduled to arrive on Sept. 21.