iPhone XS A12 Bionic chip features 7nm design, next-gen Neural Engine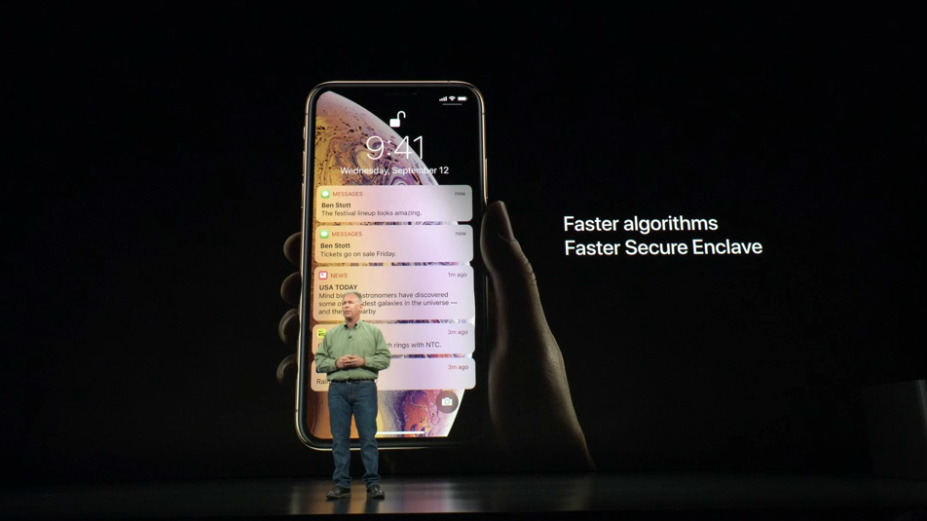 In revealing the iPhone XS on Wednesday, Apple also detailed its core processor, the 7-nanometer A12 Bionic, which includes a new iteration of its "Neural Engine" for tasks related to machine learning, such as Face ID and animoji.
The latest Neural Engine is an eight-core unit, providing "multiprecision" support and a "smart compute system," Apple said during its press event. Whereas the one in the A11 could handle up to 600 billion operations per second, the new one is capable of 5 trillion.
The heart of the chip is a six-core CPU with two performance cores that are up to 15 percent faster than the A11 while consuming 40 percent less power. Four "efficiency" cores, handling lower-intensity tasks, should consume 50 percent less energy.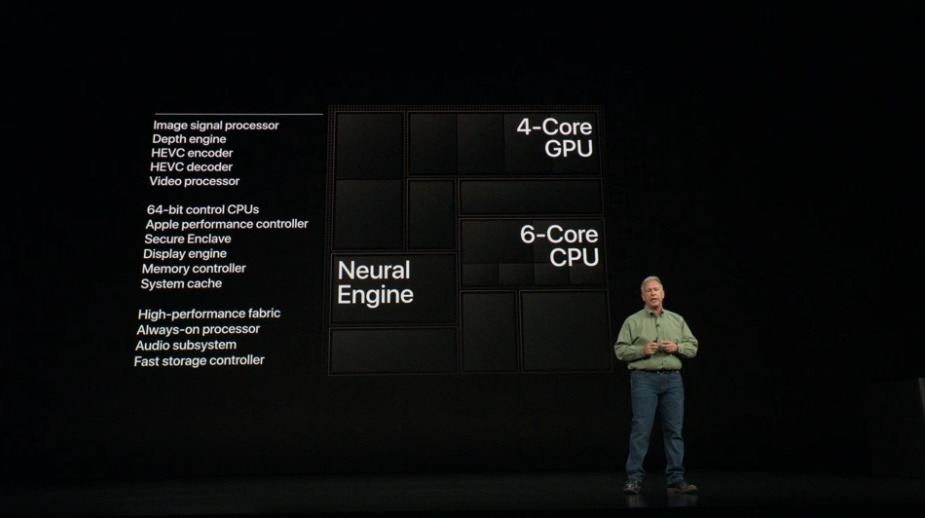 Apple claims that the four-core GPU in the A12 Bionic is 50 percent faster than the A11 Bionic. The additional speed and technologies support technologies like tessellation, multilayer rendering, and lossless memory compression.
The company is also promising a faster Secure Enclave associated with the new chipset, which is used for tasks like Face ID authentication. When paired with streamlined algorithms in iOS 12, the new hardware should speed up Face ID recognition versus that in the iPhone X.