Photographers share stunning photos shot on iPhone XS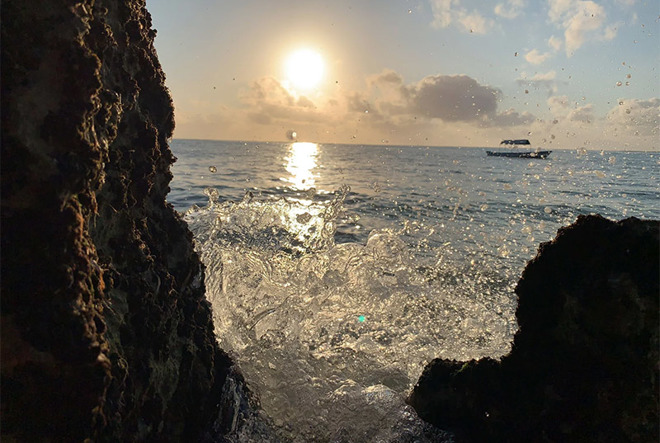 AppleInsider may earn an affiliate commission on purchases made through links on our site.
As it does almost every year, Apple granted a pair of professional photographers early access to iPhone XS ahead of its release to show off the handset's capabilities. Prior to launch this Friday, travel photographer Austin Mann and former White House photographer Pete Souza on Monday shared images pulled from Apple's flagship smartphone.
Mann, who has been seeded with early iPhone units in the past, was first to post a series of photos from a trip to Zanzibar for PetaPixel.
Many of the photos are stunning, showing the wide dynamic range of the new iPhone's cameras. There are pictures of splashing waves, shots taken while facing directly into the sun, a number of Portrait Mode photos and more.
It does appear that there are still some instances in which Portrait Mode has issues nailing down subject separation, as can be seen in the shot of the beer can. Slight blurring around the top edges of the can show the system is confusing the object with background content. That said, Portrait Mode photos of a boat crew appear spot on.
In a second gallery, Souza shot a slate of photos for the Daily Mail.
All the photos were taken in Washington, D.C., and again show off many examples of low light photography, vivid colors, and Portrait Mode capabilities.
Be sure to check out the full galleries for even more photos.
As the release of iPhone XS and XS Max approaches, we are likely to see more examples of the new handsets' photography functions. Apple constantly touts iPhone as the world's most popular camera, and invests heavily in TV, print and digital ads. One such campaign, "Shot on iPhone," has become a primary means of advertising new iPhone hardware, borrowing photos shot by everyday users and amateur photographers.