John Hancock expands Apple Watch health data monitoring program to all life insurance policies [u]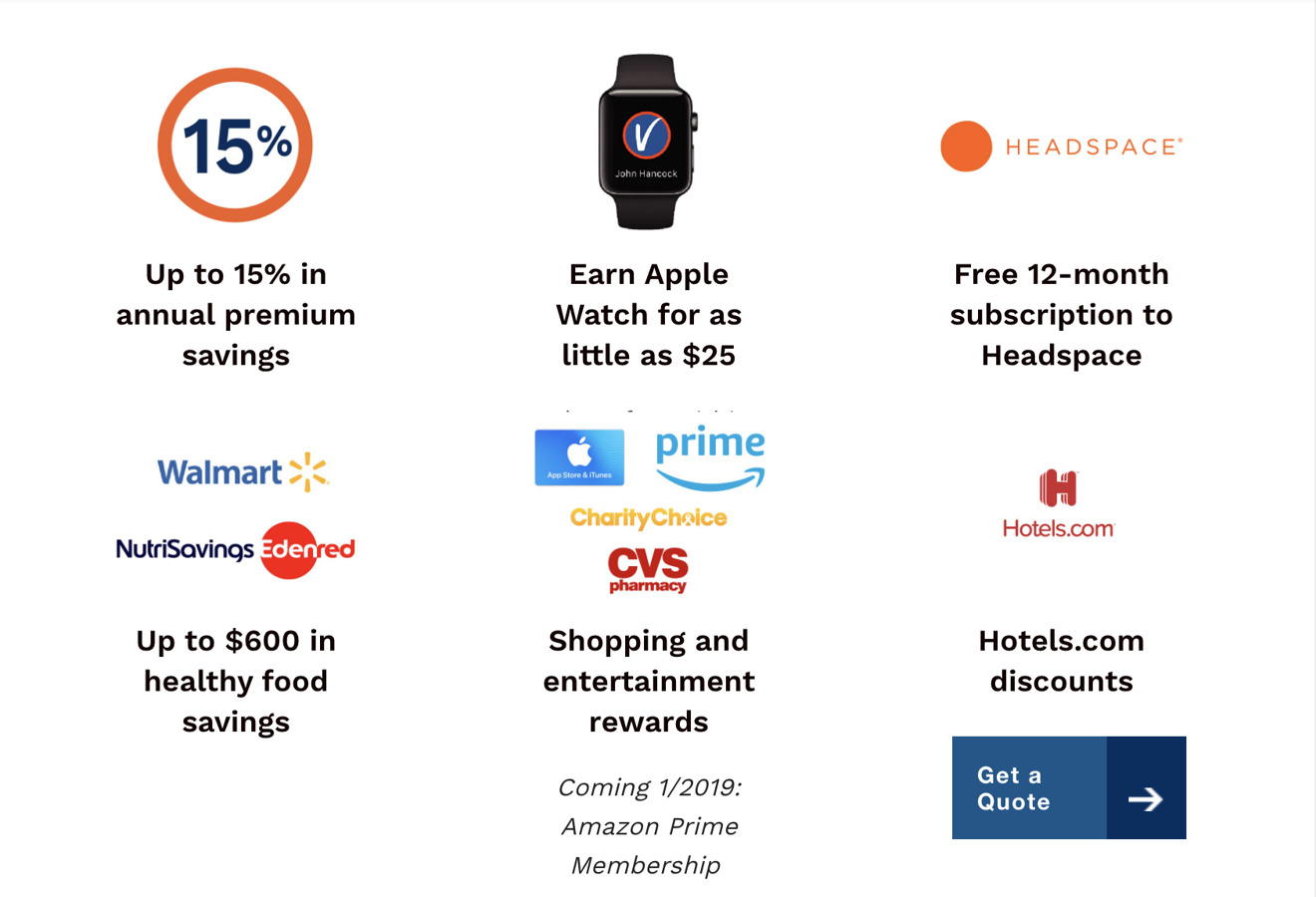 Venerable health insurance company John Hancock is pivoting towards "interactive life insurance," with the provider now requiring all policy holders to sign up for a program that offers optional tracking of their fitness with wearables and apps.
Policy holders can reduce their premiums and also earn gift cards and other product rewards, if they exercise regularly, as shown by their wearable device. This model of "interactive life insurance" was first offered by John Hancock in 2015, and will now apply to all of the company's life insurance policies.
"Both tracker usage and data sharing are optional," John Hancock spokesman Christophe Hollocou said in an email to AppleInsider on Friday. "For those who choose neither, they will not receive discounts or rewards and will pay the standard/original premium."
It isn't clear if this is a revision to the program as announced, or a clarification of the materials originally promulgated about the program.
Not only is the new model likely to incentivize John Hancock customers to use Apple Watches and health tracking apps, but the Apple Watch is among the reward products for the program, "for as little as $25." Customers can also choose to receive a complementary Fitbit.
"You can order Apple Watch Series 3 (GPS) by electronically signing, at checkout, a Retail Installment Agreement with the Vitality Group, for the retail price of the watch," John Hancock's website says. "After an initial payment of $25 plus tax, over the next two years, monthly out of pocket payments are based on the number of workouts completed." Apple is not, the company said, a sponsor or participant in the program.
John Hancock had offered a similar deal along with Vitality last year, although at that point Vitality was only an optional program for Hancock policy holders.
"The remarkable results of our Vitality offering convinced us this is the only path forward for the industry," Brooks Tingle, president and CEO of John Hancock Insurance, said in the announcement.
"We have smart phones, smart cars and smart homes. It's time for smart life insurance that meets the changing needs of consumers," added Tingle. "We believe offering Vitality on all life insurance policies, at no additional cost, is the right thing to do for our customers, our business and society. We believe this is the future of our industry, and I encourage other insurance companies to follow suit."